Countdown to Cinco de Mayo: Churros (Mexican Crullers)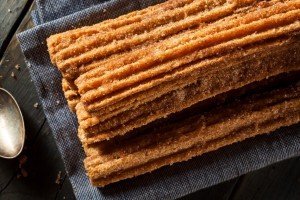 To make this traditional Mexican dessert, you'll want to boil a cup of water mixed with unsalted butter (4 tablespoons), brown sugar (2 tablespoons), vanilla extract (1 teaspoon), and salt (1/4 teaspoon) until the edges of the liquid start to bubble. Then you will add one cup of flour (all at once) and stir with a wooden spoon until well mixed with no lumps of flour left. At this point, you'll remove the liquid from the heat and four eggs, one at a time, beating well as you go. When finished, the dough should look soft and glossy, keeping a hook shape when the wooden spoon is pulled out (if this doesn't happen, beat in one more egg).
Next, you will scrape the dough into a pastry bag with a star-shaped tip. You pour enough canola oil into a pan (preferably cast iron) to fill it one inch high. Heat until the tip of the handle of the wooden spoon gives off a steady stream of bubbles when moved through the liquid. At this point, you'll pipe the dough into the heated oil into 6-inch long crullers. Don't overcrowd the pan, or you'll get soggy results. Fry until golden brown on each side and drain on paper towels. Do the same with the rest of the dough.
To sweeten, you'll put sugar and cinnamon into a paper bag, crimp the top and shake well, before dropping in the crullers and shaking again to coat. And voila! These treats are best served hot.
Now you're armed with delicious recipes so as to thoroughly enjoy your Cinco de Mayo celebrations.
Ingredients
1 cup water

4 tablespoons unsalted butter

2 tablespoons brown sugar

1 teaspoon vanilla extract

1/4 teaspoon salt

1 cup all-purpose flour

4 to 5 eggs

Canola oil, for frying

1/2 cup sugar

1/2 teaspoon ground cinnamon
Churros (Mexican Crullers)
Read more Countdown to Cinco de Mayo Recipes:
---
Your Information Request for your selected properties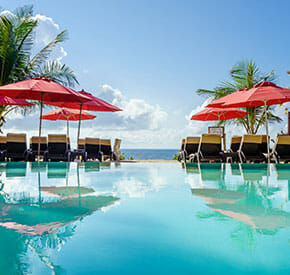 TAO Mexico
Akumal, Q.R., Mexico
TAO Mexico is one of the premier developers of real estate in the Riviera Maya, with more than 15 residential communities located in Tulum, Playa del Carmen, Akumal, and more. TAO embodies a philosophy of love and care in every community.
Read More...
Montejo Plaza
Merida, Yucatan, Mexico
Montejo Plaza is located in Merida, the safest city in Mexico, Its surrounded by lush vegetation, cenotes, and first-world facilities and attractions nearby.
Read More...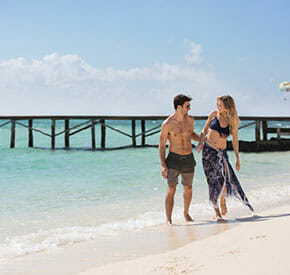 The Fives Hotel & Private Residences
Playa del Carmen, Quintana Roo, Mexico
The Fives Hotel & Private Residences is comprised of residences, suites and penthouses surrounded by numerous pools, a protected natural area with a cenote, a tennis court, restaurants, a spa, a beach club, a kids club, and other installations. Experience Playa del Carmen's exclusivity enjoy the amazing beaches of the Riviera Maya!
Read More...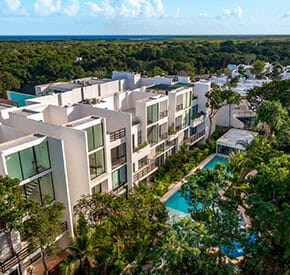 Anah Tulum Bahia Principe Resort Community
Akumal, Quintana Roo, Mexico
Anah Tulum Bahia Principe is a beautiful resort-style gated community sitting on 4.94 acres of Mayan jungle. It is an oasis where you can enjoy the Resort Living at its best since it is located within the Bahia Principe Hotel & Residential Complex. It offers exclusivity and security in a luxurious and elegant atmosphere.
Read More...
Mexico Communities by City :