Countdown to Cinco de Mayo : Mexican Margaritas
Everyone knows that margaritas are a great way to celebrate Cinco de Mayo, and here's tasty and authentic recipe. You'll need 2 ounces of tequila, an ounce of freshly squeezed lime juice, ¾ of an ounce of agave nectar (or you can replace this with half an ounce of simple syrup), and ¾ of an ounce of chilled water. You'll shake these ingredients up with ice and then strain the liquid into a chilled glass filled with ice. You can garnish the cup with a wedge of lime. And don't forget to coat the rim of the cup with salt before filling. To do so, simply moisten the rim and dip it into a dish of kosher salt.
How about this Mexican Margarita?
2 servings (but who's counting???)
2 ounces (1/4 cup) tequila

1 ounce (2 tablespoons) freshly squeezed lime juice

3/4 ounce (1 tablespoon plus 1 1/2 teaspoons) agave nectar or 1/2 ounce (1 tablespoon) Simple Syrup

3/4 ounce (1 tablespoon plus 1 1/2 teaspoons) cold water

1 slice lime (sliced crosswise into a wheel)

3 tablespoons kosher salt, optional
Request More Information from these communities in Mexico: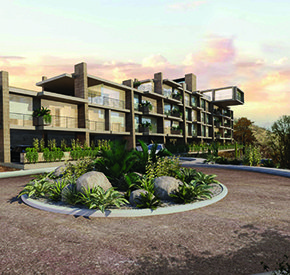 Ladera San Jose
San Jose del Cabo, Baja California Sur Los Cabos, Mexico
Ladera San Jose is a planned community located in the tourist corridor of San Jose del Cabo, the more family and arts oriented town in the Los Cabos area. The project was designed by renowned Mexican architect Agustin Landa, who was inspired by the strong natural sense of the land and the ocean and mountain views.
Read More...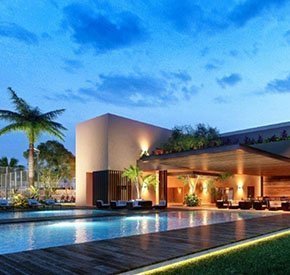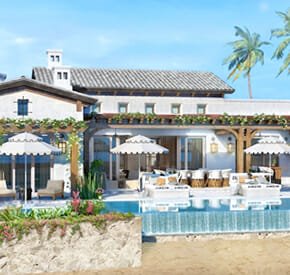 Rancho San Lucas - Cabo San Lucas
Cabo San Lucas, BCS, Mexico
Rancho San Lucas is an exclusive, 834-acre resort community located just 30 minutes from the Los Cabos International Airport in Cabo San Lucas, Mexico. Enjoying sweeping vistas of the Pacific Ocean and Baja's stunning desert landscape, this landmark community offers visitors and owners a private respite and an unparalleled collection of residential options including The Villas at Rancho San Lucas with Santa Barbara-style single family homes and five floor plans to choose from.
Read More...
Your Information Request for your selected properties
Read more Countdown to Cinco de Mayo Recipes: