La Pura Vida: Costa Rica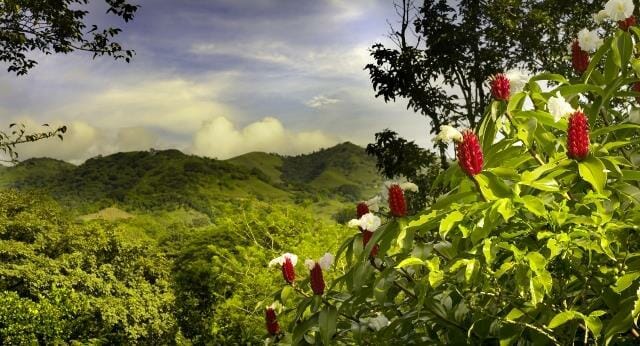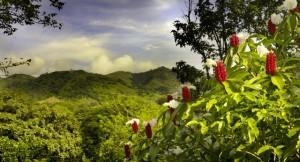 It may seem strange at first but more than 20,000 U.S. expatriates live in Costa Rica, many of whom are retirees. In a country of just over four million, why would so many people choose to retire in Costa Rica? Perhaps it is because Costa Rica has one of the highest standards of living in Central America. Or it could be the nearly perfect climate, the beautiful beaches, or the wild, tropical landscape.
Tucked away in between Nicaragua and Panama, Costa Rica has it all with its year-round tropical climate, bustling cities, Caribbean beaches, lush rainforests, and towering mountains. And in spite of its low cost of living and slow pace of life, Costa Rica is largely "undiscovered" by mass tourism.
Even so, living in Costa Rica, you will still find plenty to do, from relaxing days on the beach to going to a show at a theater or exploring art galleries. There are even plenty of fine dining restaurants of every cuisine type. Costa Rica also offers excellent health care and the cost of living averages between 1,000 and 2,000 dollars per month.
To live in Costa Rica, the only thing you'll need to give up is the cold winters. Temperatures average at 72 degrees year round, and you also won't need to sacrifice your lifestyle to enjoy the beautiful weather. You can have the luxurious lifestyle you never would have dreamed of in the U.S. in Costa Rica for a very reasonable price.
In Costa Rica, you will experience la pura vida, or the pure life, as you wander along miles of pristine, undeveloped beaches or through dense jungles filled with all sorts of exotic wildlife. Costa Rica's towering volcanoes, green valleys, and clear rivers, lakes, and waterfalls are sure to entice your sense of adventure and satisfy all of your aesthetic needs. There may not be a more beautiful place on the planet.
Places to live in Costa Rica include Arenalarea, a lakeside area near charming villages. There is also the North Pacific Coast with its spectacular ocean views and opportunities to live the beachside life, snorkeling, kayaking or just laying out on the beach and soaking up the sun. Then, there is the Caribbean Coast where the rain forests press against the white, sandy beaches, offering residents a close-up look at nature in all its untouched glory. Finally, the Central Valley, located at 3,000 to 5,000 feet elevation, is the area where most expat retirees choose to live. With warm days and pleasant evenings, this region is delightful, filled with shops and boutiques, bars and restaurants. In Costa Rica, there is a perfect place for every personality type, a place to live that will satisfy every need. In fact, once of the best places to retire in Costa Rica is in the community of Los Delfines, a community situated in the midst of Costa Rica's exotic beauty on the Nicoya Peninsula.
If you're looking for a low cost of living, but don't want to sacrifice your lifestyle, look no further than retiring to Costa Rica. If you want one of the best places to retire, with a beautiful, tropical climate, choose Costa Rica and live la pura vida.
Request More Information from These International Communities: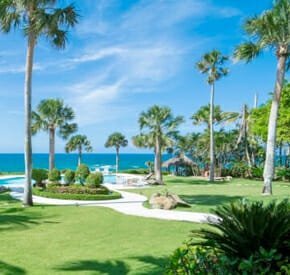 Sea Horse Ranch
Sosua, Puerto Plata, Dominican Republic
Sea Horse Ranch is a luxury, oceanfront resort with private villas for rent and for sale. Located in Cabarete-Sosua on the north coast of the Dominican Republic, Sea Horse Ranch is a 20-minute drive from the international airport of Puerto Plata.
Read More...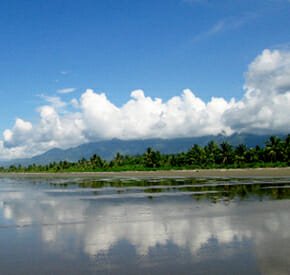 Pacific Lots and Homes of Costa Rica - Costa Rica Real Estate
Ojochal, Costa Rica
Pacific Lots represents that largest development for North Americans in Costa Rica. Now in our 26th year, we have developed 17 phases in the southern Pacific zone of Costa Rica. We are the largest builder of Custom Homes in Costa Rica and offer turn key rental services for our clients.
Read More...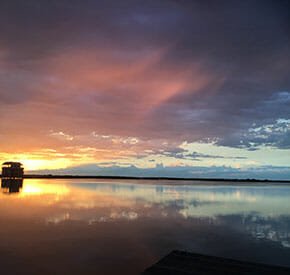 Coldwell Banker Ambergris Caye
San Pedro, Belize
Excellent retiree program - buyers are eligible for tax benefits, including exemptions on retirement income. Ambergris Caye is the number 1 tourist and retirement destination in Belize and one of the top retirement destinations in all of the Caribbean and Central America . We have seen a constant increase in tourism to the country.
Read More...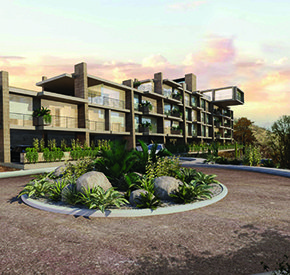 Ladera San Jose
San Jose del Cabo, Baja California Sur Los Cabos, Mexico
Ladera San Jose is a planned community located in the tourist corridor of San Jose del Cabo, the more family and arts oriented town in the Los Cabos area. The project was designed by renowned Mexican architect Agustin Landa, who was inspired by the strong natural sense of the land and the ocean and mountain views.
Read More...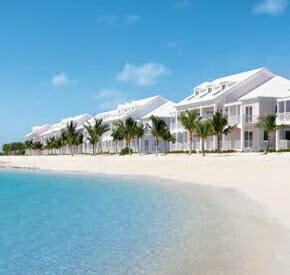 Palm Cay / One Marina - Homes in the Bahamas
Nassau, Bahamas
Palm Cay
is a unique oceanfront gated community, set within 70 acres, which successfully blends the exclusivity of a magnificent 200+ berth marina with panoramic waterfront and glorious beaches, to offer an idyllic and affordable lifestyle-unsurpassed even by Bahamian standards.
Read More...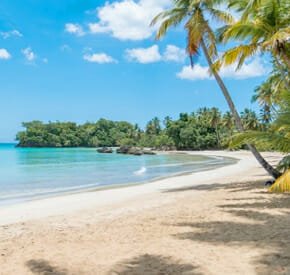 Playa Bonita Beach Residences
Las Terrenas, Dominican Republic
Playa Bonita is a luxury beachfront residential community. It is located along the north coast of the Dominican Republic, on the beautiful Samana peninsula. The community is being developed on waterfront property along its namesake, the Playa Bonita beach. This idyllic beach can be found to the west of Las Terrenas, a thriving cosmopolitan town. Playa Bonita is the best beach of Dominican Republic. It strives the perfect combination of smooth and silky sand and unbelievable turquoise crystalline water.
Read More...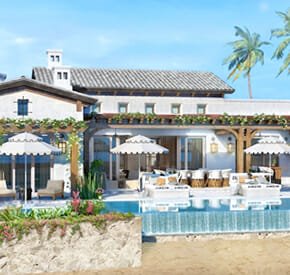 Rancho San Lucas - Cabo San Lucas
Cabo San Lucas, BCS, Mexico
Rancho San Lucas is an exclusive, 834-acre resort community located just 30 minutes from the Los Cabos International Airport in Cabo San Lucas, Mexico. Enjoying sweeping vistas of the Pacific Ocean and Baja's stunning desert landscape, this landmark community offers visitors and owners a private respite and an unparalleled collection of residential options including The Villas at Rancho San Lucas with Santa Barbara-style single family homes and five floor plans to choose from.
Read More...
Your Information Request for your selected properties