La Pura Vida: Costa Rica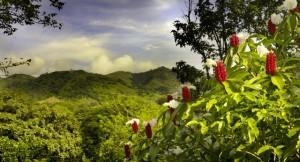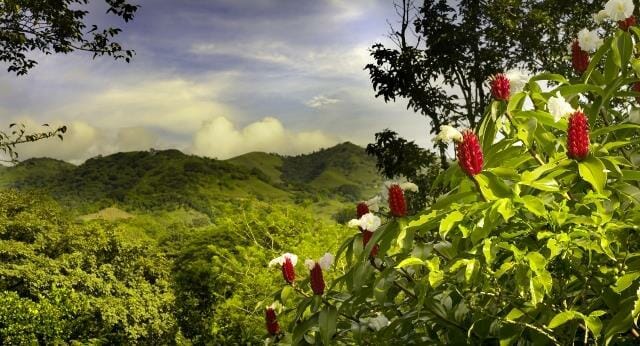 It may seem strange at first but more than 20,000 U.S. expatriates live in Costa Rica, many of whom are retirees. In a country of just over four million, why would so many people choose to retire in Costa Rica? Perhaps it is because Costa Rica has one of the highest standards of living in Central America. Or it could be the nearly perfect climate, the beautiful beaches, or the wild, tropical landscape.
Tucked away in between Nicaragua and Panama, Costa Rica has it all with its year-round tropical climate, bustling cities, Caribbean beaches, lush rainforests, and towering mountains. And in spite of its low cost of living and slow pace of life, Costa Rica is largely "undiscovered" by mass tourism.
Even so, living in Costa Rica, you will still find plenty to do, from relaxing days on the beach to going to a show at a theater or exploring art galleries. There are even plenty of fine dining restaurants of every cuisine type. Costa Rica also offers excellent health care and the cost of living averages between 1,000 and 2,000 dollars per month.
To live in Costa Rica, the only thing you'll need to give up is the cold winters. Temperatures average at 72 degrees year round, and you also won't need to sacrifice your lifestyle to enjoy the beautiful weather. You can have the luxurious lifestyle you never would have dreamed of in the U.S. in Costa Rica for a very reasonable price.
In Costa Rica, you will experience la pura vida, or the pure life, as you wander along miles of pristine, undeveloped beaches or through dense jungles filled with all sorts of exotic wildlife. Costa Rica's towering volcanoes, green valleys, and clear rivers, lakes, and waterfalls are sure to entice your sense of adventure and satisfy all of your aesthetic needs. There may not be a more beautiful place on the planet.
Places to live in Costa Rica include Arenalarea, a lakeside area near charming villages. There is also the North Pacific Coast with its spectacular ocean views and opportunities to live the beachside life, snorkeling, kayaking or just laying out on the beach and soaking up the sun. Then, there is the Caribbean Coast where the rain forests press against the white, sandy beaches, offering residents a close-up look at nature in all its untouched glory. Finally, the Central Valley, located at 3,000 to 5,000 feet elevation, is the area where most expat retirees choose to live. With warm days and pleasant evenings, this region is delightful, filled with shops and boutiques, bars and restaurants. In Costa Rica, there is a perfect place for every personality type, a place to live that will satisfy every need. In fact, once of the best places to retire in Costa Rica is in the community of Los Delfines, a community situated in the midst of Costa Rica's exotic beauty on the Nicoya Peninsula.
If you're looking for a low cost of living, but don't want to sacrifice your lifestyle, look no further than retiring to Costa Rica. If you want one of the best places to retire, with a beautiful, tropical climate, choose Costa Rica and live la pura vida.
Request More Information from These International Communities:
Your Information Request for your selected properties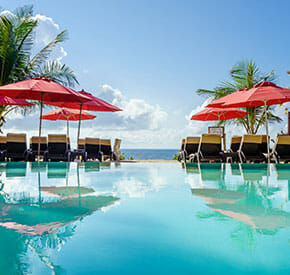 TAO Mexico
Akumal, Q.R., Mexico
TAO Mexico is one of the premier developers of real estate in the Riviera Maya, with more than 15 residential communities located in Tulum, Playa del Carmen, Akumal, and more. TAO embodies a philosophy of love and care in every community.
Read More...
Lucero Golf & Country Club
Chiriqui, Panama
Also known as a Paradise in the Sky, Lucero is the perfect property to retire and to find a second home. You can choose from our Duplex Villas, our Townhome, our a condo, each of them will be designed by paying attention to detail and according to your preferences. With us you will find a place to disconnect from the world and get lost in nature.
Read More...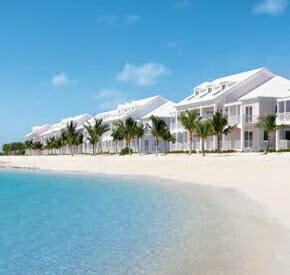 Palm Cay / One Marina - Homes in the Bahamas
Nassau, Bahamas
Palm Cay
is a unique oceanfront gated community, set within 70 acres, which successfully blends the exclusivity of a magnificent 200+ berth marina with panoramic waterfront and glorious beaches, to offer an idyllic and affordable lifestyle-unsurpassed even by Bahamian standards.
Read More...
Montejo Plaza
Merida, Yucatan, Mexico
Montejo Plaza is located in Merida, the safest city in Mexico, Its surrounded by lush vegetation, cenotes, and first-world facilities and attractions nearby.
Read More...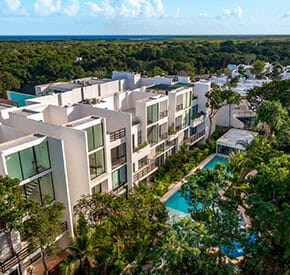 Anah Tulum Bahia Principe Resort Community
Akumal, Quintana Roo, Mexico
Anah Tulum Bahia Principe is a beautiful resort-style gated community sitting on 4.94 acres of Mayan jungle. It is an oasis where you can enjoy the Resort Living at its best since it is located within the Bahia Principe Hotel & Residential Complex. It offers exclusivity and security in a luxurious and elegant atmosphere.
Read More...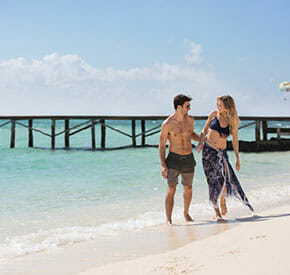 The Fives Hotel & Private Residences
Playa del Carmen, Quintana Roo, Mexico
The Fives Hotel & Private Residences is comprised of residences, suites and penthouses surrounded by numerous pools, a protected natural area with a cenote, a tennis court, restaurants, a spa, a beach club, a kids club, and other installations. Experience Playa del Carmen's exclusivity enjoy the amazing beaches of the Riviera Maya!
Read More...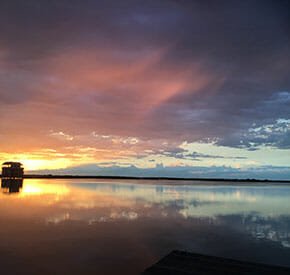 Compass Premier Realty Ambergris Caye
San Pedro, Belize
Excellent retiree program - buyers are eligible for tax benefits, including exemptions on retirement income. Ambergris Caye is the number 1 tourist and retirement destination in Belize and one of the top retirement destinations in all of the Caribbean and Central America . We have seen a constant increase in tourism to the country.
Read More...
Arenal Hills — Gated Mountain Community Costa Rica
Tres Esquinas, Provincia de Alajuela, Los Angeles, San Ramon, Costa Rica
Arenal Hills is nestled in a valley surrounded by the rain forest and rivers. Homes are designed to showcase the panoramic views and forested setting surrounding Arenal Hills. Enjoy International Living at its finest!
Read More...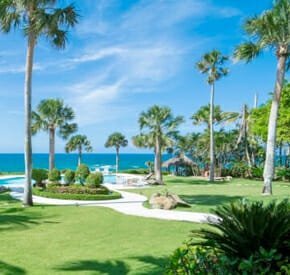 Sea Horse Ranch
Sosua, Puerto Plata, Dominican Republic
Sea Horse Ranch is a luxury, oceanfront resort with private villas for rent and for sale. Located in Cabarete-Sosua on the north coast of the Dominican Republic, Sea Horse Ranch is a 20-minute drive from the international airport of Puerto Plata.
Read More...