By Jessica Schutt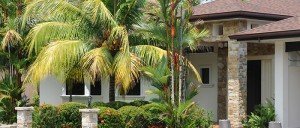 Every day we're faced with decisions; some harder then others and some that can completely change the course of your day or even life.
In the gated community of Los Delfines, a Costa Rica Resort Community located along the country's southern Nicoya Peninsula, you'll find no shortage of 'difficult' decisions to make. With a full bar and restaurant, endless spans of beach and an immaculately maintained golf course, deciding what to do for the day, or whether to eat in or out, may be among your toughest choices!
The Best of Both Worlds
The international community of Los Delfines stands alone on Costa Rica's Nicoya Peninsula, and is one of only a handful like it throughout the entire country. With some of the most desirable, yet undervalued, property in all of Costa Rica, Los Delfines delivers on all fronts.
Lush mountains, spectacular beaches, warm Pacific waters and charming towns; the Nicoya Peninsula, and the Los Delfines community, are in an area of Costa Rica that is very appealing for those looking to spend short or extended periods in this beautiful country. With strict building restrictions (nothing over 3 story's) and no franchise restaurants, this region is a mecca for those seeking a laid-back lifestyle without compromising on necessities, luxuries or activities.
Luxuries You Don't Have to Live Without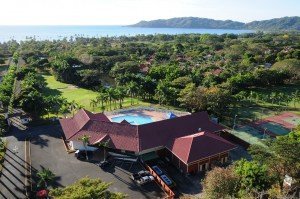 Although Costa Rica's Nicoya Peninsula is a popular destination for those looking to 'get away from it all', it's certainly not without it's amenities and indulgences. International cuisine to appease every palate, yoga studios, spas, sport fishing, diving; it's all available only minutes from the Los Delfines community. Of course, with tennis courts, a golf course and the clubhouse with pool, bar and restaurant directly onsite, you don't have to travel more then a few steps from your Villa to enjoy a change of scenery.
It's also important to note that the Villa project within Los Delfines won't leave you missing the comforts of home. Our building team has been designing and constructing homes in Costa Rica for 14 years, and ensures that every home offers the standards that you're used to. With an open, airy feel, clean lines and plenty of natural light, the newest project within Los Delfines provides a sleek combination of contemporary and tropical.
But don't just take our word for it… visit Costa Rica's Nicoya Peninsula for yourself and see why those already living in Los Delfines are proud to call it home.
---
Your Information Request for your selected properties
Arenal Hills — Gated Mountain Community Costa Rica
Tres Esquinas, Provincia de Alajuela, Los Angeles, San Ramon, Costa Rica
Arenal Hills is nestled in a valley surrounded by the rain forest and rivers. Homes are designed to showcase the panoramic views and forested setting surrounding Arenal Hills. Enjoy International Living at its finest!
Read More...