We all know the feeling. It's Friday afternoon and it's finally the weekend. But what are you going to do with your Saturday? Housework or yard work? Maybe you need a real break for once, but you can't afford to take a week's vacation. Have you ever thought of taking a day trip at the last minute?
You can go anywhere on a day trip. If you live by the beach, spend a day at the beach. If you live near the mountains, go for an adventurous hike. If you like by a cool city, spend the day playing tourist.
Here are some great places to visit, even if you only have one day to do it in:
So, as you can see, there are plenty of places to explore in just one day. And if none of these places are near you, then be creative! Think about a cool city or site that's only a couple hours away, hop in your car, and go for a trip! Many of the areas you decide to visit could be the perfect retirement or relocation destination. Just from these few suggestions, there are a variety of communities to explore. Asheville has many mountain communities nearby–Hickory Nut Forest, Vista at Bills Mountain and Blacksmith Run, Bear Lake Reserve, and Echota. The communities in Williamsburg, VA, make it easy to call the historic city home: Kingsmill on the James and Colonial Heritage. And if you find yourself in Washington State, your adventure may lead you to a more permanent residence at Shea Homes at Jubilee or Trilogy at Tehaleh. A last minute day trip could be how you discover one of the best places to retire.
---
Request More Information from: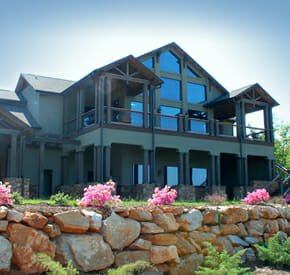 Vista at Bill's Mountain - North Carolina Gated Community
Lake Lure, North Carolina
Perfectly shaped since the beginning of time, Bill's Mountain is your chance to experience the picturesque town of Lake Lure. Every contour...every pristine ridge of this Lake Lure property offers incomparable views Western North Carolina. Set just five minutes from Lake Lure's crystal blue waters in Rutherford County, Bill's Mountain's 800 spectacular acres invites you to reconnect with family and friends, nature and the spirit within you.
Read More...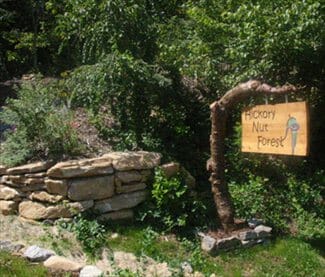 Hickory Nut Forest Eco-Community - NC Green Communities
Asheville, North Carolina
Hickory Nut Forest Eco-Community is a new green community nestled in the beautiful Blue Ridge Mountains of Western North Carolina near Asheville. This green eco community has all the eco-friendly advantages for a sustainable lifestyle including renewable energy, organic community gardens, orchard and a brand new community retreat center called ?Laughing Waters' which is a hub for special programs, social gatherings, family events and workshops throughout the year.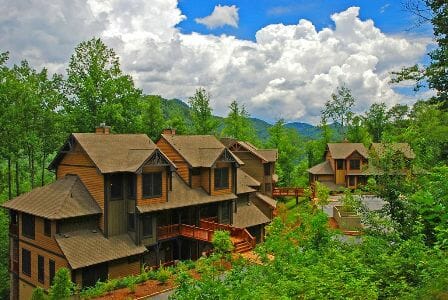 Bear Lake Reserve - Mountain Vacation Homes & Retirement Living
Tuckasegee, North Carolina
Welcome to Bear Lake Reserve, a beautiful gated mountain-lake community in the Great Smoky Mountains of Western North Carolina. Offering a vast collection of resort-style amenities both lakeside and in the beautiful mountains, Bear Lake Reserve is mountain-lake living at its finest! Few places offer the unique mountain-to-lake landscape that you find at Bear Lake Reserve. Picture perfect views can be seen in nearly every direction, from the waters of Bear Creek Lake to the dramatic mountain backdrop.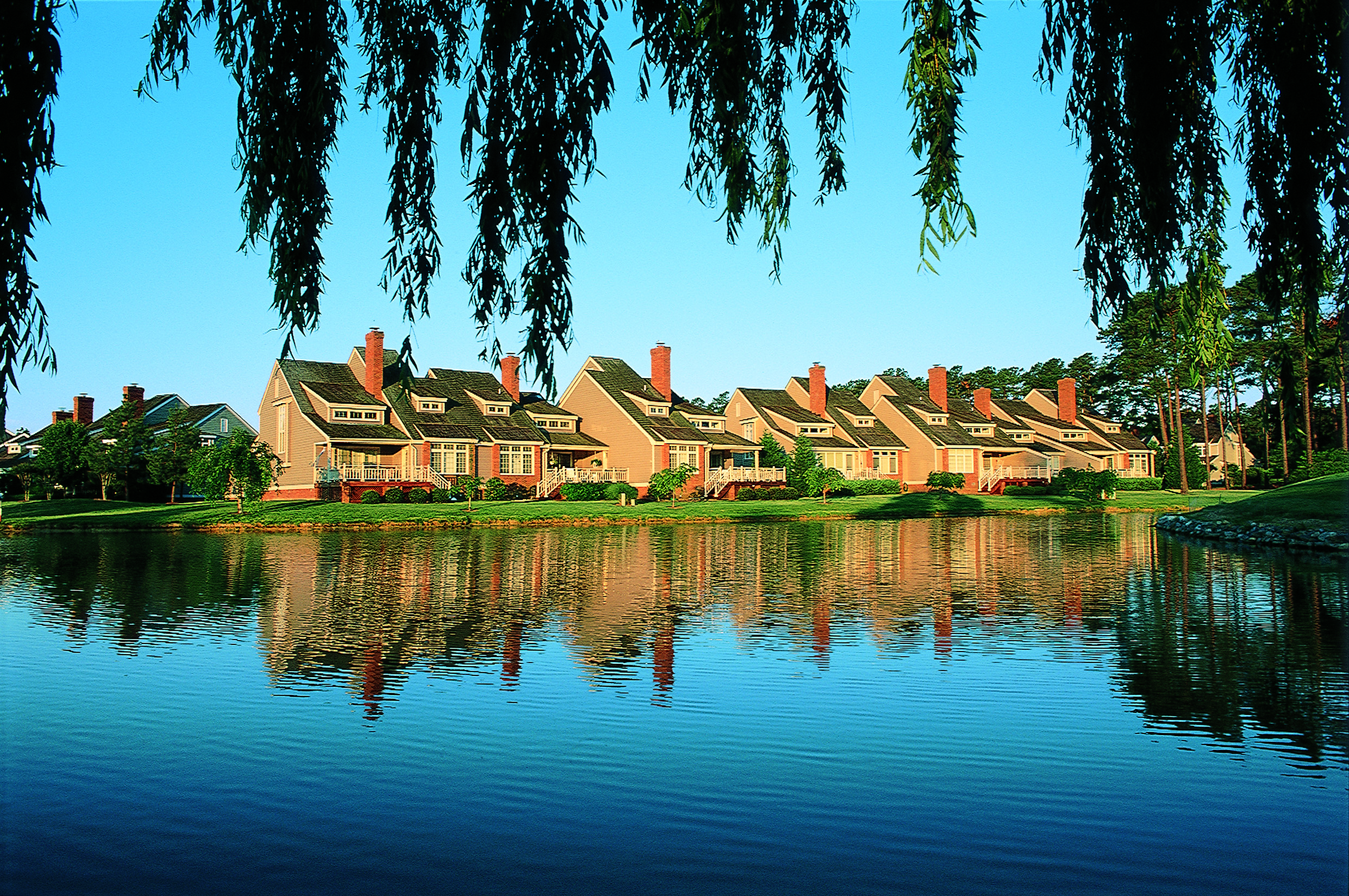 Kingsmill on the James - Virginia Gated Communities
Williamsburg, Virginia
Lying gently along over three miles of the majestic James River, Kingsmill is a gated residential and resort community with a variety of architectural styles and types of homes available. Located less than three miles from Colonial Williamsburg and the College of William and Mary, Kingsmill, with its natural beauty and carefully preserved history, is a beautiful place to live. Kingsmill is a 2900 acre community with private roads and a 24 hour police department. The Kingsmill Police Department has a highly qualified staff which provides beneficial services to residents and maintains two manned entry gates to ensure their safety and privacy.
Echota - North Carolina Mountain Communities
Boone, North Carolina
In the Cherokee language, "Echota" means "peaceful haven." In the North Carolina High Country, Echota means elegantly crafted, mountain-style condominiums and townhomes centrally located between Boone, Banner Elk and Blowing Rock--convenient to everything you love about the mountains. A home at Echota means incomparable ridgeline views of Grandfather Mountain, the Blue Ridge or the Watauga River Valley.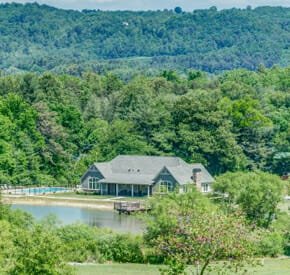 Vista at Blacksmith Run
Hendersonville, North Carolina
Nestled between Historic Hendersonville and Lake Lure's picturesque coves is Vista at Blacksmith Run-an exclusive Western North Carolina mountain property designed for residential development. Blacksmith Run's secluded mountain lifestyle and four season climate turns an ordinary day into an unforgettable experience. With convenient access to all of Western North Carolina's treasures, this quiet mountain gated community was developed for those who appreciate the best that life has to offer.
Read More...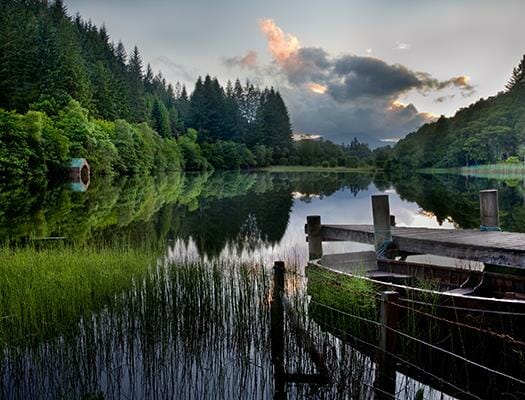 Trilogy at Tehaleh - Washington State Resort Communities
Bonney Lake, Washington
An ideal location northwest of Mount Rainier National Park and just 39 miles southeast of downtown Seattle, Washington, makes Trilogy at Tehaleh a great new choice. Part of the master plan of Tehaleh, this resort community is a new style of Trilogy, offering an enriching lifestyle and uniquely-designed homes in a more intimate setting that attracts people with a zest for life...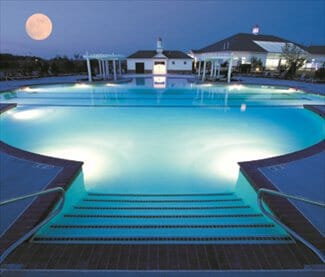 Colonial Heritage - Virginia Gated Communities
Williamsburg, Virginia
Come discover your special place in history at Colonial Heritage, Williamsburg, Virginia's only gated golf community for active adults age 55 and better.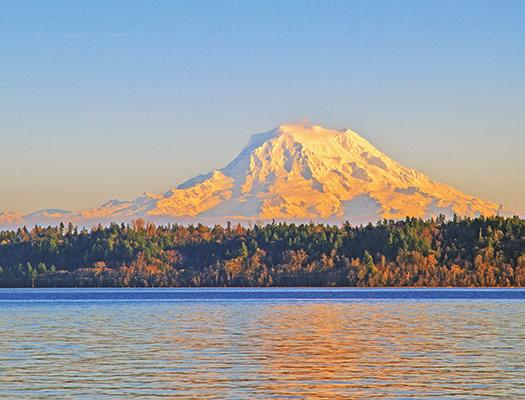 Shea Homes at Jubilee - Washington State Retirement Communities
Lacey, Washington
Situated amid the panoramic natural beauty of the Pacific Northwest's Thurston County and against a backdrop of a protected forested preserve right on Puget Sound, Shea Homes at Jubilee is an exciting and picturesque resort community. At the heart of Jubilee is the Lodge - an elegant 26,000-square-foot Club where Members enjoy a large state-of-the-art fitness center, indoor pool and spa, community lounge, activity center, multipurpose ballroom, library, game room, arts and crafts rooms...
Your Information Request for your selected properties