World Spotlight on North Carolina's 5th Annual Carolina Cup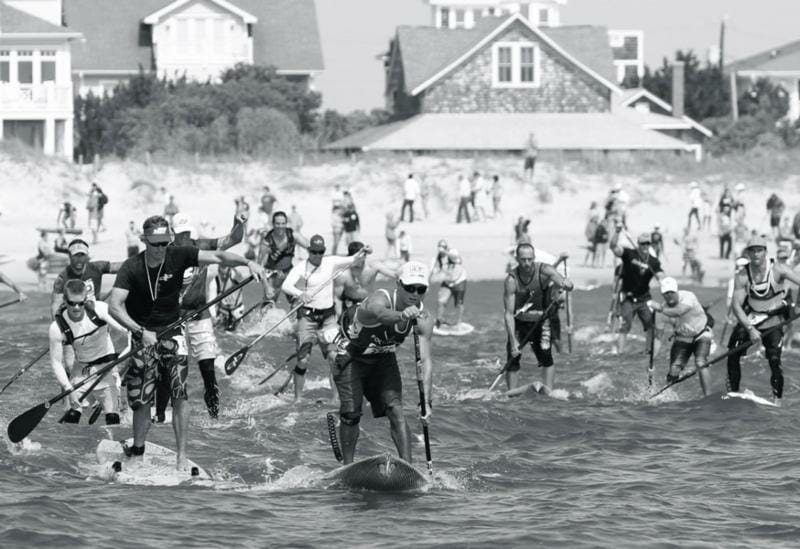 WRIGHTSVILLE BEACH, NC – Crowned as one of the world's five major stand up paddleboard races for 2015 by Australia's SUPracer.com, The Carolina Cup, celebrating its fifth year, returns to Wrightsville Beach, April 22-26.
"Last year's race was one of the most competitive races in the world with athletes from 31 states, D.C., Puerto Rico, B.V.I., and 11 countries," says John Beausang, one of the founders and race directors of the Carolina Cup. "This year it's even bigger. We have 19 of the top 20 paddlers in the world and 30 of the top 40 already committed to The Carolina Cup. It's possible that we will be the largest race in the world this year, or at least, in the top three."
Expected to grow from 750 participants last year to well over 1,000 in 2015, The Carolina Cup features a weeklong family-friendly festival, including clinics, exhibits, demonstrations, and special events all culminating with four stand up paddleboard races to meet the spectrum of skills from beginner to world-class Olympians and professionals.
Stand up paddleboard spread first from Hawaii to California to Florida, and then up the East Coast six or seven years ago. The sport in North Carolina has "just exploded," says Beausang, founder of DistressedMullet.com. "Anywhere there is water access … you're going to have a paddleboard."
"Wrightsville Beach is unique because it's so concentrated. We have the ocean side, sound side, Harbor Island, spoil islands, and the Intracoastal Waterway," says Beausang. "Blockade Runner Beach Resort [host hotel] is one of the most perfectly situated event venues. One side faces the ocean while the other side faces the sound with a beach. So you have the best of everything."
The signature event at the Carolina Cup is the elite Graveyard Race. "It's one of the most technical courses on earth and involves 13.2 miles navigating around the island of Wrightsville Beach," says Beausang. "It's a very difficult course. You go out through the surf, you encounter ocean, inlets, flat water, current, wind, chop, the waterway, boat traffic, and you finish in the surf. Everything you can imagine."
Reigning three-time male champion Danny Ching of California, a multiple Battle of the Paddle winner and world champion OC1 paddler, will defend his title. "In the past three years no one has really come close to touching him," says Beausang. "This year, I think there are going to be a few people to come out of the woodwork to really give him a challenge."
Ching's challengers will include Australians Travis Grant, Jamie Mitchell, Kelly Margetts, and Lincoln Dews, Mexico's Fernando Stalla, Hawaii's Connor Baxter, Florida's Slater Trout, and other world-ranked champions.
On the women's side of the Graveyard, the top ranked paddler in the world, Annabel Anderson of New Zealand, will return to defend her two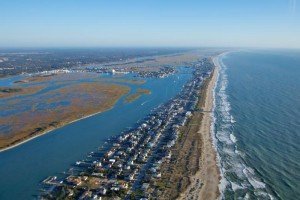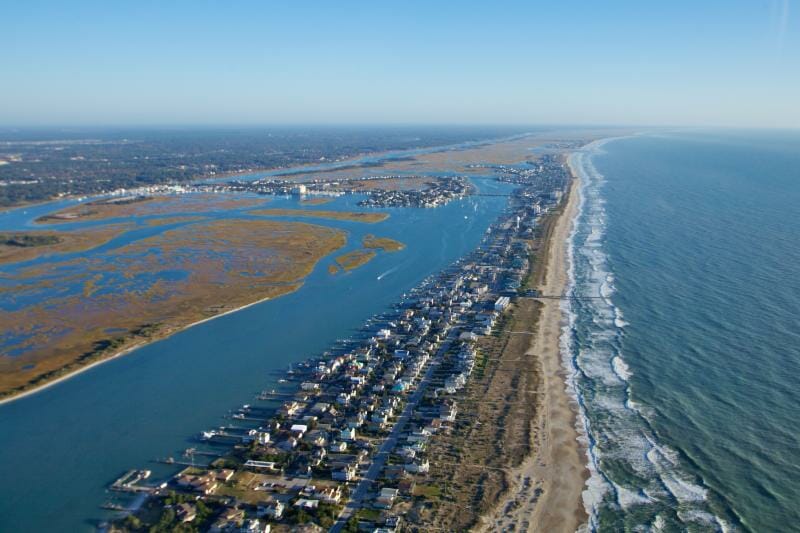 consecutive titles. "The top five is going to be very interesting," says Beausang. "There are a lot of entrants from the Olympic canoe paddler world. Canadian paddlers are making some really good inroads. They're fast and really know how to move a boat."
The Money Island 6.5-mile Open Race, designed for intermediate to advanced paddlers, is on the sound side in the inland waterways around Wrightsville Beach, Harbor Island, Masonboro Island, and the spoil islands.
"The Money Island Race is difficult to read," according to Beausang. "We never really know. Last year we had a Canadian Olympic Triathlete, a cast member from Vampire Diaries, and an NFL player. It varies from celebrities to top-level athletes that maybe aren't ready for ocean conditions [the Graveyard]."
The Harbor Island Recreational Race is a 3.5-mile flatwater adventure for beginner to intermediate SUP enthusiasts. On Sunday, April 26, the Kids Race is open to girls and boys ages 7 to 14.
Clinics include WPA certification, beginner to advanced SUP techniques, yoga teacher training, and more, all taught by leading experts.
The outdoor expo is "probably the largest on the East Coast," says Beausang. "Every leading manufacturer, including title sponsor SUP ATX, will be here with boards, accessories, gear, and clothing."
"You don't have to race to come down," says Beausang. "It's such a great spectator sport. Even the pros, these top athletes in the world, are very approachable and nice."
A portion of proceeds will benefit The Ocean of Hope, paddlers and ocean enthusiasts dedicated to raising awareness and funds for the Sarcoma Alliance to help those fighting cancer.
The Carolina Cup is sanctioned by the World Paddle Association.
Race Information and Registration
Accommodations
Media Photos, Logos, Press Materials
World Spotlight on North Carolina's 5th Annual Carolina Cup
Photo Credits: 1) The Carolina Cup, 2) NC Press Release
Request More Information from Wilmington Communities: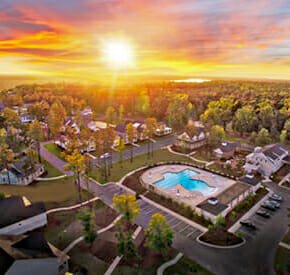 River Bluffs
Castle Hayne, North Carolina
Located just 10 minutes north of Downtown Wilmington, NC (by boat or car) sits River Bluffs, overlooking the North East Cape Fear River. Residents enjoy a serene community where they live and play. Together, residents and the neighborhood's developers have established over 30 clubs. The clubs include boating, kayaking, dancing & more!
Read More...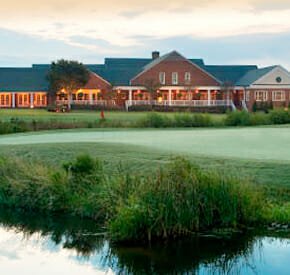 Landfall - North Carolina Premier Gated Communities
Wilmington, North Carolina
Located within Wilmington, Landfall is North Carolina's most diverse and historically interesting coastal community. A distinctive property of over 2,000 acres with lakes, ponds and four miles fronting on the Intracoastal Waterway and Howe's Creek, Landfall is only five minutes from Wrightsville Beach and the Atlantic Ocean.
Read More...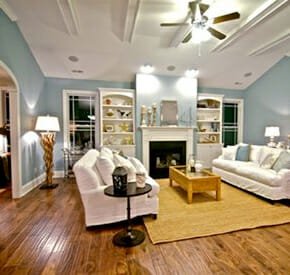 The Retreat at Ocean Isle Beach - North Carolina Retirement Community
Ocean Isle Beach, North Carolina
The Retreat at Ocean Isle Beach is a special community just 1 mile away from the beautiful sand and waves of Ocean Isle Beach. Residents at The Retreat are positioned uniquely within walking distance to the local grocery store, incredible restaurants and quaint shops that make Ocean Isle Beach so desirable. The colorful homes and lush landscape pay homage to the bold and bright colors you'll find lining the oceanfront streets just across the causeway.
Read More...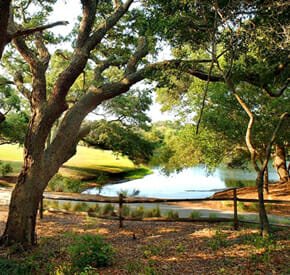 Bald Head Island Limited Real Estate Sales
Bald Head Island, North Carolina
North Carolina's southernmost cape,
Bald Head Island
offers 14 miles of pristine beach, a rare maritime forest, and a 10,000 acre marsh and creek preserve protected in perpetuity. The island's proximity to the Gulf Stream provides subtropical weather conditions year round, with mild...
Read More...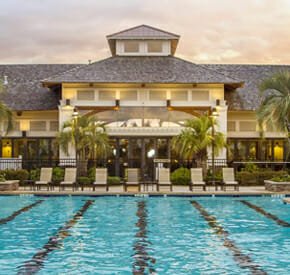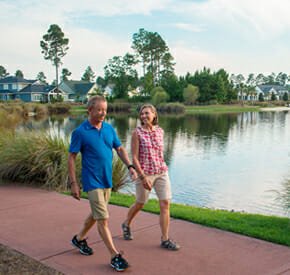 Brunswick Forest - A North Carolina Coastal Retirement Community
Leland, North Carolina
Brunswick Forest,
the Coastal South's fastest growing community
, is located on North Carolina's Cape Fear coast, just minutes from historic Wilmington. This 4,500-acre retreat features a wide array of neighborhoods and lifestyles, 18 holes of golf at Cape Fear National, a Clubhouse, River Club, Fitness & Wellness Center, parks and more than 100 miles of walking, biking and nature trails linking residences and amenities.
Read More...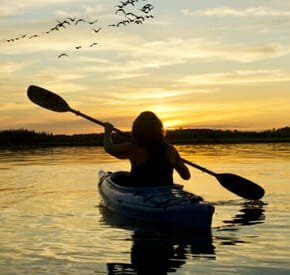 RiverLights
Wilmington, North Carolina
Enter the home of your dreams and the lifestyle you crave in RiverLights ™, Wilmington's newest waterfront community. Designed to foster a coastal, wellness-centered environment, RiverLights offers the energy of a city amid miles of tranquil beauty. Set along the naturally magnificent Cape Fear River, it's a new kind of community that celebrates family, honors nature and breathes new life into Southern heritage.
Read More...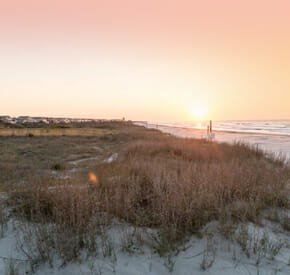 Sunset Ridge
Ocean Isle Beach, North Carolina
Sunset Ridge is located in Sunset Beach, North Carolina and has been one of Bill Clark Homes' longstanding flagship communities. At its completion, it will showcase just over 400 single family homes and is planned for 100 townhomes. Just 3 miles from the Sunset Beach barrier island, Sunset Ridge offers its residents the easy access to both the beach and the Intracoastal Waterway all at a very affordable price point.
Read More...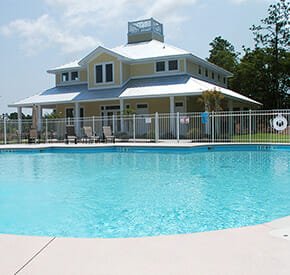 The Village at Mott's Landing
Wilmington, North Carolina
Conveniently located within Wilmington, NC, The Village at Mott's Landing features new homes, a pool and clubhouse, tennis court, and - above all - a peaceful setting. This new home community has been thoughtfully created for retired and semi-retired active adults (those who have paid their dues, raised children, worked hard throughout their lives), looking to enjoy retirement living at its finest.
Read More...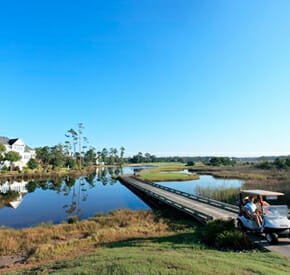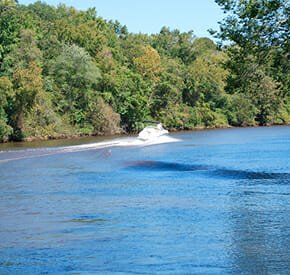 The Bluffs on the Cape Fear
Leland, North Carolina
This waterfront community is renowned for its stunning Bluffs overlooking the Cape Fear River and offer entertainment options for every member of the family. Welcome to The Bluffs on the Cape Fear, where privacy and tranquility are joined in a setting of transcendent natural beauty. Here you'll discover the best of both worlds - a private preserve in the midst of nature, but an easy drive from everything Wilmington and the Coastal Carolinas have to offer.
Read More...
Your Information Request for your selected properties