Wilmington to Myrtle Beach Communities and Venture Out!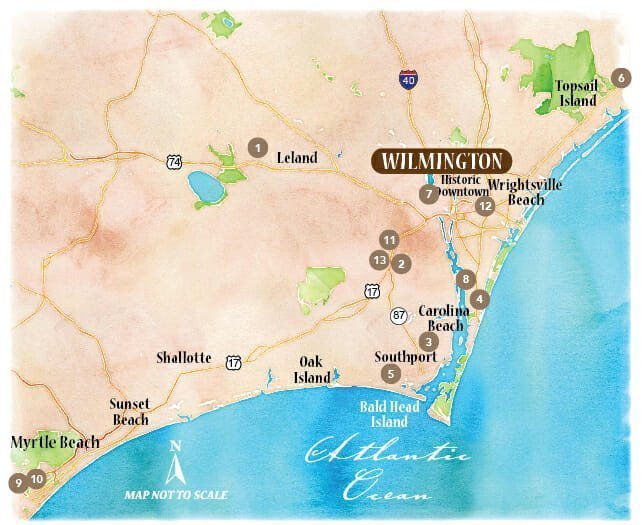 Wilmington, North Carolina, recently named North Carolina's most popular city, is the queen of spring. In late March and early April, after thawing from the few winter days that dip below 40, which inevitably sends locals hunting for wool sweaters and puffer jackets, the city comes alive in both official and unofficial celebration. Starting late March, spring-blooming Camellia Japonicas hang heavy and full, flopping shades of pink, coral, and red from their extended branches next to beach cottages and historic downtown homes. And, azaleas are spring's fireworks, speckling nearly every landscape just in time for the world-renowned Azalea Festival in April. If you've never been one of 60,000+ Azalea Fest attendees, you'll definitely want to venture to Wilmington to discover it, and if you've been, then you'll likely be back.
Greenfield Lake, Wilmington's bite-sized 'central park,' is home of the annual Azalea Festival ribbon cutting, and is an electrified Monet painting in early spring, filled with nearly every color in nature's palette. From March on, Wilmington-area beaches – Wrightsville, Carolina, and Kure – are covered with little ones braving the water, brightly-colored beach chairs, and a summer-like attendance on good days. Downtown streets are full of energy with people buzzing in and out of shops on sunny days, strolling along the riverfront, or enjoying lunch on patios.
SUP (stand up paddleboard) enthusiasts and surfers of all ages dot the coast and waterways year-round, and bikers, runners, and outdoor lovers are always on the scene. On the coast, though, there's always time for putting your feet up in the hammock, swing, or Adirondack chair of your choice in between workouts or for no reason at all.
No matter the time of year, you'll find plenty of gorgeous days in North Carolina's most popular city. Whether you want to soak up the sun in retirement or jump into an active lifestyle community, there's a place for everyone in and around Wilmington.
Choose communities that you are interested in visiting: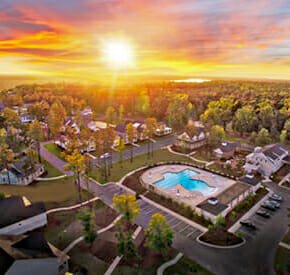 River Bluffs
Castle Hayne, North Carolina
Located just 10 minutes north of Downtown Wilmington, NC (by boat or car) sits River Bluffs, overlooking the North East Cape Fear River. Residents enjoy a serene community where they live and play. Together, residents and the neighborhood's developers have established over 30 clubs. The clubs include boating, kayaking, dancing & more!
Read More...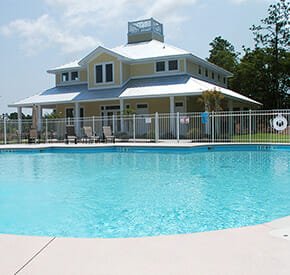 The Village at Mott's Landing
Wilmington, North Carolina
Conveniently located within Wilmington, NC, The Village at Mott's Landing features new homes, a pool and clubhouse, tennis court, and - above all - a peaceful setting. This new home community has been thoughtfully created for retired and semi-retired active adults (those who have paid their dues, raised children, worked hard throughout their lives), looking to enjoy retirement living at its finest.
Read More...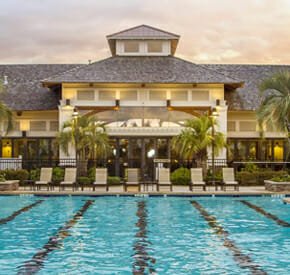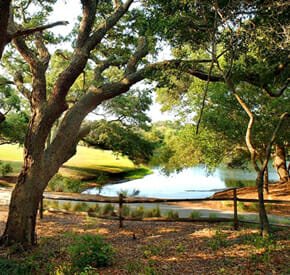 Bald Head Island Limited Real Estate Sales
Bald Head Island, North Carolina
North Carolina's southernmost cape,
Bald Head Island
offers 14 miles of pristine beach, a rare maritime forest, and a 10,000 acre marsh and creek preserve protected in perpetuity. The island's proximity to the Gulf Stream provides subtropical weather conditions year round, with mild...
Read More...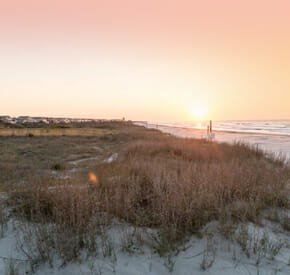 Sunset Ridge
Ocean Isle Beach, North Carolina
Sunset Ridge is located in Sunset Beach, North Carolina and has been one of Bill Clark Homes' longstanding flagship communities. At its completion, it will showcase just over 400 single family homes and is planned for 100 townhomes. Just 3 miles from the Sunset Beach barrier island, Sunset Ridge offers its residents the easy access to both the beach and the Intracoastal Waterway all at a very affordable price point.
Read More...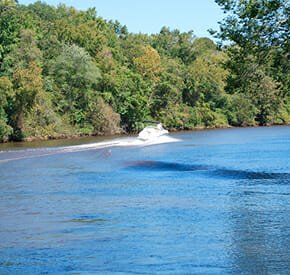 The Bluffs on the Cape Fear
Leland, North Carolina
This waterfront community is renowned for its stunning Bluffs overlooking the Cape Fear River and offer entertainment options for every member of the family. Welcome to The Bluffs on the Cape Fear, where privacy and tranquility are joined in a setting of transcendent natural beauty. Here you'll discover the best of both worlds - a private preserve in the midst of nature, but an easy drive from everything Wilmington and the Coastal Carolinas have to offer.
Read More...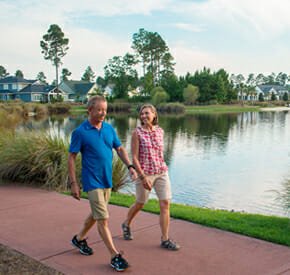 Brunswick Forest - A North Carolina Coastal Retirement Community
Leland, North Carolina
Brunswick Forest,
the Coastal South's fastest growing community
, is located on North Carolina's Cape Fear coast, just minutes from historic Wilmington. This 4,500-acre retreat features a wide array of neighborhoods and lifestyles, 18 holes of golf at Cape Fear National, a Clubhouse, River Club, Fitness & Wellness Center, parks and more than 100 miles of walking, biking and nature trails linking residences and amenities.
Read More...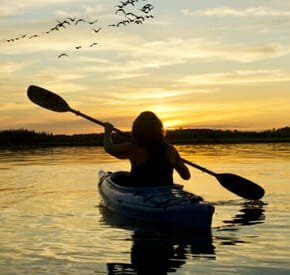 RiverLights
Wilmington, North Carolina
Enter the home of your dreams and the lifestyle you crave in RiverLights ™, Wilmington's newest waterfront community. Designed to foster a coastal, wellness-centered environment, RiverLights offers the energy of a city amid miles of tranquil beauty. Set along the naturally magnificent Cape Fear River, it's a new kind of community that celebrates family, honors nature and breathes new life into Southern heritage.
Read More...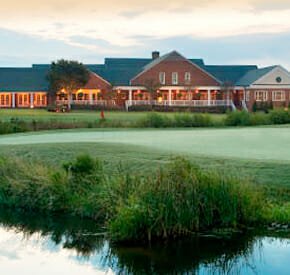 Landfall - North Carolina Premier Gated Communities
Wilmington, North Carolina
Located within Wilmington, Landfall is North Carolina's most diverse and historically interesting coastal community. A distinctive property of over 2,000 acres with lakes, ponds and four miles fronting on the Intracoastal Waterway and Howe's Creek, Landfall is only five minutes from Wrightsville Beach and the Atlantic Ocean.
Read More...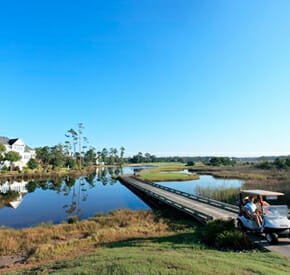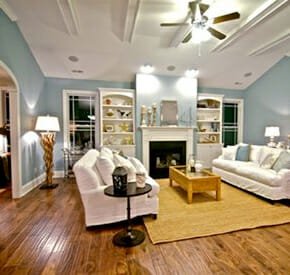 The Retreat at Ocean Isle Beach - North Carolina Retirement Community
Ocean Isle Beach, North Carolina
The Retreat at Ocean Isle Beach is a special community just 1 mile away from the beautiful sand and waves of Ocean Isle Beach. Residents at The Retreat are positioned uniquely within walking distance to the local grocery store, incredible restaurants and quaint shops that make Ocean Isle Beach so desirable. The colorful homes and lush landscape pay homage to the bold and bright colors you'll find lining the oceanfront streets just across the causeway.
Read More...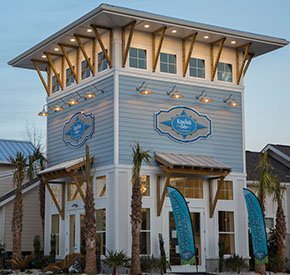 Kingfish Bay - Homes in Coastal NC
Calabash, North Carolina
he setting for Kingfish Bay is a sprawling 60+ acres of coastal Carolina. Great care was taken to weave the development design into this natural setting, while creating a functional, convenient, and aesthetically pleasing lifestyle community.
Read More...
Request Information or Schedule a Discovery Tour for
your selected properties