There's No Place Like

Wilmington
by Jamie Penn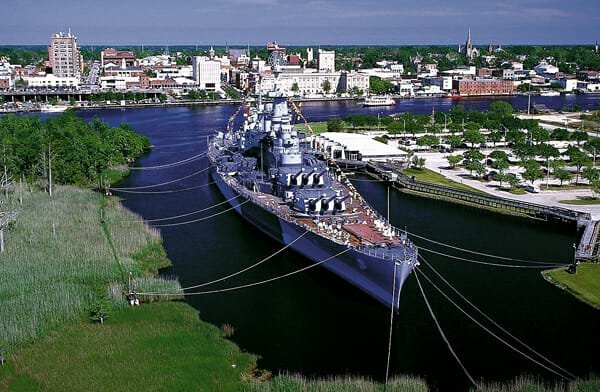 Wilmington, NC, is one of those cities whose stories seep from its cobblestone streets. The tannin-stained, picturesque Cape Fear River ebbs and flows beneath the two bridges built at either end of historic downtown to invite people in from highways running through neighboring coastal and rural towns beyond. Even Wilmington area beaches are built on layers upon layers of characters, events and both famous and infamous locations that spread colors of every shade across this beautifully rich region.
And it's this energy, all these stories and vivid pictures, blended with Southern charm, historic and coastal architecture, endless adventures and breathtaking views that draw people in.
The Downtown Scoop
Whether it be via the Ghost Walk of Old Wilmington tour, a horse-drawn trolley tour or catching a ride with the Wilmington Trolley Company, the quick skinny on all the gritty and fascinating historic downtown details is offered in a variety of venues.
Downtown Wilmington is charming, but not overwhelming. It's Charleston's slightly quieter, but still intriguing smaller sister. Oaks, similarly, drape over residential streets downtown casting shadows on the cobblestones, and downtown architecture has remained as historic as possible.
Walking through downtown Wilmington feels more like walking through your own neighborhood than in a town. People are superbly friendly and welcoming, and shop and gallery owners have been known to sit on benches outside their shops to chat with customers.
The River Walk along the Cape Fear takes you on a self-guided tour. Along the way, passersby come upon River Front Park in front of the Federal Court House at the center of town directly opposite the USS North Carolina Battleship docked across the river. If they're lucky, it's a Saturday morning, and the farmer's market adjacent to the park is alive with a consistent buzz of chatter and exchanges.
Quaint bed and breakfasts, small downtown inns and a couple of hotels offer proximity to many of Wilmington's main attractions like the Battleship, the Cape Fear Natural
History Museum, fine dining and local shops and artisan collectives, like the City Market and The Cotton Exchange.
Water, Water Everywhere
In the greater Wilmington area, as in historic downtown, it's all about the water. The Northeast Cape Fear River converges with the Cape Fear River, on which the heart of town is centered. The Cape Fear converges with the Brunswick River, which leads into the Atlantic. And, all along and in between these points of convergence and flow are endless activities that fulfill both a need for adventure and for tranquility.
Wrightsville Beach, Carolina Beach and Kure Beach are within New Hanover County lines and are considered part of the greater Wilmington area. Whether hanging on the pristine, resort-like shores of Wrightsville, the family-friendly town of Carolina Beach or the quieter side of beach life on Kure Beach, there's no shortage of things to do, great places to eat and fun to be had.
Wilmington is a place that sticks with you. It has a little bit of everything through the lens of a peppered and intriguing past. It's a place to click your heels to, because, there's no place like Wilmington.
---
Savory Eateries
Britt's Donuts Shop may quite possibly have the best donuts in the world, so if you're interested in checking them out, you're going to want to make the trek to this Carolina Beach staple.

Freddie's Restaurant is located on Kure Beach, and this family-owned Italian restaurant features dining at its finest in the most modest of locales. Wining, dining and romance start here.

Indochine is artfully designed, both inside and out, and eating outdoors at this Thai/Vietnamese haven is an experience in itself. Indochine's décor is as authentic and refreshing as the quality of it dishes.

If you like tapas on your plate, Circa 1922 never disappoints. You can start with sushi or charcuterie then on to crisp duck confit, but save room for dessert (just remember the desserts are made for two).

While Manna could be the most extravagant of options, it's also possibly the best. If you're looking to excite your palate, Manna is the place to be.

South Beach Grill this unassuming little spot on beautiful Wrightsville Beach, just as you cross over the bridge, is by far the finest fresh seafood spot in town.
Top Things To Do
Airlie Gardens Founded in 1901, Airlie Gardens has become a landing pad for gardeners across the world, with 67 acres of quintessentially Southern landscape design features and plants.
Cotton Exchange Still an "adventure in trade," the Cotton Exchange was established at the turn of the century when one of the world's largest cotton export companies was located in Wilmington. Built in several existing edifices, it's now a quaint collection of shops ranging from ice cream and jewelry to stationary and clothing stores.
Fort Fisher A major player in Civil War history, Fort Fisher is a must-see historic site complete with a history museum and walking tour.
Masonboro Island- The largest undisturbed and undeveloped barrier island along the southern part of the North Carolina coast, Masonboro is only accessible by boat but is a haven for boaters, surfers, campers and nature lovers alike.
North Carolina Aquarium at Fort Fisher Located in Kure Beach at the mouth of the Cape Fear River, visitors journey along "The Waters of the Cape Fear," from freshwater streams and swamps to coastline habitats, reefs and the open ocean.
Thalian Hall Thalian was built in 1858, and while it has been renovated, it was done so fairly true to its original design. The theatre is a vibrant part of Wilmington's social and cultural scene.
USS North Carolina Battleship The Battleship is a marvel. It's a maze of experiences below deck and quite a site above.
---
Albemarle Plantation - North Carolina Gated Communities
On the North Carolina's Inner Banks is a golf and marina community with a lifestyle like no other! Perched between historic Edenton and Elizabeth City, NC, it's an easy drive to any major city along the coast going north or south. With easy access to Tidewater Virginia and the Outer Banks of North Carolina, you will experience small town charm and big city culture at its finest.
Read More...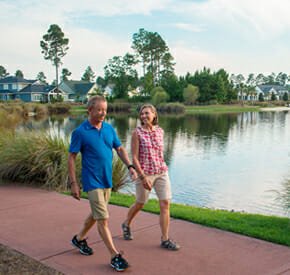 Brunswick Forest - A North Carolina Coastal Retirement Community
Brunswick Forest,
the Coastal South's fastest growing community
, is located on North Carolina's Cape Fear coast, just minutes from historic Wilmington. This 4,500-acre retreat features a wide array of neighborhoods and lifestyles, 18 holes of golf at Cape Fear National, a Clubhouse, River Club, Fitness & Wellness Center, parks and more than 100 miles of walking, biking and nature trails linking residences and amenities.
Read More...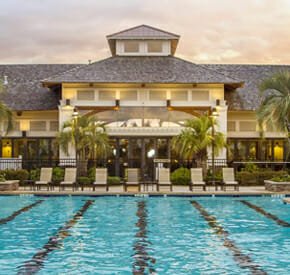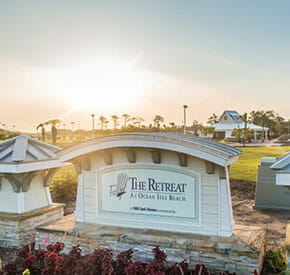 The Retreat at Ocean Isle Beach
The Retreat at Ocean Isle Beach is a special community just 1 mile away from the beautiful sand and waves of Ocean Isle Beach. Residents at The Retreat are positioned uniquely within walking distance to the local grocery store, incredible restaurants and quaint shops that make Ocean Isle Beach so desirable. The colorful homes and lush landscape pay homage to the bold and bright colors you'll find lining the oceanfront streets just across the causeway.
Read More...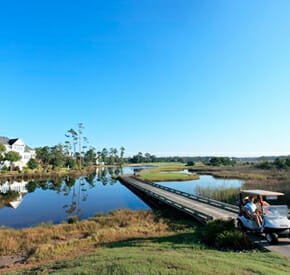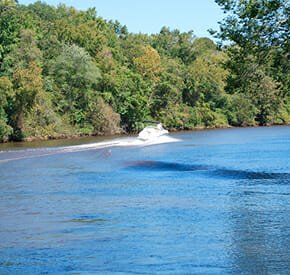 The Bluffs on the Cape Fear
The Bluffs on the Cape Fear is a vibrant, master-planned community perched on a pristine stretch of the Cape Fear River. Just 15 minutes from the classic waterfront hometown of historic Wilmington, NC, The Bluffs is a private, coastal haven for the families who call it home.
Read More...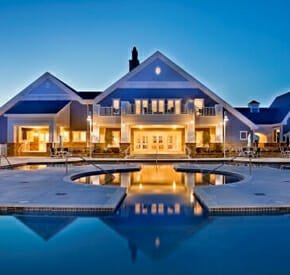 Summerhouse on Everett Bay - North Carolina Coastal Community
A New Season Has Begun at Summerhouse.
Imagine a warm, welcoming home where luxury meets coastal casual and the ocean is just beyond your front door. A community where you can go kayaking on the Intracoastal Waterway in the morning, relax by the resort-style clubhouse pool with friends in the afternoon, and check your crab pots for dinner at sunset! All this with the seaside village of Surf City and Historic Wilmington, NC nearby.
Read More...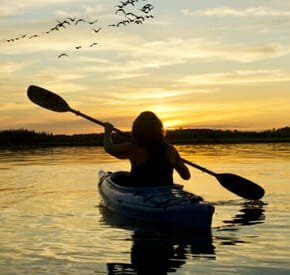 Riverlights
Enter the home of your dreams and the lifestyle you crave in RiverLights ™, Wilmington's newest waterfront community. Designed to foster a coastal, wellness-centered environment, RiverLights offers the energy of a city amid miles of tranquil beauty. Set along the naturally magnificent Cape Fear River, it's a new kind of community that celebrates family, honors nature and breathes new life into Southern heritage.
Read More...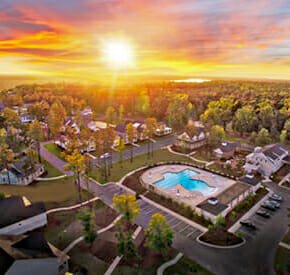 River Bluffs
Located just 10 minutes north of Downtown Wilmington, NC (by boat or car) sits River Bluffs, overlooking the North East Cape Fear River. Residents enjoy a serene community where they live and play. Together, residents and the neighborhood's developers have established over 30 clubs. The clubs include boating, kayaking, dancing & more!
Read More...
Your Information Request for your selected properties