Williamsburg, VA: A Wealth of History
The city of Williamsburg, Virginia, has a rich history, dating back to the time of the first colonists of the United States. Located on the high ground between the James and York rivers, the city served as the capital of the Colony of Virginia from 1699 until 1780. It is home to the College of William & Mary, the second-oldest institution of higher education in the United States, and Kingsmill on the James.
If you're thinking of settling near Williamsburg, Kingsmill on the James has what you are looking for. A community with its own bit of history—it was named for Richard Kingsmill, the earliest owner of the land when it was a plantation. Some of the outbuildings from the plantation still stand today. Kingsmill sits on 2,900 acres of land, and has private roads and a 24 hour police department, ensuring the best security for the community. The Club at Kingsmill has a variety of activities to keep you busy (when you're not exploring the town and surrounding areas), including 3 world-class golf courses, a full service marina with beach, and tennis courts. The homes within Kingsmill can accommodate any lifestyle, too, with a variety of different designs to choose from. From single-family homes and homesites, townhouses, condominiums, or patio homes, you will find the right place to call home. The beautiful homes and homesites are located along the fairways, overlooking gentle ponds or naturally wooded ravines, offering grand views throughout the community. Some homes are even built along the magnificent James River.
And it doesn't stop there. Williamsburg's rich history, makes it an exciting place to live, too, with museums and plantations to explore, such as Mariners' Museum and Sherwood Forest Plantation. Yorktown, a critical spot during the Revolutionary War, is nearby, where you can explore Historic Yorktown and its Riverwalk Landing. Or you might want to see Jamestown, the first permanent English colony in the States. There, you can visit a re-created Powhatan village and learn about Native American life during colonial times. Within the town proper is Colonial Williamsburg, a living-history museum that represents the historic district of Williamsburg.
No matter the season, Williamsburg has an exciting array of activities, from concerts and exhibits, to dining and shopping. From August 30 to September 1st, experience "The Taste Tradition," a new special food and wine weekend, including seminars, culinary time travels, and special dinners and tastings. There are also many parks and trails around Williamsburg, like Chickahominy Riverfront Park, which is perfect for camping, fishing and boating. Or Colonial Parkway, which is great for a leisurely bike ride. The Greensprings Greenway Interpretive Trail links history and nature through a three mile soft-surface trail with interpretive signs. Wherever you go in the area, there are parks and views to see, trails to hike, waterfronts to boat on and swim in, battlefields to explore, festivals, and beauty all around.
With such a wealth of history, museums, plantations, and battlegrounds to explore, trails to hike and bike, and waterways to camp, fish and boat on, what else could one want but to come and live in Williamsburg, Virginia? Once you're here, you'll want to stay, seduced by the land and the waterways. And that's where Kingsmill on the James can help you as you fall farther in love with Williamsburg.

The Governors Land at Two Rivers
Williamsburg, Virginia
Celebrating 25 years of distinctive living, you'll find that The Governors Land at Two Rivers offers an active lifestyle for all ages since our diverse community is one-third families with children, one-third working couples and one-third retirees.
Read More...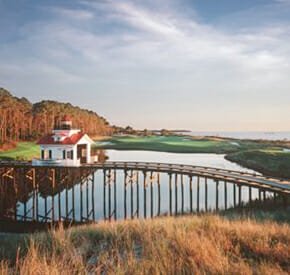 Bay Creek - Virginia Gated Communities
Cape Charles, Virginia
On the eastern shore of Virginia, life still moves to the rhythms of nature. At Bay Creek, the pristine beauty of nature is visible from the shores of the Chesapeake Bay to the winding waters of Plantation Creek.
Read More...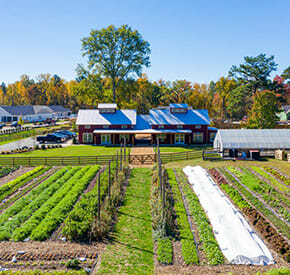 Chickahominy Falls
Glen Allen, Virginia
Situated on 180 acres hugging the Chickahominy River, Chickahominy Falls is redefining 55+ communities through a commitment to healthy living and special amenities that balance play with purpose. At the heart of the community is Woodside Farms, a 10-acre, four-season farm that will produce a curated mix of fruits, vegetables, herbs, and flowers selected for their health and wellness benefits for active adults.
Read More...
Your Information Request for your selected properties