Whale Sharks and Mayan Ruins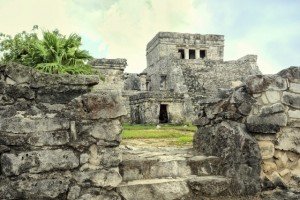 Riviera Maya, in Quintana Roo, Mexico, is a place full of adventure. You can take a step back in time when exploring the ancient Mayan ruins, or indulge in the year round warm temperatures—averaging a splendid 86°—and spend your days on the white sand beaches. It's a true paradise, the land filled with tropical forests, savannas, mangrove forests, and coral reefs. The land outside the tourist desitnation is largely undeveloped, allowing the creatures and their habitats to flourish, and preserving the natural beauty of the area. From the water, to land, to history, every day of your life could be an amazing adventure.
Bahia Principe has taken advantage of this incredible area, with Bahia Principe Residences and Golf, a community located in the exciting Riviera Maya. Two Robert Trent Jones' golf courses provide gorgeous views from your condo or residence, and the luxuries of the 5 Star hotels in the area are passed along to the residents of the community as well. Here you'll get nothing short of a pampered lifestyle in the midst of a truly exotic destination. This community is not far from the Cancun International Airport, making travel easy, and you're also not far from the excitement of Playa Del Carmen and the history of Tulum City.
Of course, the first thing that comes to mind when you think about this tropical paradise are the beaches, and there's good reason. The Riviera Maya is home to some of the most stunning beaches in all of Mexico, and consequently, it's one of the world's top destinations for scuba diving and snorkeling. With the expansive coral reef system, you're sure to catch sight of a variety of marine life, like tropical fish, manta rays, dolphins, and whale sharks. It's almost a hands-on aquarium you can explore whenever you want. And snorkeling is not limited to just the coral reef. You can also snorkel in one of the many cenotes (underwater sink holes), as well as cave dive in these unique underwater areas.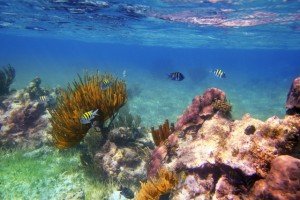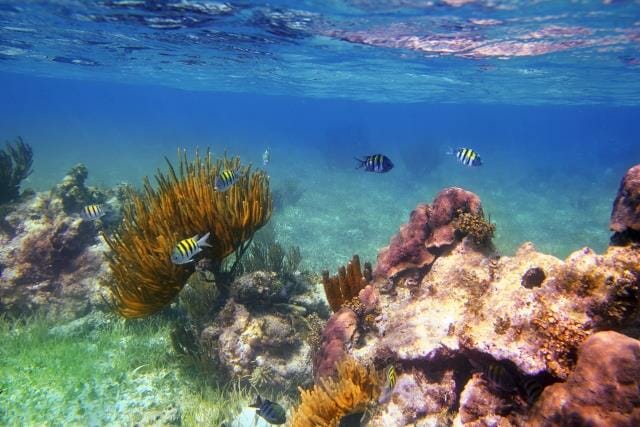 Underwater exploration is only part of this incredible area. On land you can delve into the rich history, culture and traditions that blanket the Riviera Maya. You may want to participate in a temazcal—a Mayan sweat lodge ceremony at a resort or spa in the area. Or, perhaps you're intrigued by this country's Mayan background. In Tulum City, you can get lost in the mystery that surrounds the Mayan Ruins. This archaeological zone is one of the most beautiful places in Riviera Maya. Within three walls stand 60 well preserved structures, on top of 39ft. tall cliffs. Tulum was one of the last cities built and inhabited by the Mayans. Though it's relatively compact compared to other Mayan sites, it's a popular attraction because of its astounding views of the Caribbean, and its close proximity to the beach in Cancun.
Riviera Maya holds an intrigue that will never get old. With the beautiful and luxurious homes Bahia Principe offers, you can continue to experience this exciting part of Mexico as your everyday life.
Request More Information from:
Your Information Request for your selected properties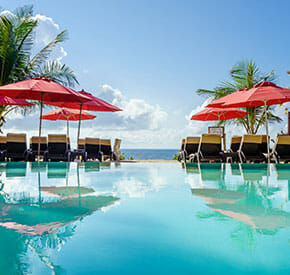 TAO Mexico
Akumal, Q.R., Mexico
TAO Mexico is one of the premier developers of real estate in the Riviera Maya, with more than 15 residential communities located in Tulum, Playa del Carmen, Akumal, and more. TAO embodies a philosophy of love and care in every community.
Read More...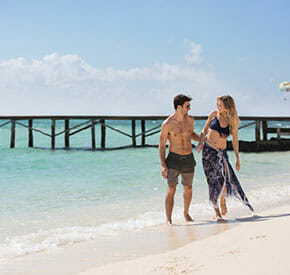 The Fives Hotel & Private Residences
Playa del Carmen, Quintana Roo, Mexico
The Fives Hotel & Private Residences is comprised of residences, suites and penthouses surrounded by numerous pools, a protected natural area with a cenote, a tennis court, restaurants, a spa, a beach club, a kids club, and other installations. Experience Playa del Carmen's exclusivity enjoy the amazing beaches of the Riviera Maya!
Read More...
Montejo Plaza
Merida, Yucatan, Mexico
Montejo Plaza is located in Merida, the safest city in Mexico, Its surrounded by lush vegetation, cenotes, and first-world facilities and attractions nearby.
Read More...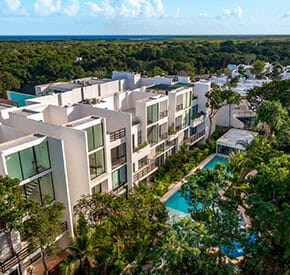 Anah Tulum Bahia Principe Resort Community
Akumal, Quintana Roo, Mexico
Anah Tulum Bahia Principe is a beautiful resort-style gated community sitting on 4.94 acres of Mayan jungle. It is an oasis where you can enjoy the Resort Living at its best since it is located within the Bahia Principe Hotel & Residential Complex. It offers exclusivity and security in a luxurious and elegant atmosphere.
Read More...