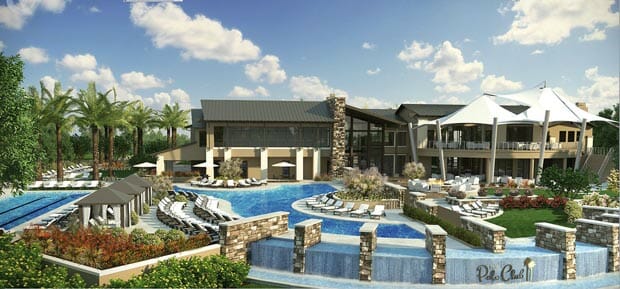 COME VISIT TRILOGY® AT THE POLO CLUB AND SEE ALL THAT'S NEW SINCE YOUR LAST VISIT
It's been a while since you last visited Trilogy® at The Polo Club, and we invite you back to see all that has changed in the last year! We have nearly 150 homes completed and under construction, we've opened 7 parks, we're adding 200 new homesites to the community, and we've opened the temporary club while we continue to make great progress on The Polo Club! We've got lots of information to share with you!
As a "thank you" for coming back to visit us, we have some great gifts for you:
1. If you visit for an appointment and tour on a Monday, Tuesday, Wednesday, or Thursday, you will receive a $200 gift card to LG'S Steakhouse.
2. If you visit for an appointment and tour on a Friday, Saturday, or Sunday, you will receive a $100 gift card to LG'S Steakhouse.
In order to receive the gift cards, you must call 800.685.6494 to make your appointment by this Friday, July 10th, 2015, and you must take your guided tour by July 31st, 2015.
We look forward to having you back and showing you the exciting progress on the club. Contact your Community Representative today to take advantage of this offer!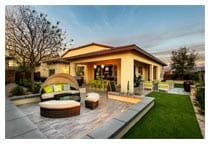 Live The Good Life at Trilogy® at The Polo Club
Trilogy® at The Polo Club is our newest desert community, conveniently located adjacent to the Empire and El Dorado Polo Clubs, and just down the street from PGA West and the exclusive Madison Club and Hideaway communities. It is also just minutes from La Quinta Resort, Old Town La Quinta, and the El Paseo art gallery and shopping district. Unique and innovative features and a celebration of indoor/outdoor living will be the trademark of this upscale community, which will combine sophistication with a casual lifestyle in a modern yet luxurious environment. Trilogy residents will have easy access to top-flight desert destinations, while living within the privacy and superior design of the community.
Be sure to ask about our revolutionary new Shea3D™ home designs, which give you more freedom than ever before to customize the main living area of your home exactly to your lifestyle. Learn more!
Request More Information from: