Virginia Heritage and Fredericksburg, VA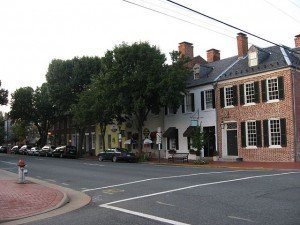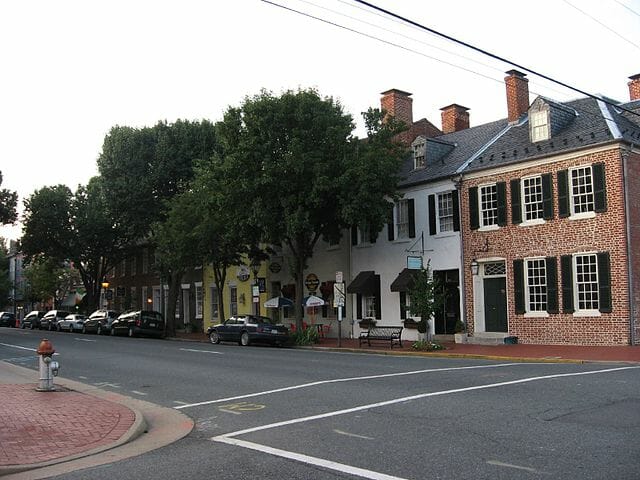 Two minutes away from the useful Interstate 95, lays Virginia Heritage at Lee's Park in Fredericksburg, Virginia. The small-town community atmosphere of Virginia Heritage allows for all the charm of being minutes away from our nation's most historical landmarks, without sacrificing the amenities that come from large scale housing projects. This beautifully landscaped community allows for active adults to maintain a healthy lifestyle, with plenty of ways to relax and escape from the day's stresses. The gate at the entrance is always functioning to greet all that are coming home and help make it one of the premier gated communities in Virginia.
The 16,000 foot clubhouse provides an excellent place for neighbors to gather and mingle about all of Virginia Heritage's activities such as taking a dip in the indoor and outdoor pools, breathing Virginia's crisp air on the scenic walking trails, or trying a hand at sports on either the tennis or bocce courts provided for all members. It's serves as the social hub of the town, with the lovely Community Center serving as another place for neighbors to gather and discuss all the comings and goings of Virginia Heritage, while sharing a laugh. Pool tables, card tables, and a luxurious interior atmosphere work to foster a real feeling of home everywhere within Virginia Heritage.
Healthcare is a huge draw for current members of Virginia Heritage, and a focus of the community, as it is located near the Mary Washington Hospital, the Spotsylvania Hospital, and the VCG Health System. Shopping is also available right around the corner with the popular Central Park Shopping Center, Cosner's Corner, and Old Town Fredericksburg.
But that's just the tip of the iceberg when it comes to Fredericksburg, Virginia, which developed as the frontier of colonial Virginia. The land the city was founded on was part of a tract patented in 1671. The city is closely related with First President, George Washington, whose family lived there for much of their lives. Thomas Jefferson also had a personal bond with the city, writing the Virginia Statue for Religious Freedom there.
The rich history has made sure that Fredericksburg is bustling with culture even in the twenty-first century. Battlefield memorials, Civil War battlefields, museums, fine dining, and historic churches keep citizens and visitors busy and constantly learning something new about America.
This is all within moments of Virginia Heritage, allowing it's patrons to experience all the best Virginia has to offer—while giving a safe, lovely, well-planned neighborhood to come home to.
Request More Information from:
The Governors Land at Two Rivers
Williamsburg, Virginia
Celebrating 25 years of distinctive living, you'll find that The Governors Land at Two Rivers offers an active lifestyle for all ages since our diverse community is one-third families with children, one-third working couples and one-third retirees.
Read More...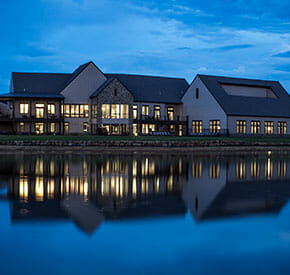 Birchwood at Brambleton in Northern Virginia
Brambleton, Virginia
Life Refreshes at 55! Birchwood at Brambleton is the freshest, youngest feeling 55+ community in Northern Virginia. In fact, it is outright fun - tailor-made for people who never learned how to act their age and perfectly located for keeping connected.
Read More...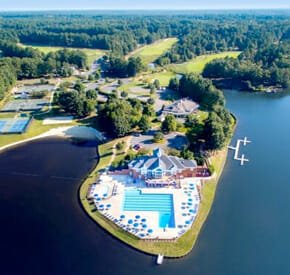 Fawn Lake
Spotsylvania, Virginia
Spanning over 2,350 acres of gently rolling countryside just nine miles west of the historic city of Fredericksburg VA,
Fawn Lake
offers the unique opportunity to live in the relaxed resort atmosphere of a gated community and carefully preserved trees with a 288-acre deepwater lake with over seven miles of shoreline plus and an Arnold Palmer...
Read More...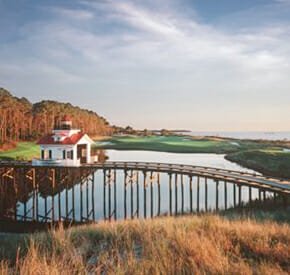 Bay Creek - Virginia Gated Communities
Cape Charles, Virginia
On the eastern shore of Virginia, life still moves to the rhythms of nature. At Bay Creek, the pristine beauty of nature is visible from the shores of the Chesapeake Bay to the winding waters of Plantation Creek.
Read More...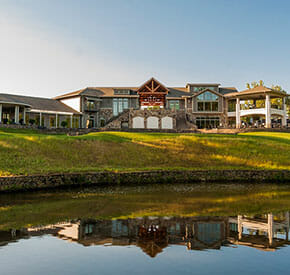 Spring Creek Golf Community
Zion Crossroads, Virginia
Nestled among the rolling hills of northern Virginia, Spring Creek is a gated golf community with easy access to both Charlottesville and Richmond. Whether your priorities are privacy and security, amenities and activities, or great homes at a great price, Spring Creek has everything you are looking for and more!
Read More...
Your Information Request for your selected properties