Explore Tennessee communities from the Smoky Mountains through Chattanooga and Knoxville and further west. Visit the beautiful mountains of Tennessee for some of the lowest property taxes in the country.
Select Tennessee communities to receive Discovery Travel information.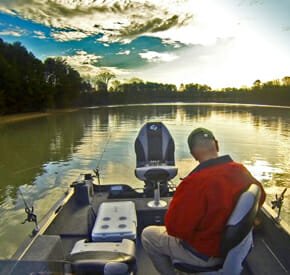 Retire Tennessee Program Communities - TN Gated Communities
Nashville, Tennessee
With the Retire Tennessee program, all of Tennessee is open to you. From rural to urban, you can easily find a community that meets your needs and wants, all within a beautiful setting that you'll know as home. It mixes an enticing climate and low cost of living with Southern Hospitality, where the people around you are more than just neighbors, they are your friends. Take a second look at Tennessee as a place to live out the best years of your life'there's something for everyone. Contact Retire Tennessee for discovery package details.
Read More...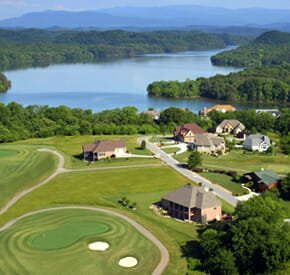 Tellico Village - Tennessee Retirement Communities
Loudon, Tennessee
Tellico Village, nestled in the Tennessee foothills of the Great Smoky Mountains along Tellico Lake, is full of high-quality amenities. It boasts three championship golf courses, walking and hiking trails and a Wellness Center with pools, classes and more. Tellico Lake offers three marinas and provides a place to boat, fish and swim, among other water activities. Enjoy a 3-day/2-night stay with accommodations, round of golf for two, access to the Wellness Center, dinner for two at the Yacht Club and tours of the village and lake.
Read More...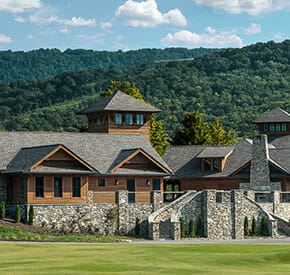 Black Creek Chattanooga
Chattanooga, Tennessee
t Black Creek, we're building a community that embraces all that's been forgotten about what defines a life well-lived.It's a special place where generations, connection and nature become one. Imagine access to 1000s of acres of protected land that's just footsteps from your door while living just 10 minutes from downtown Chattanooga, America's "Best City Ever" where shopping, dining, entertainment as well as top hospitals are quickly within reach.
Read More...
Jasper Highlands - Tennessee Gated Communities
Kimball, Tennessee
Jasper Highlands, a Tennessee mountain community, combines breathtaking views with spectacular amenities. Gather friends for a game of tennis, pickleball or bocce ball, lounge by the pool or go fishing in the Community Lake. Miles of walking, hiking and biking trails give you the chance to explore the community alongside the beautiful natural surroundings that make Jasper Highlands such a beautiful place to call home. Discover all that this community has to offer with a 3-day/2-night stay and a tour of the property for $99.
Read More...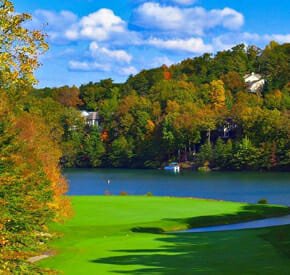 Fairfield Glade & Fairfield North - Tennessee Resort Communities
Fairfield Glade, Tennessee
Perched on the Cumberland Plateau, Fairfield Glade is a community that offers an exquisite mountain lifestyle. It boasts 11 lakes and 5 golf courses, along with a racquet sports facility, multiple pools and walking and hiking trails. It's minutes from Crossville, full of shopping and dining options, and not far from Knoxville, Nashville and Chattanooga. Even the weather is near perfect, with four distinct seasons. Experience it all on a 3-day/2-night stay with accommodations, $50 dinner certificate and personal tour of the community for $150.
Read More...
Request Information or Schedule a Discovery Tour for
your selected properties