Discover communities from the Carolina coast to the Blue Ridge Mountains and everywhere in between. North Carolina is one of the most popular destinations for retirement with planned communities throughout the state.
Select North Carolina communities to receive Discovery Travel information.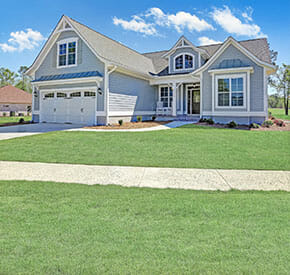 Legacy Homes by Bill Clark
Wilmington, North Carolina
Legacy Homes by Bill Clark is the crown jewel in a long line of North Carolina home building history. As one of the Nation's "Top 100 Builders" for over a decade, the Legacy Homes division is a trusted partner in the Wilmington, NC region that spans four counties, and is a featured builder in many of the South's premier planned communities, such as Brunswick Forest, Bluffs on the Cape Fear, Compass Pointe, River Bluffs, Riverlights, St. James, Summerhouse, with more to come
Read More...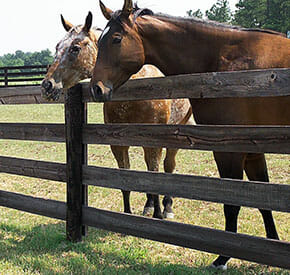 McLendon Hills
West End, North Carolina
McLendon Hills offers numerous clubs and social activities, miles of walking trails, scenic views and an abundance of wildlife. The focal point of McLendon Hills is the pristine lake ideal for kayaking, swimming, fishing and non-gas boating. The newly constructed lakeside pavilion serves as the community gathering space for many special occasions, holiday events, and weekly activities such as yoga classes and line dancing.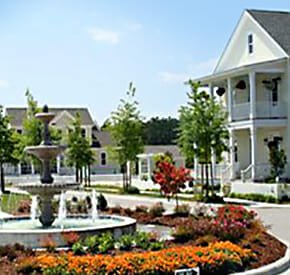 Carolina Colours
New Bern, North Carolina
Carolina Colours is located in New Bern, NC, a town that is charming, quaint and relaxing. Here the Atlantic is just 30 minutes away,and the converging Trent and Neuse Rivers surround the town for boating and other water activities. Inside the community residents can spend their time by the pool, playing tennis or pickleball or enjoying the company of friends at the Pavilion. The golf course offers a beautiful setting and features 6 tees, so you can play to your skill. Contact Carolina Colours for discovery package details.
Read More...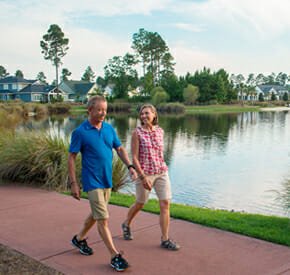 Brunswick Forest - A North Carolina Coastal Retirement Community
Leland, North Carolina
Located just minutes from historic Wilmington and not far from beautiful beaches Brunswick Forest is a 4,500-acre wooded retreat'on the coast. Here, days are filled with rounds of golf, tennis or pickleball, strolls along paths and trails, swimming and more. Not to mention a wide range of home designs to suit your dreams. Experience our coastal getaway package with a 3-day/2-night stay with accommodations, a customized tour of Wilmington, VIP tour of the community, round of golf, and full property owner privileges for all of Brunswick Forest's fabulous amenities.
Read More...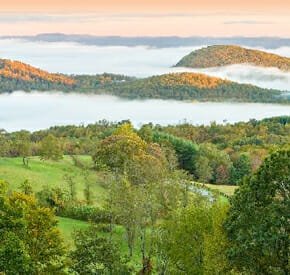 Grand Highlands at Bearwallow Mountain - NC Mountain Communities
Hendersonville, North Carolina
Unparalleled panoramic views of the Blue Ridge Mountains and pristine forests. This award winning mountain top community is removed without being remote. It is minutes from the conveniences of Hendersonville, NC and the Asheville Airport. Ideal altitude from 3,200 to 3,800 feet to enjoy cool summers without the harsh winters
Read More...
Albemarle Plantation - North Carolina Gated Communities
Hertford , North Carolina
Albemarle is an authentic coastal community tucked away in the northeastern corner of North Carolina. Water lovers, modern-day explorers, golfers, walkers, kayakers, birdwatchers, boaters, nature lovers, and soul-searchers: Albemarle Plantation was made for you. We invite you to discover distinct coastal living, award-winning golf, resort amenities, elegant homes, and one of the largest private marinas on the east coast; all on North Carolina's pristine Albemarle Sound. Take advantage of our Discover Albemarle package, and you will be able to immerse yourself in the amenities, and all our community has to offer.
Read More...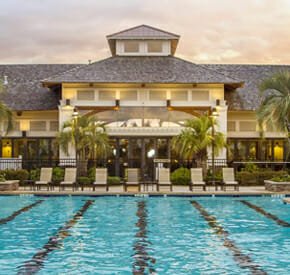 Compass Pointe - North Carolina Coastal Communities
Leland, North Carolina
At Compass Pointe, you're not far from the beach or the excitement of downtown Wilmington, North Carolina. And the excitement and relaxing lifestyle you'll find behind its gates, well you can expect nothing but the best. Take in the scenery playing a round of golf on the championship course or kayaking through the marshes. Stay fit in the exercise facility, and enjoy a meal in the full service restaurant. Whatever is on your agenda, you'll find it here. Enjoy a 3-day/2-night stay with dinner for two activities, tour of the community and builder showcase homes, all for $149.
Read More...
Encore at Briar Chapel
Chapel Hill, North Carolina
Encore by David Weekley Homes is an exclusive 55+ section within the master planned community of Briar Chapel. With a great location in Chapel Hill, you'll enjoy thoughtfully-designed one-story homes and bright, open floor plans. These exceptional homes are situated on 45-foot and 55-foot homesites and feature expanded Outdoor Living Areas for entertaining.
Read More...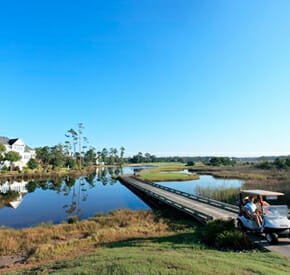 St. James Plantation - NC Gated Community
Southport, North Carolina
St. James Plantation, a gated community along the Intracoastal Waterway in Southport, offers a relaxing beach lifestyle and first-class amenities. You can spend your days hiking, biking, boating, playing golf or tennis or soaking up the sun at the private, oceanfront beach club. Your options are endless, so you can design your days your way. Experience the charm of this seaside community on a 3-day/2-night stay with accommodations, round of golf for 2 or $50 certificate for dinner, and access to the private beach club and amenities for $249.
Read More...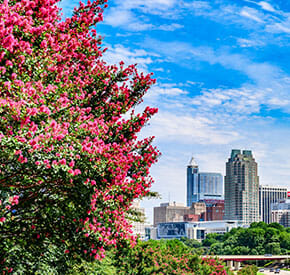 Retire NC
Cary, North Carolina
Check out the Travel Insider with Retire NC 21 Places to Take Your Kids Before They're All Grown Up Here are 21 awe-inspiring North Carolina destinations where you can create lasting memories with your kids (and grandkids), whether they're elementary-school age or home for summer break from college.
Read More...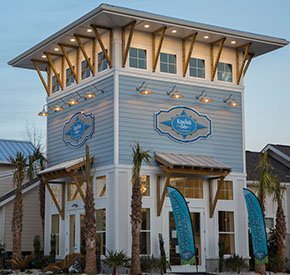 Kingfish Bay - Homes in Coastal NC
Calabash, North Carolina
A childhood that has a lake in it is charmed with moments of floating in secret corners of coves; learning to paddle a boat for the first time; catching fish in a fog-covered dawn; jumping waves behind boats; hearing a whippoorwill trill for the first time; or watching a kingfisher dive, like a bullet, for her dinner. Then, one day, those moments become memories. Many are lucky enough later in life to follow those memories straight back to the lake. Others, simply enchanted by the idea of lake life, award themselves the joy of watching their own children and grandchildren make such memories while settling into a lifestyle akin to an endless holiday.
Read More...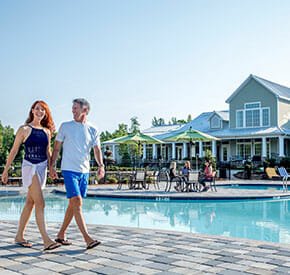 Cresswind Charlotte
Charlotte, North Carolina
Encompassing 370 woodland acres, Cresswind Charlotte is a 55+ community in Charlotte, North Carolina. This active adult community is situated away from the congestion of the city with resort-style amenities and a variety of activities. Miles of walking trails meander throughout the community, and the 18,000-square-foot clubhouse will feature a fitness center, indoor and outdoor swimming pools, tennis, pickleball, and bocce and much more!
Read More...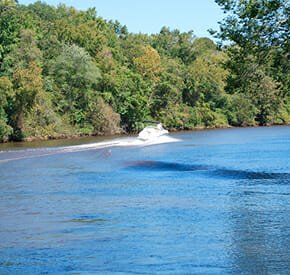 The Bluffs on the Cape Fear
Leland, North Carolina
At The Bluffs on the Cape Fear, you're not far from one of the East Coast's favorite cities: Wilmington, North Carolina. There's all the modern conveniences you need, mixed in with close proximity to beaches and luxurious amenities. Take a dip in the resort-style pool, play a game of tennis or cast a line at the lake's fishing pier. The Private Beach Club on Oak Island provides full access to the ocean, and offers the perfect place for gatherings and private parties. Contact The Bluffs on the Cape Fear for discovery tour details.
Read More...
Bill Clark Homes - North Carolina Coastal Communities
Wilmington, North Carolina
Bill Clark's newest division, Legacy Homes ensures that the home designs match the home buyer's lifestyle. Whether you decide to purchase a completed home, find your ideal floor plan or design a custom home, Legacy Homes is waiting to help. And the best part is you can have your dream home in your dream neighborhood, whether that's Brunswick Forest, Compass Pointe or St. James Plantation. Contact Legacy Homes by Bill Clark for details about a discovery package, and come see one of their homes for yourself. It could end up being home sweet home.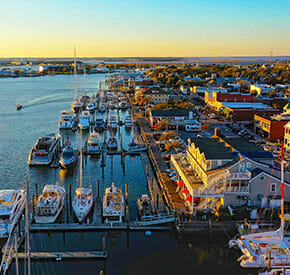 Beau Coast
Beaufort, North Carolina
Located in historic Beaufort, Beau Coast offers a variety of homes in three different neighborhoods to suit every kind of lifestyle. From one and two-story single-family homes to townhomes there's a style for you. And great amenities like pools, hiking, and walking trails, clubhouses and boating complement the homes and add zest to your lifestyle. Venture into Beaufort for shopping, dining, and year-round events. Come visit this charming destination on a discovery tour contact Beau Coast for details.
Read More...
Logan Homes - Home Builders in Premier North Carolina Communities
Leland, North Carolina
When it comes to finding your dream home, Logan Developers is ready to help. They offer a variety of floorplans, ensuring that they can match your home with your lifestyle. And what's even better is your dream home can be in your dream location, whether that's in a community in South Carolina or North Carolina. Wherever your homesite,Logan Developers is committed to building the home you've always wanted. Contact them for discovery package details, and see all they have to offer.
Read More...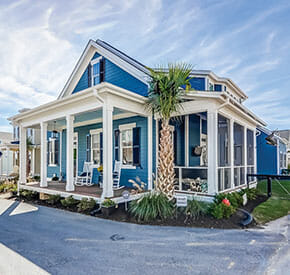 Flowers Plantation
Clayton, North Carolina
This award-winning community in Johnston County is located minutes from Raleigh, but still very much away from the urban bustle. Bordered by US Hwy 42, Buffalo Road, and the Neuse River in Clayton, this master-planned community was the first of its kind in Johnston County and was awarded North Carolina's Community of the Year in 2013 and 2014 by the North Carolina Home Builders Association.
Read More...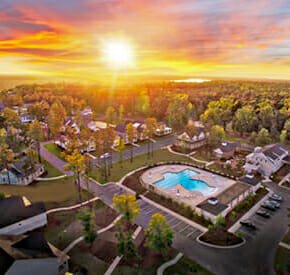 River Bluffs
Castle Hayne, North Carolina
River Bluffs has a discount set-up for your stay at the Hampton Inn in downtown Wilmington, NC. This is only a 10-minute drive from the community. Call the Hampton Inn directly to schedule your visit! Hampton Inn - Phone: (910) 251-3930. Visitors please press "0" when you call the local number so you can be connected to someone in the hotel itself so they can apply the discount.
Read More...
Request Information or Schedule a Discovery Tour for
your selected properties