Take the next step finding your new life
There comes a time in your search when you've collected all the information you can and have narrowed your choices to a select few destinations for relocation and retirement. You may already feel familiar with the communities you have chosen, but with a Venture Out Discovery Tour – you can take it one step farther. Communities offer Discovery Tours to introduce you to the lifestyles offered.
Looking for that perfect sunset at the beach or lake? Looking for that quiet mountain trail or the perfect golf course? Seeing a community first-hand gives you the chance to experience what is most appealing to you. Whether you imagine walking along nature trails, kayaking, biking, sailing, golfing, shopping and dining, a Venture Out Tour will assist you in capturing the feeling of the community.
We encourage you to choose an area, take advantage of several discounted discovery getaway packages, and begin to take the next steps in finding your ideal life.
Begin Your Search by Location:
Mississippi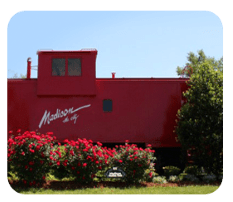 Madison, MS
Madison is hometown Mississippi with elegance and refinement. Madison is a place like no other in the Southeast. It boasts the title of Mississippi's Most Livable City. Madison leads the state with the highest per capital income, highest median home value, highest educational levels, and exquisite subdivisions. You'll also enjoy shopping, dining, golf, and the arts. This is Madison!
Book Your Venture Out Package Here!
---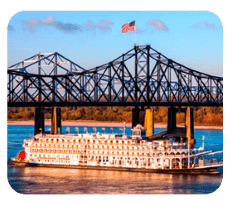 Vicksburg, MS
Located in Mississippi, a top 10 tax-friendly state where a dollar is worth the most in the nation, the historic City of Vicksburg, a Mississippi Certified Retirement City, attracts world visitors to experience the commanding view of the Mississippi River, Mississippi music and Southern charm. Retirees appreciate Vicksburg's comfortable yet energizing lifestyle, historical architecture, cuisine, breathtaking scenery, and friendly people.
Book Your Venture Out Package Here!
---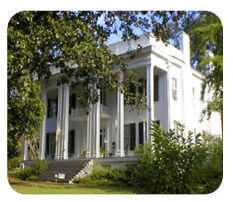 Aberdeen, MS
Aberdeen's picturesque tree-lined streets, beautiful antebellum mansions, great examples of Victorian architectural design, and busy shopping district complement the city's proximity to the scenic Tennessee-Tombigbee Waterway, which provides a water route to the world, connecting the inland waters of the Tennessee River with the Gulf of Mexico.

Book Your Venture Out Package Here!
Go back to the Venture Out Home Page
*All Venture Out Discovery Travel is subject to availability and may be changed at any time.