Take the next step finding your new life
There comes a time in your search when you've collected all the information you can and have narrowed your choices to a select few destinations for relocation and retirement. You may already feel familiar with the communities you have chosen, but with a Venture Out Discovery Tour – you can take it one step farther. Communities offer Discovery Tours to introduce you to the lifestyles offered.
Looking for that perfect sunset at the beach or lake? Looking for that quiet mountain trail or the perfect golf course? Seeing a community first-hand gives you the chance to experience what is most appealing to you. Whether you imagine walking along nature trails, kayaking, biking, sailing, golfing, shopping and dining, a Venture Out Tour will assist you in capturing the feeling of the community.
We encourage you to choose an area, take advantage of several discounted discovery getaway packages, and begin to take the next steps in finding your ideal life.
Begin Your Search by Location:
International Destinations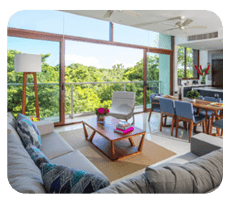 TAO Inspired Living
Join us to discover the luscious Riviera Maya on a 3 night, 4 day Discovery Weekend that will allow you to get a real sense about TAO Inspired Living, while learning on how to invest safely in Mexico. For only $60 USD per night, per person you can experience the community, the Wellness Center, and have fun exploring extraordinary beaches. Meals and more included. Contact us now!
Book Your Venture Out Package Here!
---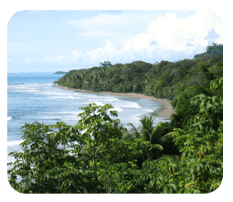 Pacific Lots of Costa Rica
Costa Rica – Experience the Pura Vida "Pure Life" lifestyle,with a 4 days/ 3 nights all inclusive tour for $299, including airport transfers, hotel accommodations on arrival, all transportation within Costa Rica, 2 additional nights lodging at our 8-room guest lodge, and 7 gourmet meals. Meet residents, experience a community lifestyle not found in the U.S., nothing artificial! No Sales Presentation!
Book Your Venture Out Package Here!
---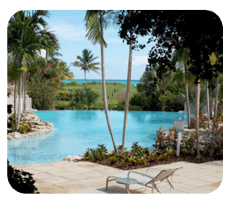 Shoreline Grand Bahama
• Dinner for 2 at the nearby 4 Diamond Award Winning "Flying Fish Restaurant" ($200 maximum)
• A round of golf or a jeep safari/sea kayak trip
• Unlimited use of the gym, tennis courts or pool
• We will refund airfares up to $1000 if you purchase a home.
You will discover why our piece of paradise is so special. Package Price: $399
Book Your Venture Out Package Here!
Go back to the Venture Out Home Page
*All Venture Out Discovery Travel is subject to availability and may be changed at any time.