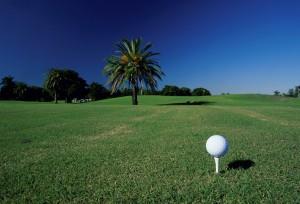 If golf is your game, and relaxation is what you are looking for, head over to TwinEagles, located in one of the most desirable living locations in the United States, Naples, Florida. The community is home to the Eagle Course, the "2013 Best New Private Course of the Year" (Golf magazine), and also to the Talon Course, which is widely regarded as the top residential golf course in Southwest Florida and has hosted the ACE Group Classic for seven years. Golf isn't all the location has to offer, though. If you are interested in the finest Country Club living you could ask for, TwinEagles is your place.
One of the best parts about living in TwinEagles, is the fact that some of the best builders in the business work in the area. Lennar Homes, which was founded in 1954, is headquartered in Miami, Florida, and is one of the nation's leading builders of fine homes for all generations. Lennar builds affordable, move-up and retirement homes in communities that cater to almost any lifestyle—such as urban, golf course, Active Adult or suburban communities—TwinEagles being one of their most feasible and exciting building locations.
Minto Communities, another well-known building company also builds within the TwinEagles community. The family owned business is known for its wide-array of award winning homes and places to meet everyone's lifestyle. They are also one of the nation's leaders in sustainable energy, building energy and resource efficient homes and communities for a much healthier environment. Minto is known for their understanding of what really makes communities special, bringing in innovative living environments and state-of-the-art design.
With both these builders within this community, the ideal location of Naples, Florida, in southwestern Florida on the sun-covered beaches of the Gulf of Mexico, known to be one of the most enviable living locations in the world, only adds to the appeal of this gorgeous community. From the nearby world-class shopping, dining and golf to perfect pristine white sand beaches, breathtaking sunsets and tropical splendor it is the destination of choice for those who are seeking the world's finest most luxurious lifestyle.
Request More Information from: