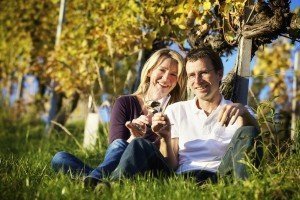 No matter what age you are, it's important to have a community that makes you feel truly welcome. Despite what some may say, finding a home where your neighbors are your friends is still possible. That home is located at the Trilogy at Rice Ranch. A place for all ages, the Trilogy Enclave is located in beautiful Santa Barbara County, California. About an hour north of Santa Barbara and just outside Orcutt, the community rests on 325 acres that includes the entire community as well as amenities like parks, a sports complex, and hiking trails. If you want to start spending quality time with your immediate family and find friends that feel like family, you need to come visit Trilogy at Rice Ranch.
This community was built by Shea homes, one of the premier homebuilding services in the United States. They've even worked on national treasures like the Hoover Dam and the Golden Gate Bridge. Dedicated to delivering high quality homes, not just houses, Shea home builder will work with you on every aspect of your home right from the beginning. Your design team realizes that it's the details that matter in everything so many homes come with features like crown molding, built-in recycle bins, two or three car garages, and  drop in bath tubs just to name a few.
Of course, your home can be completely customized to your preferences so don't hesitate to contact the friendly design team. Additionally, Shea homes are energy efficient and the SheaXero No Electric Bill Home is available now. Coupled with solar energy and new energy technology, this home will save you thousands over the long run and are truly setting the standard for the future. Shea homes are efficient in other ways too. You won't find wasted space here. And once you've moved into your beautiful new home is when the fun really begins.
Whether you're having a neighborhood cookout or playing Frisbee in the park, living in Trilogy at Rice Ranch is an experience unlike other neighborhoods. Lounging in your lush backyard is enough to keep any homeowner happy, but there are other options as well. Visit the 26 acre park that features a sports complex complete with "soccer fields, baseball fields, dog parks, playgrounds, and picnic areas." For those that love the outdoors, this is the place to be and the weather in central California can't be beat. Trilogy also has four more parks as well as hiking, walking, and biking trails.
For those that love nature and people, there's no better place to call home. Families of all types and ages are welcomed here so you'll be sure to get a diverse range of community members. There are some people that talk about finding the good life all the time. When you live at Trilogy Enclave, it's evident the search is over.
Request More Information from: