Just a few hours from exciting cities like San Francisco and Los Angeles, Trilogy at Monarch Dunes is a California community full of all the well-known Trilogy amenities in an area that delivers year-round gorgeous weather, and an abundance of activities (inside and out of the community) to keep you active.
Located in Nipomo, California, the community is nestled among vineyards and beaches, and has all you'll ever need.  At the heart of the community is the 31,000 square foot clubhouse, the Monarch Club. The club is the place you can come when you want to work out, or play a match or two of tennis with some friends. Spend the day lounging by the resort pool, or get pampered at the full service spa. There are also Thai-Chi classes on site, and gourmet dining options when dinner time rolls around. Find your creativity at the art studio, or really focus on staying in shape with health and fitness trainers. No matter your needs, you'll find it in the Monarch Club.
You'll also find great golf at Trilogy at Monarch Dunes, at the Monarch Dunes Golf Club. The golf club offers two Scottish links-style courses: the 18-hole Old Course, and the 12-hole Challenge Course, both designed by Damian Pascuzzo and Steve Pate.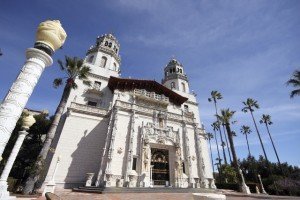 If you want to get a little more outdoorsy, this California community is not far from exceptional hiking and mountain biking, as well as horseback riding and other means of exploration. And since Monarch Dunes is in California wine country, wine tastings are not out of the question, either. Nipomo is home to quaint Olde Towne, where you'll find the world famous Jocko's Steak House. History buffs may enjoy historic Dana Adobe. This historic site was granted to William G. Dana and his family in 1837 by the Mexican Government and provides insight to California's Rancho era. It also helps with the preservation of Dana Adobe and the development of the Rancho Nipomo Heritage Park for visitors and residents alike to come and explore.
You can even find adventure a little further from home, Trilogy at Monarch Dunes being just one hour from places like Hearst Castle—a 165 room, 127 acre castle built to showcase William Randolph Heart's legendary art collection—and Santa Barbara, a pedestrian-friendly city full of culture, great architecture, wine, all while being surrounded by gorgeous scenery.
But if you want to spend your mornings, afternoons and nights right at home, this California community makes that possible with all its great amenities. Home can be one out of their five collections: Lagos, Costas, Valles, Playas, and Cerros Collections, with square footage ranging from 1,428 to 3,896. With so many options, it'd be easy to find the perfect home here. And with all the amenities and things to do nearby, it'd be easy to call Trilogy at Monarch Dunes the perfect home.
Request More Information from: