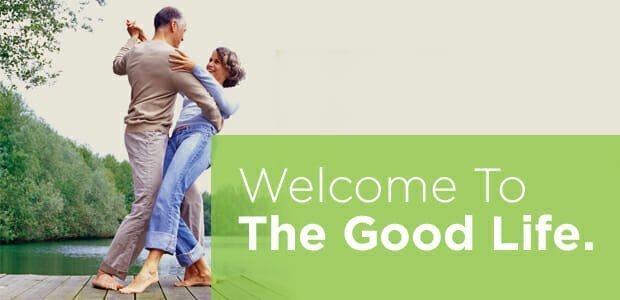 YOUR EXCLUSIVE OPPORTUNITY TO BE A PART OF TRILOGY® LAKE NORMAN: PRIORITY PURCHASE LIST
Mark your calendar! You've been waiting for it, we've been waiting for it, and now it's finally here! The Priority Purchase List will be live on Sunday, June 28th at 10:00am!
The interest level in Trilogy Lake Norman has been positively overwhelming and we know you are ready to call our beautiful community home. Your exclusive opportunity to be among the first to tour and select your homesite with one of our wonderful Community Representatives will be here very soon!
There are still several ways you can participate in the Priority Purchase List:
1. For those folks who are contemplating a move to the Charlotte area, we have our Tour de Charlotte option from June 12th-14th. Join us for a two night stay, tour all that Charlotte has to offer and learn all about Trilogy Lake Norman! Call us at 704.812.9000 to book your tour today!
2. You can also book a private site tour of the Trilogy Lake Norman property. Four wheel in our Trilogy Jeep onto the property itself. Learn about the history of the site selection and get a glimpse of the beauty to come as the land is developed with careful thought in mind. Bring your muddy boots and we'll provide the hard hats!
These are the final options to be able to participate in the Priority Purchase List on June 28th. Be sure to book your experience now. We look forward to seeing you at one or all of these amazing events!
As part of the Priority Purchase List Process you will also need to do the following:
1. Talk with and be Pre-Qualified by a Shea Mortgage Representative. (You will need to have a Priority Purchase code in order to proceed with the online Priority Purchase List.) You can get the contact information for our Shea Mortgage representative by contacting your Community Representative.
2. Read and understand the Priority Purchase List Process instructions. The instructions are available from your Community Representative.
3. Speak with your Community Representative to have any questions answered prior to the Priority List "Go Live Date."
This is the anticipated plan for the Priority Purchase List:
• You will receive an email with the Priority Purchase List link on the afternoon of Friday, June 26th. The link will not be "live" until Sunday morning at 10:00am.
• The Priority Purchase List web page will go live at 10:00am EST on Sunday, June 28th. Because it is managed through an online system, there will be a time stamp for each person who signs up.
• To ensure that our most committed buyers have the first opportunity to select a homesite through the Priority Process, during the online Priority Purchase List registration, you will be asked to provide a refundable $5,000 deposit using a credit card (VISA or MasterCard only).
• One week after the Priority List "Go Live Date," your Community Representative will contact you to schedule an appointment, based on appointment availability and your schedule, to tour homesites and the models (which will be under construction at that time).
Cash purchasers are required to submit a verification of available funds prior to signing up for the Priority Purchase List. Please contact your Community Representative for further instructions and to receive your Priority Purchase List code.
As always, your Community Representative is available to answer any additional questions you may have. We look forward to helping you become a new Member at Trilogy Lake Norman!
Sincerely,
Veronica Fregoso
Sales Manager
Trilogy Lake Norman
Ph: 704.812.9013
Live The Good Life at Trilogy® Lake Norman
Shea Homes® is excited to announce the expansion of our active lifestyle portfolio with our newest Trilogy® community in North Carolina, just north of Charlotte. This naturally beautiful master planned community features a stunning 606 acres set amidst a verdant backdrop of lush forests and meadows, as if the varied geography itself were specifically designed for a world of new adventures. Southern charm, tradition, and heritage define the famed Queen City of Charlotte, rich in culture, nature, and history and with an ideal four-season climate, perfect for your year-round activities.
Trilogy Lake Norman is so close to so much, yet feels like a secluded getaway destination. Located just a few miles from I-77 and renowned Lake Norman, our newest Trilogy gives you easy access to all the attractions this amazing area is known for, including Charlotte's historic uptown square with its unique dining and boutique shopping, as well as arts and cultural treasures such as the Bechtler Museum of Modern Art, Levine Museum of the New South, Charlotte Nature Muse
um, and the Billy Graham Library. With Charlotte's Center City so close to Trilogy, there's no better place to call home for everyone who enjoys the arts, entertainment, fun, and adventure. Home to the NFL Panthers, Charlotte Hornets, the NASCAR Hall of Fame, and one of the most exciting college basketball scenes in the nation, Charlotte offers the best in recreational, college, and pro sporting venues. Outdoor enthusiasts will enjoy endless hours of exploration, fishing, hiking, boating, and much, much more. Discover some amazing local parks, gardens, and lakes, including the 520 square mile treasure known as Lake Norman, the largest outdoor playground in the Carolinas! Can't wait to travel all over the world? Charlotte Douglas International airport is just 25 minutes away from Trilogy Lake Norman and offers easy access to national and international destinations. Learn more!
Discover The Trilogy® Difference.
Over 1,500 people have made the move to Trilogy® in the last year alone. Why do people love Trilogy Active Lifestyle Communities so much? There are thousands of reasons, from the stunning Clubs and enriching amenities to innovations like Shea3D™, to the vibrant people who live in each one of our locations. We invite you to explore all there is to life in a Trilogy by Shea Homes community and see why we're different inside and out. Watch stories from real Trilogy homeowners in our new video.
Trilogy. Built to bring people together. Designed to stand apart.
Request More Information from: