Check out the Travel Insider with Retire NC


21 Places to Take Your Kids Before They're All Grown Up
Here are 21 awe-inspiring North Carolina destinations where you can create lasting memories with your kids (and grandkids), whether they're elementary-school age or home for summer break from college. Who knows, they might even look back on these experiences and want to recreate them with their kids one day.

A Romantic Trip Where Main Street Meets Mountains
Located in the cradle of the Blue Ridge Mountains, Brevard is the perfect pairing of an idyllic small town combined with the thrills of world-class outdoor activities. It's a great place for you to spend a romantic weekend, whether your interests are cultural, such as music, art galleries, shopping and spas; or a bit more on the adventurous side, with paddling, hiking, biking and waterfalls.

North Carolina Trivia
Which North Carolina island is the site of the first English colony in America and is home to the nation's longest-running outdoor drama?
See more upcoming events with Retire NC!
---
Request More Information from:
---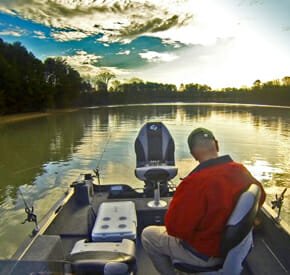 Retire Tennessee Program Communities - TN Gated Communities
Tennessee's rolling hills and invigorating mountains invite you to tune up your bicycle, dust off your golf clubs and take a deep breath. The most active years of your life await. Their beautiful climate and stunning scenery set the perfect state for chasing your passions. So come on outside and stretch your legs. Tennessee's got plenty of room to roam.
Read More...
Your Information Request for your selected properties