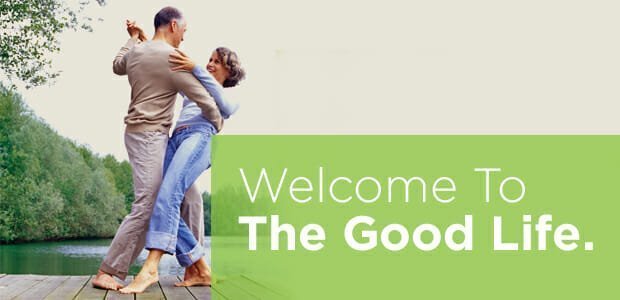 IT'S A FANTASTIC SUMMER AT TRILOGY® LAKE NORMAN! COME LIVE THE GOOD LIFE!
Summertime is here, and Trilogy® Lake Norman is filling the calendar with fun social events to help you meet your future neighbors, and to give you a taste of the lifestyle you'll enjoy each and every day as a Trilogy Member!
Be sure to RSVP to your Community Representative for any of the following, and we encourage you to bring friends!
Future Member Wine Down Wednesdays | July 1st, July 15th, 4:00pm-6:00pm
Join us at one of our favorite local hangouts, Chillfire Bar & Grill (121-A Cross Center Road, Denver NC) from 4:00pm-6:00pm. Anyone in Trilogy's party will receive 30% off of their food purchase, for this evening only! Mingle with us, meet fellow future Members, and chill at Chillfire! RSVP for Trilogy's party at 704.812.9000, and feel free to join us for any of the upcoming recurring Wine Down Wednesday events this summer!
Summer Cookout Event | July 11th
There's no better way to celebrate summer than with a cookout, and we're inviting you to join us for a great one with your future neighbors on July 11th at Trilogy's Information Center! We'll have burgers, hot dogs, and more, all complimentary. RSVP now to 704.812.9000 and we'll see you on July 11th! Watch your inbox for more details as the date gets nearer.
Future Member Casino Night | July 25th, 6:00pm-8:00pm
It's your chance to win BIG at our first casino night! Join us to throw the dice and maybe flip a full house – there are only winners at this Casino Night! We hope you are lucky enough to join us for the fun! We will hold this event at our Information Center from 6:00pm-8:00pm. RSVP now to 704.812.9000 and we'll look forward to hosting you!
Tour de Charlotte Monthly Discovery Tours!
And don't forget one of our most popular recurring events for this summer! There is still space available for our "Tour de Charlotte" excursions, so don't miss out! We've set one weekend aside each month for guests to join us and experience The Good Life:
• July 10-12
• August 14-16
• September 11-13
For those of you who do not yet call this beautiful state "home," we invite you to come visit and enjoy a unique Discovery Tour of the "Queen City," hosted by your friends here at Trilogy Lake Norman!
Enjoy 2 nights' accommodation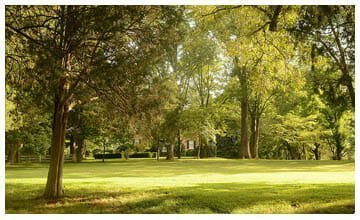 s at the Doubletree by Hilton in Charlotte, a tour of the Trilogy Lake Norman community site, a tour through the city of Charlotte, great dining out with your future Trilogy neighbors, and a Living Vision Session, where we'll share the latest updates on the community! All of this – a $1,000 value – for just $385!*
Book your discovery Tour now by calling 704.812.9000.
We look forward to hosting you for this fun and informative tour of our beautiful area!
*Trilogy Lake Norman Tour de Charlotte does not include airfare or travel costs.
Live The Good Life at Trilogy® Lake Norman
Shea Homes® is excited to announce the expansion of our active lifestyle portfolio with our newest Trilogy® community in North Carolina, just north of Charlotte. This naturally beautiful master planned community features a stunning 606 acres set amidst a verdant backdrop of lush forests and meadows, as if the varied geography itself were specifically designed for a world of new adventures. Southern charm, tradition, and heritage define the famed Queen City of Charlotte, rich in culture, nature, and history and with an ideal four-season climate, perfect for your year-round activities.
Trilogy Lake Norman is so close to so much, yet feels like a secluded getaway destination. Located just a few miles from I-77 and renowned Lake Norman, our newest Trilogy gives you easy access to all the attractions this amazing area is known for, including Charlotte's historic uptown square with its unique dining and boutique shopping, as well as arts and cultural treasures such as the Bechtler Museum of Modern Art, Levine Museum of the New South, Charlotte Nature Museum, and the Billy Graham Library. With Charlotte's Center City so close to Trilogy, there's no better place to call home for everyone who enjoys the arts, entertainment, fun, and adventure. Home to the NFL Panthers, Charlotte Hornets, the NASCAR Hall of Fame, and one of the most exciting college basketball scenes in the nation, Charlotte offers the best in recreational, college, and pro sporting venues. Outdoor enthusiasts will enjoy endless hours of exploration, fishing, hiking, boating, and much, much more. Discover some amazing local parks, gardens, and lakes, including the 520 square mile treasure known as Lake Norman, the largest outdoor playground in the Carolinas! Can't wait to travel all over the world? Charlotte Douglas International airport is just 25 minutes away from Trilogy Lake Norman and offers easy access to national and international destinations. Learn more!
Discover The Trilogy® Difference.
Over 1,500 people have made the move to Trilogy® in the last year alone. Why do people love Trilogy Active Lifestyle Communities so much? There are thousands of reasons, from the stunning Clubs and enriching amenities to innovations like Shea3D™, to the vibrant people who live in each one of our locations. We invite you to explore all there is to life in a Trilogy by Shea Homes® community and see why we're different inside and out. Watch stories from real Trilogy homeowners in our new video.
Trilogy. Built to bring people together. Designed to stand apart.
Request More Information from: