Top Four Destinations for Ex-Pats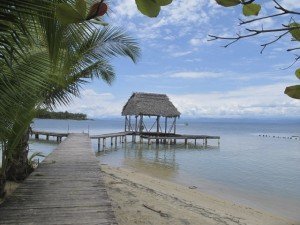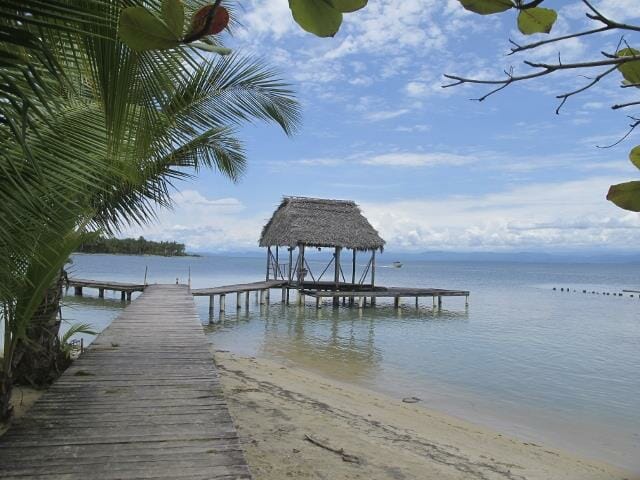 Upon retiring, you're faced with a variety of options with which to fill your time. Some folks become full-time volunteers, while others seize the chance to finally fix up an old vehicle. Downsizing is attractive to many, but have you thought about living out of a suitcase? Long term traveling and even living abroad is on many retirees' list, but how do you know exactly which country to travel to first? Luckily, International Living Magazine develops a Global Retirement Index every year to determine which countries are the best bets for expats looking to live the international lifestyle in retirement. Keep in mind that while these countries received high rankings based on a number of criteria, it's still crucial to understand the culture of a country before visiting. Educate yourself on traditional customs, standard greetings, and try to learn basic phrases in the native language. Your efforts won't go unnoticed. So, without much ado, here are the top places to retire in 2014:
1. Panama
If you're looking for a global destination that has all the conveniences of the United States at a reasonable price, you can't go wrong with Panama. The country uses the dollar, so you don't have to worry about an extravagant exchange rate. Recent immigration policies have made it easier than ever to relocate, and you won't have to worry about hurricanes! Property is affordable and you can easily live on a budget of $1,800 per month.
2. Malaysia
If you'd rather head to Asia, point your compass in the direction of this beautiful country. You've got the best of both worlds with miles of beautiful beaches coupled with rustic mountain adventures. Health care is impeccable and, as in many of our top retirement countries, cost of living is very affordable. According to International Living magazine, "a couple can live comfortably in a luxury ocean-view condo on $1,700 a month including rent." Your dreams of an oceanfront home might just come true after all…
3. Ecuador
Affordable rent. Warm temperatures. Reliable private health care. Retiree benefits. Ecuador has it all and more. And don't worry about having to give up the luxuries that you've come to know and love. Cuenca, one of the more popular expat cities, is a World Heritage site and has a population of 350,000 to 500,000 people. Getting cable and high speed internet isn't a problem and the airport is nearby for visits from family members!
4. South of France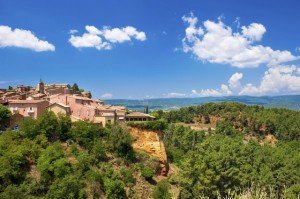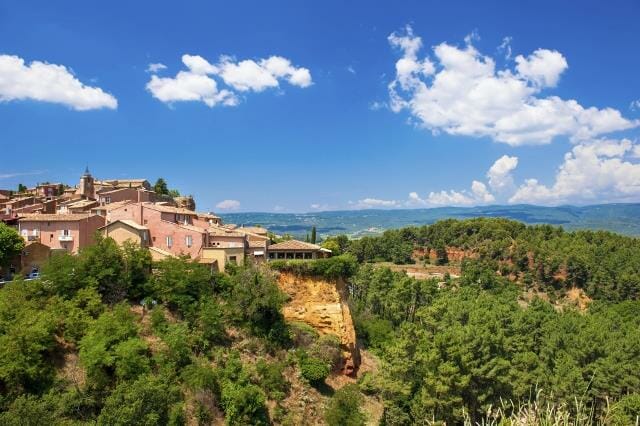 We understand that not everyone is meant for the tropical lifestyle. If you're willing to jump through a few more hurdles and pay a little bit more, certain areas of southern France can provide you with enough European charm for a lifetime. Think wineries and gardens, museums and countryside hikes. If this sounds more appealing than beachfront living, France might be your number one retirement destination.
No matter where you decide to plant your retirement roots, do your research. Moving to a new country is a serious endeavor that shouldn't be taken lightly, but if handled correctly, could be the opportunity of a lifetime!
*Sources: money.usnews.com
internationalliving.com
---
Your Information Request for your selected properties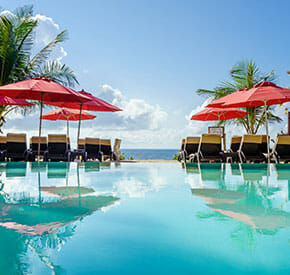 TAO Mexico
Akumal, Q.R., Mexico
TAO Mexico is one of the premier developers of real estate in the Riviera Maya, with more than 15 residential communities located in Tulum, Playa del Carmen, Akumal, and more. TAO embodies a philosophy of love and care in every community.
Read More...
Montejo Plaza
Merida, Yucatan, Mexico
Montejo Plaza is located in Merida, the safest city in Mexico, Its surrounded by lush vegetation, cenotes, and first-world facilities and attractions nearby.
Read More...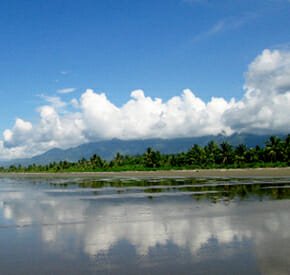 Pacific Lots and Homes of Costa Rica - Costa Rica Real Estate
Ojochal, Costa Rica
Pacific Lots represents that largest development for North Americans in Costa Rica. Now in our 26th year, we have developed 17 phases in the southern Pacific zone of Costa Rica. We are the largest builder of Custom Homes in Costa Rica and offer turn key rental services for our clients.
Read More...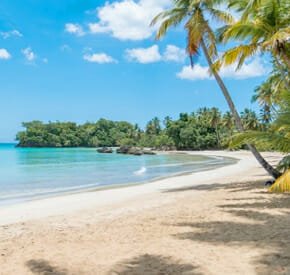 Playa Bonita Beach Residences
Las Terrenas, Dominican Republic
Playa Bonita is a luxury beachfront residential community. It is located along the north coast of the Dominican Republic, on the beautiful Samana peninsula. The community is being developed on waterfront property along its namesake, the Playa Bonita beach. This idyllic beach can be found to the west of Las Terrenas, a thriving cosmopolitan town. Playa Bonita is the best beach of Dominican Republic. It strives the perfect combination of smooth and silky sand and unbelievable turquoise crystalline water.
Read More...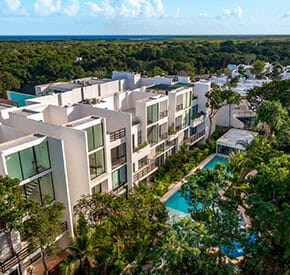 Anah Tulum Bahia Principe Resort Community
Akumal, Quintana Roo, Mexico
Anah Tulum Bahia Principe is a beautiful resort-style gated community sitting on 4.94 acres of Mayan jungle. It is an oasis where you can enjoy the Resort Living at its best since it is located within the Bahia Principe Hotel & Residential Complex. It offers exclusivity and security in a luxurious and elegant atmosphere.
Read More...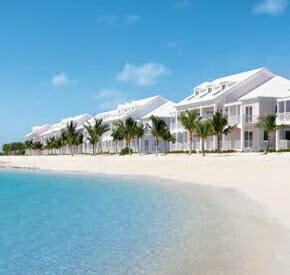 Palm Cay / One Marina - Homes in the Bahamas
Nassau, Bahamas
Palm Cay
is a unique oceanfront gated community, set within 70 acres, which successfully blends the exclusivity of a magnificent 200+ berth marina with panoramic waterfront and glorious beaches, to offer an idyllic and affordable lifestyle-unsurpassed even by Bahamian standards.
Read More...
Lucero Golf & Country Club
Chiriqui, Panama
Also known as a Paradise in the Sky, Lucero is the perfect property to retire and to find a second home. You can choose from our Duplex Villas, our Townhome, our a condo, each of them will be designed by paying attention to detail and according to your preferences. With us you will find a place to disconnect from the world and get lost in nature.
Read More...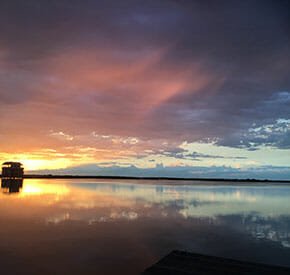 Compass Premier Realty Ambergris Caye
San Pedro, Belize
Excellent retiree program - buyers are eligible for tax benefits, including exemptions on retirement income. Ambergris Caye is the number 1 tourist and retirement destination in Belize and one of the top retirement destinations in all of the Caribbean and Central America . We have seen a constant increase in tourism to the country.
Read More...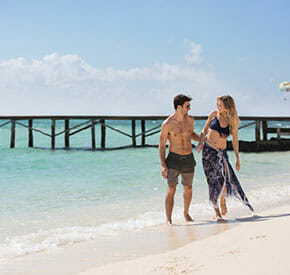 The Fives Hotel & Private Residences
Playa del Carmen, Quintana Roo, Mexico
The Fives Hotel & Private Residences is comprised of residences, suites and penthouses surrounded by numerous pools, a protected natural area with a cenote, a tennis court, restaurants, a spa, a beach club, a kids club, and other installations. Experience Playa del Carmen's exclusivity enjoy the amazing beaches of the Riviera Maya!
Read More...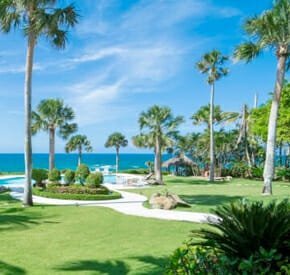 Sea Horse Ranch
Sosua, Puerto Plata, Dominican Republic
Sea Horse Ranch is a luxury, oceanfront resort with private villas for rent and for sale. Located in Cabarete-Sosua on the north coast of the Dominican Republic, Sea Horse Ranch is a 20-minute drive from the international airport of Puerto Plata.
Read More...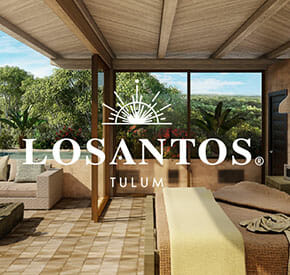 Losantos Tulum Gated Community
Tulum, Quintana Roo, Mexico
Losantos Tulum is a new upscale and active community located in Tulum, Mexico. Enjoy gated security 24 hours and amazing amenities from the clubhouse to our spa.
Read More...