Top 9 Fun Things To Do in the Riviera Maya
The Yucatan peninsula is a top tourist destination and is attracting more and more investors in real estate in the Riviera Maya. This is not surprising given the region's spectacular history, landscapes, cuisine, and nightlife.
Whether you are here on holiday or live in a residential community in Playa del Carmen, here's a list of the top 9-day trips and excursions you will not want to miss!
Pictures are to the left or right of the paragraph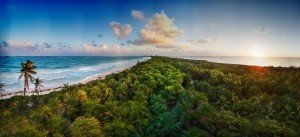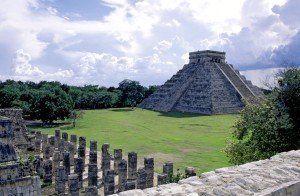 1) Sian Ka'an – A UNESCO World Heritage Site, this biosphere reserve boasts a variety of ecosystems like dunes, jungles, and mangroves and is a popular nesting area for sea turtles and other marine life. Take a short boat ride to one of the coast's natural shallow crystal-clear swimming pools for a refreshing swim.
2) Chichen Itza – The most popular and best-preserved Mayan ruins in all of Mexico. The highlights are undoubtedly the massive Temple of Kukulkan and the observatory. Your best (and, surprisingly, most affordable) bet for visiting Chichen Itza is booking a driver and guide directly through your hotel or staff at your Tulum real estate.
Homeowners at Tao Inspired Living, a residential community in Playa del Carmen enjoyed a day excursion to Chichen Itza. Take a peek.
3) Isla Holbox – Isla Holbox is a peaceful haven of mangroves and white-sand beaches far from the bustling tourist centers on the mainland. One of the island's top activities is taking boat trips to see the majestic whale sharks in the surrounding waters. Boats regularly leave from the port-village of Chiquilá located a few hours northwest of Cancún.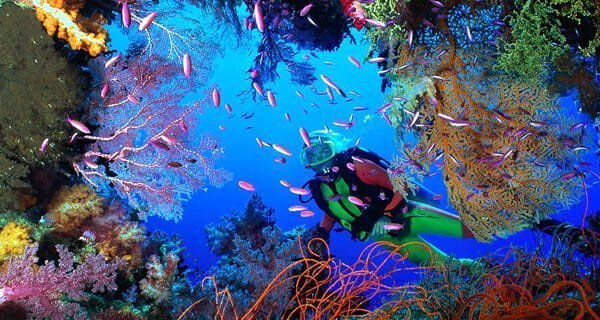 4) Diving around Cozumel – Not many visitors know that the waters around the island of Cozumel are home to the world's second-largest coral reef. You can get there via regular ferries from Playa del Carmen and spend the day exploring the reefs whose rich marine life has attracted illustrious visitors like Jacques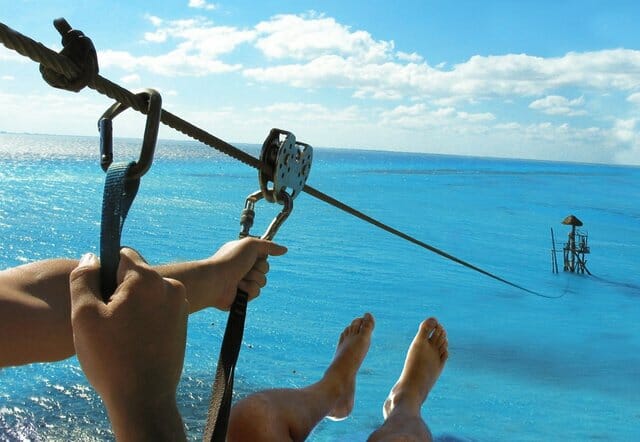 Cousteau.
5) Garrafón Natural Reef Park – Located at the southern tip of Isla Mujeres, Garrafón Natural Park has something for everyone, from hammocks and piña coladas to adventure sports like cliff diving, kayaking, zip-lines, and scuba diving. Tip: rent a golf cart or bicycle on the island to make the most of your time.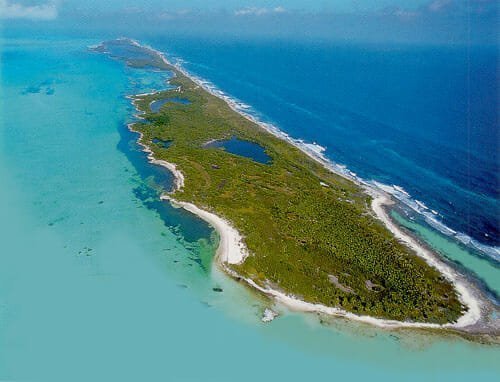 6) Isla Contoy – Only 15 miles north of the popular Isla Mujeres, travelers will find Contoy, a quiet, natural island where wildlife reigns. The island is a popular destination for bird-watchers but is also home to a wide variety of sea life, including a famously people-friendly manta ray in the bay.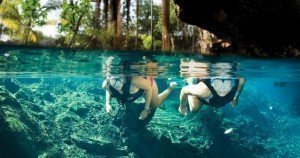 7) Cenote Route – One of the most interesting and otherworldly day-trips from your Tulum real estate is a route to visit the region's legendary cenotes, large underground caverns housing subterranean lakes that are perfect for diving and exploring. Some of the most popular are the Sacred Cenote near Chichén Itzá and the Cenote Azul.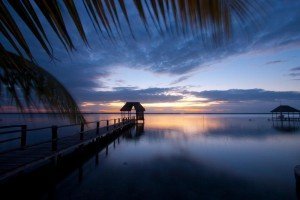 8) Bacalar Lagoon – Otherwise known as "The Lake of the Seven Colors", this lagoon is the result of various cenotes that overflowed over the years, resulting in a peaceful lagoon that offers visitors seven distinct shades of blue.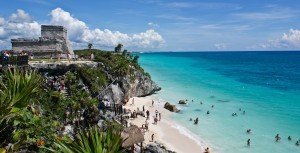 9) Tulum – The region´s most picturesque Mayan ruins are definitely those of Tulum, a popular set of ruins perched atop a cliff over the turquoise Caribbean. Travelers can also explore the local wetlands full of pelicans and flamingos.
Tao Inspired Living, a beautiful residential community in Mexico, is at the heart of the Riviera Maya´s top attractions. Download our free guide to find out more about investing in real estate in the Riviera Maya.
Request More Information from These Mexico Communities:
Your Information Request for your selected properties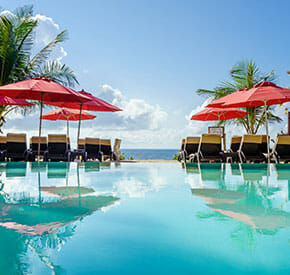 TAO Mexico
Akumal, Q.R., Mexico
TAO Mexico is one of the premier developers of real estate in the Riviera Maya, with more than 15 residential communities located in Tulum, Playa del Carmen, Akumal, and more. TAO embodies a philosophy of love and care in every community.
Read More...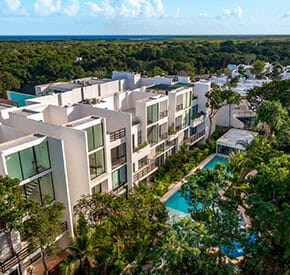 Anah Tulum Bahia Principe Resort Community
Akumal, Quintana Roo, Mexico
Anah Tulum Bahia Principe is a beautiful resort-style gated community sitting on 4.94 acres of Mayan jungle. It is an oasis where you can enjoy the Resort Living at its best since it is located within the Bahia Principe Hotel & Residential Complex. It offers exclusivity and security in a luxurious and elegant atmosphere.
Read More...
Montejo Plaza
Merida, Yucatan, Mexico
Montejo Plaza is located in Merida, the safest city in Mexico, Its surrounded by lush vegetation, cenotes, and first-world facilities and attractions nearby.
Read More...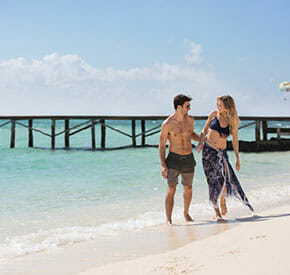 The Fives Hotel & Private Residences
Playa del Carmen, Quintana Roo, Mexico
The Fives Hotel & Private Residences is comprised of residences, suites and penthouses surrounded by numerous pools, a protected natural area with a cenote, a tennis court, restaurants, a spa, a beach club, a kids club, and other installations. Experience Playa del Carmen's exclusivity enjoy the amazing beaches of the Riviera Maya!
Read More...