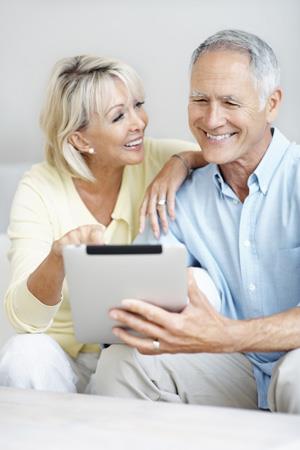 Technology is one of the greatest things in the world, and now it can be used for a healthier you. There are a wealth of iPhone and iPad applications that can help you live a healthier life. Below is our top 10 list for the best and most affordable healthy living apps for your iPhone or iPad.
1. iFitness
For only $1.99, you can have a personal trainer in your pocket. This app gives guided exercises and workouts for specific parts of your body. You choose what you want to work on, and your personal trainer customizes a routine for you.
2. Locavore
This application tells you where to find the best local farmer's markets and organic produce. For only $2.99, this app is a personal guide to healthy eating.
3. Fooducate
This free app is a perfect supermarket companion. By scanning the bar code of an item, this application tells you all of the essential nutrient information you need to know. Leave your glasses at home, you don't need to squint at small labels anymore!
4. StressCheck
Feeling stressed? This application determines your stress levels and gives advice and techniques to lower your stress to a healthy level.
5. Runkeeper Pro
This free application is a runner's dream. It tracks how far you ran, how fast you ran and even how many calories you burned during your run. It works seamlessly with other applications on your iPhone, so you can still listen to music while you run.
6. Yoga Trainer Pro
Have your own personal yoga trainer for only $2.99. This application takes you through poses and stances by voice, allowing you to become a yoga expert in no time at all.
7. Tap and Track
Customize this application with your job activities, weight, height and age, and it will tell you exactly how many calories you should be consuming a day. Their integrated graphs show how you fare day to day, all for only $3.99.
8. My Net Diary
This free app is extremely comprehensive. Named one of the best diet applications, this app counts calories, helps determine food nutrition value and gives you daily exercises and workouts.
9. EveryTrail
Much like Runkeeper, EveryTrail tracks how far you ride, how fast and how many calories you burn on each bike ride. As a free app, it's essential for all bike riders.
10. Pocket First Aid and CPR
Now you can have a medical team at your fingertips. With step by step instructions and illustrations, your pocket first aid application could truly save a life.