CHATTANOOGA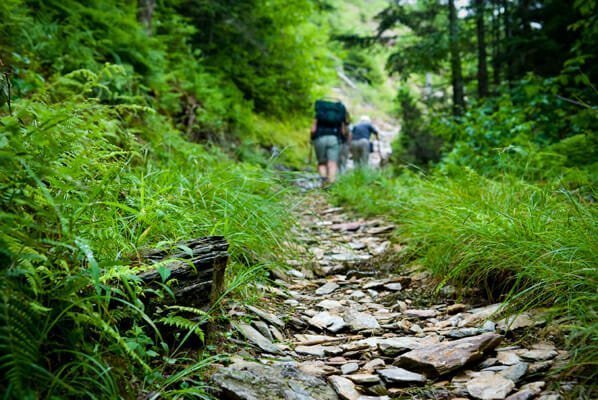 UNDER THE FALLS
Ruby Falls
| RubyFalls.com
One of the many wonders of nature, Ruby Falls is the largest and deepest underground waterfall in America. Experienced and entertaining tour guides will lead you through the stunning rock formations and majestic caves until you arrive at the breathtaking 134-foot-high falls. Situated hundreds of feet below Lookout Mountain, this easily accessible attraction is a must-see for the whole family.
JAZZ HANDS AND BIG SMILES
Throughout April 
Jazzanooga Music Festival | 
Jazzanooga.org
Born in 2011, this dynamic jazz festival has evolved from humble beginnings into one of the most critically acclaimed cultural events in the region. Celebrating the diverse musical heritage of the area, this month-long funky festival hosts local, national, and international artists in a variety of stylish venues across this hip town. Be ready to get down with the best of them!
KNOXVILLE
MUSIC AND ART MINGLE
Museum of Art
 Alive After Five| 
KnoxArt.org
Exhibiting the rich art of East Tennessee, the Knoxville Museum takes a celebration of culture to a whole new level by hosting live music, spirits, delicious local cuisine, and a whole lot of dancing! Alive After Five kicks off in April and offers many delightful sun-filled evenings of finger-clicking tunes, surrounded by stunning works of art.
WILD NATURE AT ITS BEST
Ijams Nature Center
 | Ijams.org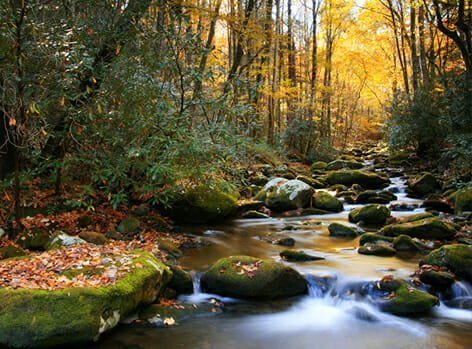 Hike, bike, canoe, or climb your way around this fabulous nature center. Home to countless wild species of animals and plants, Ijams is the perfect place to get back to the simple beauty of the earth. With hikes, activities, and a year-round calendar of activities to suit every age and fitness level, there truly is something special for everyone to enjoy.way around this fabulous nature center.
MULTIPLY YOUR CHILLS
Knoxville Ghost Tour
 | HauntedKnoxville.net
Take a peek at the dark side with this well-researched and historically inspired Ghost Tour that's led by trained paranormal-activity investigators. Knoxville's downtown is rich with many intriguing stories, which will be revealed throughout your ghostly 
exploration. Appropriate for youth from ages nine and up, you will be guided through a number of "ground zero" locations in safe and easily accessible areas for a chilling evening of spine-tingling tales.
OTHER VARIOUS FESTIVALS:
Memphis in May
April 29 – May 30 | 
Memphis in May 
International Festival
The Beale Street Music Festival, the World Championship Barbeque Cooking Contest, and the Great American River Run are just a few of the events in this month-long festival.
BLOOMIN' BARBEQUE AND BLUEGRASS
May 20 – 21
 | Sevierville, TN |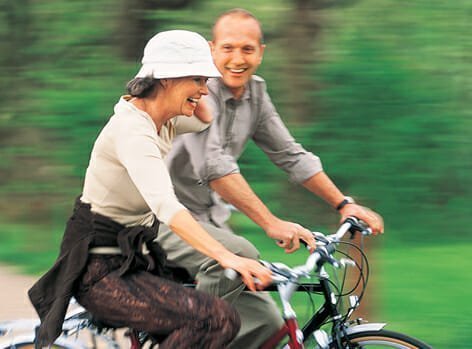 BloominBBQ.com
Free admission and free concerts headline this event featuring the Tennessee State Championship Barbeque Cookoff.
Blue Plum Art & Music
June 4 – 5
 | Johnson City, TN
 | BluePlum.org
This outdoor music and arts festival in downtown Johnson City features children's entertainment, music, 
and more.
FunFest
July 15 – 23
 | Kingsport, TN
 | FunFest.net
Fun for all ages, this festival first began in 1980. Gaze at hot air balloons while enjoying food from participating area restaurants. Purchase tickets for bands in advance.
KINGSTON, TN
Lakeside Coves, Kingston, TN
May 27 – 30
 | Memorial Day Weekend Open House | LakesideCoves.com
The welcome mat is out! Lakeside Coves opens its doors to the public for the entire Memorial Day weekend. Walk the scenic nature trails and take a boat ride on Watts Bar Lake. Stop by the clubhouse for refreshments and meet the developer. Take a tour of the model homes and select home sites. Reservations are suggested, but not required.
LOUDON, TN
Tellico Village, Loudon, TN
June 16 – 18 and 23 – 26 
"Grace and Glorie" 
 | TellicoCommunityPlayhouse.org
The Tellico Community Players present their production of the Broadway play "Grace and Glorie," written by Tom Ziegler and set in the Blue Ridge Mountains. The play is one of five 2016 Tellico Community Playhouse productions, all directed by and starring residents of Tellico Village.
LENOIR CITY, TN
WindRiver, Lenoir City, TN
April 28-May 1
Spring Discovery Weekend
 WindRiverLiving.com
Residents, owners, and discovery guests gather to forge new friendships and celebrate the WindRiver lifestyle. Lodging is available at Lakeside Inn or Highlands Carriage Homes. Enjoy gourmet dining, boat cruises, and golf outings, plus social activities that include live music and an evening bonfire by the lake.
FAIRFIELD GLADE, TN
Fairfield Glade | Fairfield Glade, TN
Saturday, May 14 | Fairfield Glade Music Festival | FairfieldGlade.cc
Enjoy bluegrass, country, and Americana music with great bands from Nashville and Atlanta, plus local start Carrie Hassler. Featuring 
fabulous food, craft beer, and wine, this party goes all day from noon to 7:30 p.m. This first annual event, presented by the Fairfield Glad Rotary Club, is bound to become a community tradition.
---
Your Information Request for your selected properties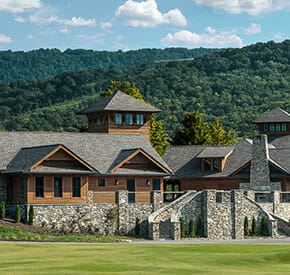 Black Creek Chattanooga
Chattanooga, Tennessee
At Black Creek, we are building a community that embraces all that has been forgotten about what defines a life well-lived. Imagine access to 1000s of acres of protected land just footsteps from your door while living just 10 minutes from downtown Chattanooga, where shopping, dining, entertainment as well as top hospitals are quickly within reach.
Read More...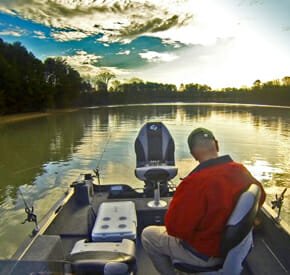 Retire Tennessee Program Communities - TN Gated Communities
Nashville, Tennessee
Tennessee's rolling hills and invigorating mountains invite you to tune up your bicycle, dust off your golf clubs and take a deep breath. The most active years of your life await. Their beautiful climate and stunning scenery set the perfect state for chasing your passions. So come on outside and stretch your legs. Tennessee's got plenty of room to roam.
Read More...
Jasper Highlands - Tennessee Gated Communities
Kimball, Tennessee
Welcome to Jasper Highlands, a unique residential mountain community, nestled along the bluffs of Jasper Mountain in Tennessee. This remarkable piece of residential real estate is positioned above the clouds with majestic views of Lake Nickajack and the Tennessee River Valley, with property taxes starting at $162.10 a year!.
Read More...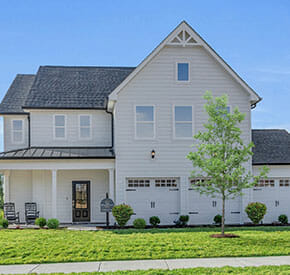 Goodall Homes - Chattanooga Area
Chattanooga, Tennessee
Welcome to Chattanooga! If you are looking for big city attractions and small town view, you have come to the right place. Chattanooga is tucked between mountains and the beautiful Tennessee river, which makes for breathtaking scenery to enjoy as you stroll down the Riverwalk. Or if you are more interested in some indoor entertainment, visit the Tennessee Aquarium or one of our many history museums. Either way, you will see why we chose Chattanooga as the newest destination for Goodall Homes.
Read More...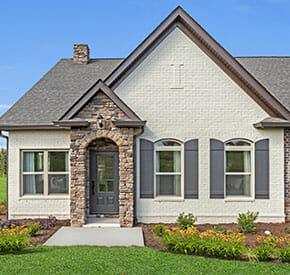 The Cottages at Brow Wood
Lookout Mountain, Tennessee
If you're looking for scenic mountain views with the convenience of city life, look no further than Lookout Mountain, GA right across the TN line where Goodall Homes is now building at The Cottages at Brow Wood. Just 20 minutes from Chattanooga, TN, this one-level living, maintenance-free community features four floor plans from our Courtyard Cottage Collection.
Read More...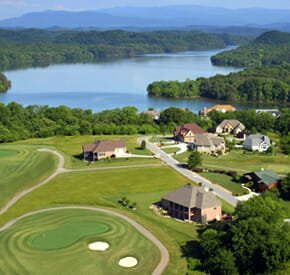 Tellico Village - Tennessee Retirement Communities
Loudon, Tennessee
Tellico Village is a lakeshore community in east Tennessee that offers a unique combination of natural beauty, mild four-season climate, outstanding recreational facilities and close proximity to Knoxville and the Smoky Mountains.
Read More...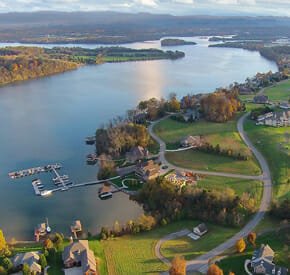 Rarity Bay
Vonore, Tennessee
Rarity Bay on Tellico Lake is an award-winning gated lakefront community that combines waterfront living with mountain views and amenities that include a country club, championship golf course, tennis and pickleball facilities, swimming pool, community docks, horseback riding, hiking trails, and more. Come be a part of it and make the majestic Smoky Mountains and serene, clear waters of Tellico Lake the backdrop for your vacation home, second residence or forever home.
Read More...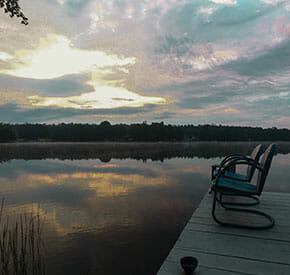 Lake Tansi Village Resort
Crossville, Tennessee
Lake Tansi Village is home to around 4,000 residents. Lake Tansi is the largest man-made lake on the beautiful Cumberland Plateau and residents enjoy fishing, swimming, waterskiing, plus the 18-hole championship golf course that is rated in the top 10 courses in Tennessee by Golf Advisor.
Read More...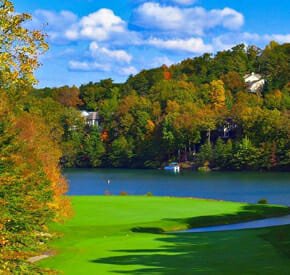 Fairfield Glade & Fairfield North - Tennessee Resort Communities
Fairfield Glade, Tennessee
If you are looking for spectacular mountain beauty...look no further than Fairfield Glade. This well appointed community is located high atop Tennessee's Cumberland Plateau at 2,000 feet elevation, which accounts for the near perfect seasonal changes with very comfortable summers and mild winters.
Read More...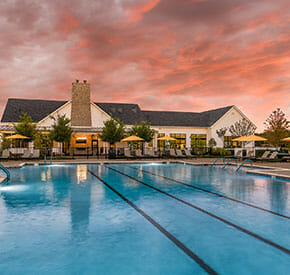 Durham Farms
Hendersonville, Tennessee
Durham Farms, located in Hendersonville just 18 miles from downtown Nashville offers a relaxed small-town Tennessee lifestyle where you feel connected to neighbors. It's a place where we emphasize authenticity and neighborhood for a true sense of place
Read More...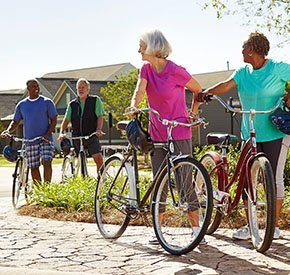 Southern Springs by Del Webb
Spring Hill, Tennessee
55+ Community Near Nashville TN is Southern Springs by Del Webb this Active Adult just South of Nashville is full of amenities and outdoor and indoor fun!
Read More...
WindRiver
Lenoir City, Tennessee
WindRiver is a stunning, lakefront and golf community located minutes outside Knoxville, Tennessee on Tellico Lake. Inside our gates, you will find world-class amenities surrounded by sparkling, fresh-water lakes...
Read More...