Recently Published in the Summer 2015 magazine.
Over 45,000 people from the ideal-LIVING database have made a move within the last three years. We'd like for you to hear from some of those who have found their ideal place and are living their ideal life.
It's not relocation, it's the right location.
Cape Charles, VA
"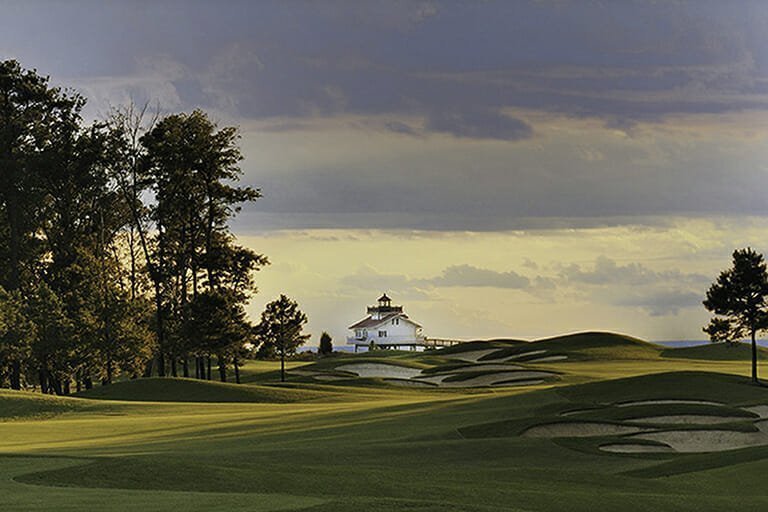 We've probably had half a dozen friends who have come here, stayed with us and just fallen in love with Bay Creek," says Cheryl, a recent property owner at the community of Bay Creek in Cape Charles, VA.
Cheryl, a pharmacist, and husband, Rob, a urologist, are full-time residents of Richmond, VA who make their way to Bay Creek often to escape the hustle and bustle of city life two or three times a month. The couple purchased their vacation home in October of last year, and has entertained a number of friends and family since.
The arrival at Bay Creek was a bit of a surprise for Rob and Cheryl, who had not really considered property for a vacation home in the state of Virginia. "We didn't look at a lot of communities in Virginia," recalls Rob. "In fact, we played with the idea of finding places a lot further than here."
They considered the coast, just not the coast within the state they resided.
"We've done a fair amount of entertaining since coming here," says Cheryl about the new place. "Friends come in a good bit and we even celebrated Christmas here last year. Everyone who has come to visit falls in love with the tranquility and the beauty of the area."
Request More Information from:
Wilmington, NC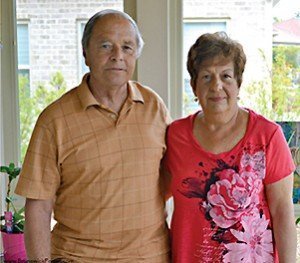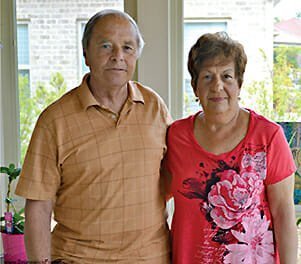 Bob and Mary Ann Meisner moved to Brunswick Forest from Bayside, NY this past fall. Prior to selecting Brunswick Forest for the location of their retirement home, the Meisners looked all over North Carolina, from Asheville to the coast. "We really liked the amenities at Brunswick Forest," says Bob. "And everyone is so friendly here."
Mary Ann, a retired secretary, and Bob, a former Verizon and FAA employee, enjoy Brunswick Forest's close-knit atmosphere and the sense of community they have with their neighbors. Bob enjoys a weekly lunch with his Villamar Men's Group, and Mary Ann looks forward to her monthly women's club meetings. "There are a ton of things to do," says Bob. "If you want to do something you can, if you don't, you can just relax and read a book."
The Meisners agree that having close access to medical care was important for them when choosing a community for relocation. With The Villages' offices for New Hanover Regional Medical Center and Wilmington Health, they can be assured that quality healthcare is just moments away from their doorstep.
The Meisners are happy with their decision to move to Brunswick Forest and are looking forward to enjoying their first summer there. "It's so peaceful here," the couple says. "Living here is like being on vacation!"
Request More Information from:
Naples, FL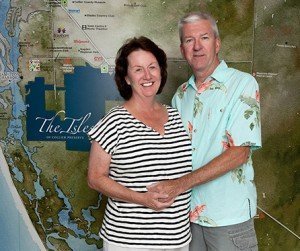 "The Isles of Collier Preserve location is wonderful.
We bike ride and kayak, and love the preserve and waterway.
The Minto homes have a happy, "on vacation" feeling.
We like the open design, the living area being extended to the outdoors,
and that the guest quarters provide a lot of privacy."
–Dottie Egan & Bernie Farley, residents
Bristow, VA
"Very knowledgeable staff. All Brookfield staff were responsive to
all of our questions and went above and beyond to exceed our expectations."
Brookfield Residential–Avendale resident
Dublin, GA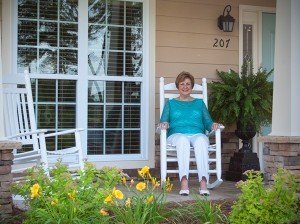 "I moved to Moore Station Village during the fall of 2014 and love, love, love my new home here! My previous house is situated on over three acres with a pond and had gotten to be way more than I wanted to maintain. Moore Station Village has ponds, a fitness center, walking trails, a swimming pool and a fabulous community center available to me. The property owners association takes care of all of the community amenities and my lawn care!
The location is great too. It's a peaceful neighborhood that's golf cart friendly, and it's in town so I'm close to work, shopping, doctors' offices, restaurants and other conveniences Dublin has to offer. I should have made the move to Moore Station Village years ago. I feel like I'm on vacation 365 days a year!"    –Helen Harper