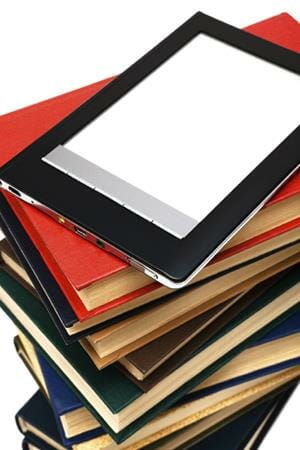 The future is now. Well, not the future that promised flying cars and jet packs. While 'the future' seems to be lagging in the flying transportation areas, it is virtually now for the written word–and the written word is now VIRTUAL.
The idea for electronic books has been around for decades, and we have been able to read the electronic word on our desktop and laptop computers for years. It has only been relatively recently that the electronic genre solely dedicated to reading has evolved.
In our attention deficit, 24-hour news cycle, smart phone, smart TV, digital on demand delivery world, one might think a device dedicated to merely reading could be an anachronism. Well, then Apple has indeed heard your cry. As a follow up to the wildly successful iPhone, Apple, the master of cool handheld, introduced the new iPad and promptly sold three million of the devices in 80 days.
Sure, it has an amazing color touch screen that can browse the web, keep up with your social networking commitments, watch video, play games, run iPad and iPhone apps, play music, but you can also read on it. In its January announcement of the iPad, Apple reintroduced the Apple bookstore, or iBooks, for purchasing books online for the iPad.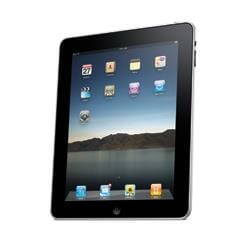 With the iPad's ability to deliver rich content such as video, audio, embedded web links and animations, newspapers such as The New York Times, The Wall Street Journal, USA Today as well as magazines such as Wired, TIME Magazine, Sports Illustrated, Popular Science and our own Ideal Living are offering iPad specific editions, which can go beyond the static words and pictures that previously could be offered by their paper-based counterparts.
In 2007 Amazon ushered in a new era when it introduced the Kindle E-book reader. While not the first reader on the market, it is probably the most well known. With the world's largest electronic bookseller backing it, the Kindle was an immediate success for Amazon, which sold out of the $399 devices within five hours of its release.
The Kindle featured a six-inch grayscale E Ink display. The display was revolutionary and made it easy to read in various lighting conditions, even bright sunlight. The E Ink, while being easy to read, was also very energy efficient, allowing the device to go four days on a single charge and to hold up to 200 books in its internal storage. It could also download new books over a wireless connection basically everywhere in about a minute.
Books on the Kindle were generally less expensive because they were free from their previous form, which required paper, ink, binding and shipping.
In 2009, the Kindle was followed up by the Kindle 2, which was thinner, faster, had more base capacity, worldwide wireless, expanded battery life and text-to-speech. So not only could you read a book on the Kindle, but the Kindle could read the same book to you.
Six months later, Amazon introduced the Kindle DX, which had an accelerometer for viewing the device in either portrait or landscape modes, a 9.7 inch screen and 3,500 book capacity. At the time of this writing, Amazon had introduced the new Kindle models with both 3G/Wi-Fi and Wi-Fi only and immediately sold out through September.
The newest edition starts at $139 for the Wi-Fi only model. It is smaller, thinner and lighter, but still maintains a six-inch display with 50 percent better contrast for better viewing in direct sunlight. The newly announced Kindle also comes with 4 GB of internal storage-double the internal storage of the previous Kindle models-a one month battery life and an internet browser.
Barnes & Noble, Amazon's brick and mortar counterpart, was not to be outdone by its on-line rival and also jumped into the E-book market with the Nook. The Nook raised the stakes with a small color touch screen located below the E Ink display as well as Wi-Fi for downloading
books and basic web browsing, touch navigation and simple games such as chess and Sudoku.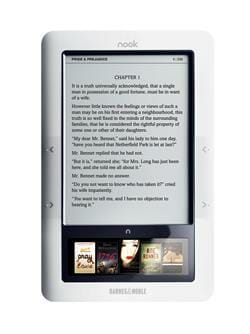 Barnes & Nobles offers a large library of free books, allows users to share books and allows you to sample books for free in their stores. With the Nook's built-in MP3 player, it would seem to be the perfect companion for enjoying a rainy afternoon of free reading to your own soundtrack.
But books are not the only thing you can read on these devices. Newspapers, magazines and periodicals such as the USA Today, The New York Times, The Washington Post, Chicago Tribune, Los Angeles Times, TIME Magazine, Newsweek and many others are available by subscription for the Kindle and the Nook.
Apple is not likely going to rest on its laurels, and neither will its competition. Amazon and Barnes & Noble have already begun dropping the prices on their E-book readers. SmartPad format devices from many manufacturers running Google's Android operating system are due to hit the market in the near future. Features such as Adobe Flash support, true HD video, the ability to run multiple applications simultaneously, built-in video conferencing, video as well as still cameras and yes, even plain old cellular phone capabilities are in the cards for the near future.
As of June, Apple had announced that iBook users had downloaded more than five million books. Amazon announced just the other day that sales of electronic versions of books have overtaken its sales of traditional books.
So it is probably safe to say that print, as we know it, will probably never be the same and will be converged with all the video and audio information the digital world has to offer. Who knows what great feature or app is coming next. The future of print is now.