COME SEE THE NEW MODEL HOME GALLERY AT TRILOGY AT THE VINEYARDS!
Trilogy® at The Vineyards' new Collection has finally arrived, and the excitement showed at our incredible Grand Opening event on July 18th, when more than 4,000 guests came to see the beautiful new Model Home Gallery!
With features like chef-designed kitchens and the ability to choose the personalized floorplan for your lifestyle with Shea3D™, you can find the perfect home for you with these revolutionary new plans!
Not only are the home designs fresh, innovative, and thoughtfully designed, they are also energy efficient, with SheaSolar™ included!
JOIN US AUGUST 15TH FOR A CAR SHOW EVENT!
Mark your calendar to join us at Trilogy® at The Vineyards on Saturday, August 15th for a Car Show unlike any other!
From 1:00pm to 5:00pm, we'll have dozens of beautiful cars, unique golf carts, and even an airplane for you to come check out at our new Model Home Gallery!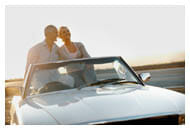 Along with the hot rods and marvelous machines, we'll have old fashioned root beer floats for your enjoyment in the Model Gallery Cafe, and local favorite band Vocal-Ease and the Boogie Man will rock your favorite 50's music live on the event lawn!
We'll see you on August 15th at Trilogy at The Vineyards!
TRILOGY® AT THE VINEYARDS CONCERT SERIES
We're ready to take advantage of the beautiful summer evening temperatures with a fun outdoor concert at Trilogy® at The Vineyards!
Join us on Saturday, August 22nd when we'll host Pride and Joy, live at Club Los Meganos from 8:00pm to 10:00pm. This group is the pride of the Bay Area and a joy to anyone who loves to dance! Pride and Joy plays some of the most timeless pop/soul music of our time, with an exciting and entertaining live show.
The cost is $10 per person, all guests must be aged 21+, and RSVP is required to 925.809.7200. We ask that you RSVP by August 15th so we can be prepared for hosting the party!
This is a great opportunity for you to sample The Good Life at Trilogy and to mingle with some of your future neighbors!
Be sure to also save the date for an upcoming concert at Trilogy on Saturday, September 26th with the Sun Kings!
Request More Information from: