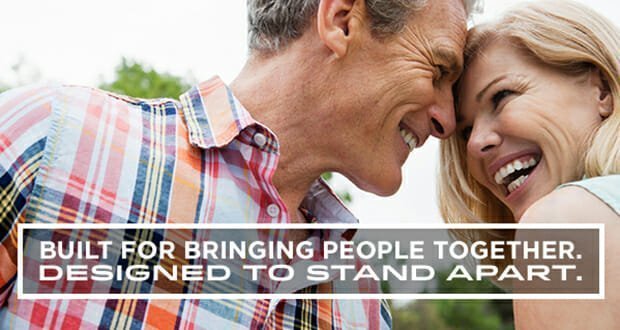 EXCITING PROGRESS ON THE NEW CLUB AT TRILOGY®!
The excitement is building as our Members and guests see the great progress being made on the beautiful new Club at Trilogy®! Come visit and stand on the viewing pad to see the Club site in development.
This exquisite and amenity-rich Club will be the heart and social hub of the community. Watch your inbox for more updates, and contact your Community Representative with any questions you may have about The Polo Club!
FREE GOLF MEMBERSHIP WITH NEW HOME PURCHASE A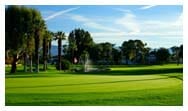 T TRILOGY® AT THE POLO CLUB!
Love to golf? We currently have four Full Equity Memberships at Bermuda Dunes Country Club available to the next four new home purchasers at Trilogy® at The Polo Club! You'll enjoy an Equity Membership with the initiation fee and first two months of dues waived (up to a $10,000 value).
Contact your Community Representative for details, and don't wait – these four memberships will go quickly!
ASK ABOUT OUR SUMMER SALES PROMOTIONS!
Trilogy® at The Polo Club has some fantastic summer sales promotions currently in effect! Start living The Good Life now, and enjoy great savings! Contact your Community Representative to find out more about the special offers we have available right now.
SUNDAY FUNDAY ALL SUMMER!
Make plans to join us every Sunday during the summer, as we host a gathering for our homeowners and guests from Noon to 2:00pm at the Trilogy® Tour Center. Come and meet your future neighbors while cooling down with some delicious ice cream!
Don't miss our next gathering! Contact your Community Representative for more information, and we'll see you this Sunday at Trilogy!
A NEW "TASTE THE GOOD LIFE" OFFERING!
Trilogy® at The Polo Club's "Taste The Good Life" Try-Before-You-Buy program was created for those interested in purchasing a new home at our beautiful resort community. We want you to experience the lifestyle at Trilogy to see for yourself how exceptional home ownership here can be!
We're excited to announce that we have a new offering for our "Taste The Good Life" program, and we've sweetened the deal for those enjoying their second stay with us! Ask your Community Representative about our Returning Guests VIP Package!
Don't miss out – stays are scheduled for interested buyers on a first come, first served basis.
Call 800.685.6494 to book your stay now!
Request More Information from: