Tennessee Lake Living
Crystal clear water and miles of shoreline at some of the finest lakes in the nation attract many people looking for retirement destinations at or near the water's edge. Tennessee lake living offers tranquility, a relaxing environment and innumerable outdoor recreational activities.
Tennessee boasts over 250 lakes and reservoirs, most of which were man-made. Nestled in the Smoky Mountain foothills of Tennessee, Lake Tellico, created by the Tennessee Valley Authority (TVA) in the 1970s, is just a short drive from Knoxville. The Tellico Dam created a navigable water system connected by canals that enables long boating trips and accessibility to 21 states.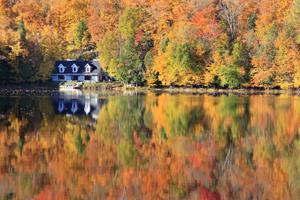 Tennessee's Watts Bar Lake was formed by the TVA-built dam in 1939. The lake covers more than 39,000 acres and has 771 miles of shoreline. According to Lynn and Lloyd Sparks of Dalton, GA, who built a second home in Lakefront Estates on Watts Bar Lake, "What's really unique about Watts Bar is that there about 64 miles in between dams. It's a deep lake, and you always have navigable water. You can take the boat through the river to Chattanooga or to Knoxville and dock your boat right at a restaurant. Watts Bar Lake is such a big lake that, even on the holidays, it's not crowded.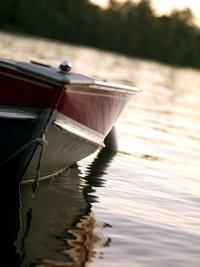 "We will eventually retire to Lakefront Estates. Here we are at retirement age, and it's an investment for us to take out of our retirement to build a home here. We want to make sure it is protected not only for us, but for our children and grandchildren as well, and that is what you have here at Lakefront Estates."
Ramay Winchester of Retire Tennessee says, "The number one reason people relocate to Tennessee is that property taxes are significantly lower than other states." Tennessee has no state property tax. Property taxes are locally determined and collected. There are no state personal income taxes in Tennessee either, and the average cost of living is 10 percent lower than the national average, including low utility costs.
Winchester indicated that the mild four-season climate draws a significant number of retirees. Cool mountain breezes as well as verdant valleys and lakes attract a great number of "half-backs," those who moved further south, but decided they wanted to move halfway back to their original home. In addition, many from the Northeast and Midwest have made Tennessee their new home to escape harsh winters and find a milder climate.
---
Your Information Request for your selected properties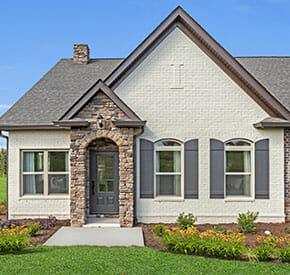 The Cottages at Brow Wood
Lookout Mountain, Tennessee
If you're looking for scenic mountain views with the convenience of city life, look no further than Lookout Mountain, GA right across the TN line where Goodall Homes is now building at The Cottages at Brow Wood. Just 20 minutes from Chattanooga, TN, this one-level living, maintenance-free community features four floor plans from our Courtyard Cottage Collection.
Read More...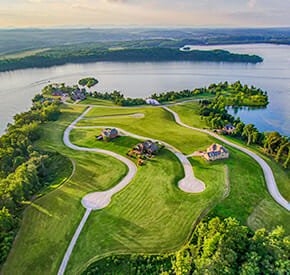 WindRiver
Lenoir City, Tennessee
WindRiver on Tellico Lake in Lenoir City, Tennessee is a gated lakefront and golf course community with a private harbor and marina and featuring acre-plus waterfront properties, custom homes, and golf villas.
Read More...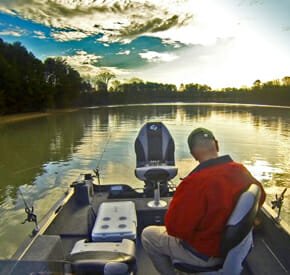 Retire Tennessee Program Communities - TN Gated Communities
Nashville, Tennessee
Tennessee's rolling hills and invigorating mountains invite you to tune up your bicycle, dust off your golf clubs and take a deep breath. The most active years of your life await. Their beautiful climate and stunning scenery set the perfect state for chasing your passions. So come on outside and stretch your legs. Tennessee's got plenty of room to roam.
Read More...
WindRiver Ideal Home
Lenoir City, Tennessee
WindRiver on Tellico Lake offers the best of life in East Tennessee. In the foothills of the Great Smoky Mountains come see WindRiver Ideal Home this Fall!
Read More...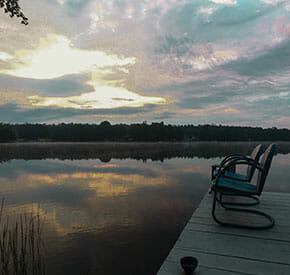 Lake Tansi Village Resort
Crossville, Tennessee
Lake Tansi Village is home to around 4,000 residents. Lake Tansi is the largest man-made lake on the beautiful Cumberland Plateau and residents enjoy fishing, swimming, waterskiing, plus the 18-hole championship golf course that is rated in the top 10 courses in Tennessee by Golf Advisor.
Read More...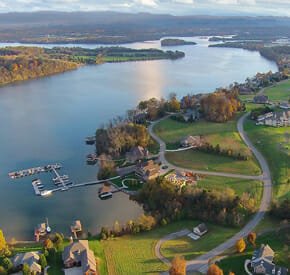 Rarity Bay
Vonore, Tennessee
Rarity Bay on Tellico Lake is an award-winning gated lakefront community that combines waterfront living with mountain views and amenities that include a country club, championship golf course, tennis and pickleball facilities, swimming pool, community docks, horseback riding, hiking trails, and more. Come be a part of it and make the majestic Smoky Mountains and serene, clear waters of Tellico Lake the backdrop for your vacation home, second residence or forever home.
Read More...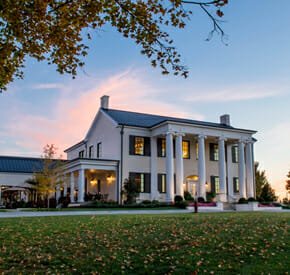 Revery Point Condominiums
Gallatin, Tennessee
Water's Edge luxury lakefront condominiums are Foxland Harbor's premier lifestyle location situated on a bluff overlooking Old Hickory Lake. Be one of the select few to enjoy lakefront condo living in a Country Club environment with golf, dining, lakefront swimming pool, wellness center and more just outside your front door
Read More...
The Landings on Kentucky Lake
Clifton, Tennessee
This is a phenomenal price for property on one of the most significant lakes in Tennessee (Kentucky Lake/Tennessee River). The property located on gorgeous stretch of the lake with nice homes and expansive water. Boat and RV storage are included in the price. You won't find a better buying opportunity.
Read More...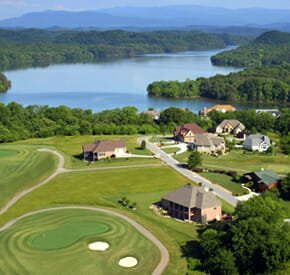 Tellico Village - Tennessee Retirement Communities
Loudon, Tennessee
Tellico Village is a lakeshore community in east Tennessee that offers a unique combination of natural beauty, mild four-season climate, outstanding recreational facilities and close proximity to Knoxville and the Smoky Mountains.
Read More...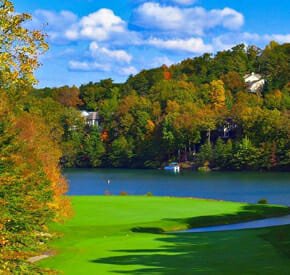 Fairfield Glade & Fairfield North - Tennessee Resort Communities
Fairfield Glade, Tennessee
If you are looking for spectacular mountain beauty...look no further than Fairfield Glade. This well appointed community is located high atop Tennessee's Cumberland Plateau at 2,000 feet elevation, which accounts for the near perfect seasonal changes with very comfortable summers and mild winters.
Read More...