Tennessee Tax-Friendly State – Find TN Communities
Lower your taxes. Tennessee has no income tax. Social Security benefits are not taxed at the state level. Low property tax.
One of the biggest benefits of moving south is lower taxes. If you live in NJ, CT, NY or metro DC, you're well aware of the burden of paying high property taxes. It's possible to save thousands of dollars a year by moving to lower-tax states such as Tennessee, Florida, South Carolina and North Carolina. "When people are considering a retirement relocation destination, I think most of them focus too much on income taxes," says Robert Barbetti, senior manager of JP Morgan Private Bank's Advice Lab. "I think they should definitely look at the property-tax situation. While many states might exclude some or your entire pension from income taxes, property taxes go on –and often—year after year." By moving south, you can cut your property tax payment in half or even more! If weather and traffic aren't motivation enough to move, think about the savings from taxes!
Tennessee Case Study
Let's say you live in Suffolk County on Long Island. You have lived in your home for 15 years. At the time, you purchased your home with a $225,000, 30-year mortgage for about $1500/mo in principal and interest. Today, you only owe $170,000 and your home is now worth $546,000. And your property taxes are over $7,000 per year and climbing annually. Now you have approximately $376,000 in equity. You could purchase a new home in the South and have money left over! The median home sale value in Tennessee is $181,331 according to USA Today. If you moved here, you could purchase a home with cash and still have almost $200,000 left over. Your taxes could be as low as $981 per year while reducing your cost of living. By moving, you could have little or no mortgage and reduce your tax burden. You can escape the brutal winter while drastically improving your quality of life.
Request information for as many of these tax friendly Tennessee communities as you'd like! There is no limit.
WindRiver
Lenoir City, Tennessee
WindRiver is a stunning, lakefront and golf community located minutes outside Knoxville, Tennessee on Tellico Lake. Inside our gates, you will find world-class amenities surrounded by sparkling, fresh-water lakes...
Read More...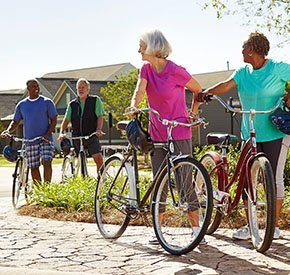 Southern Springs by Del Webb
Spring Hill, Tennessee
55+ Community Near Nashville TN is Southern Springs by Del Webb this Active Adult just South of Nashville is full of amenities and outdoor and indoor fun!
Read More...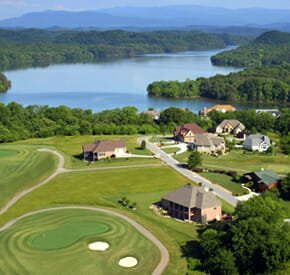 Tellico Village - Tennessee Retirement Communities
Loudon, Tennessee
Tellico Village is a lakeshore community in east Tennessee that offers a unique combination of natural beauty, mild four-season climate, outstanding recreational facilities and close proximity to Knoxville and the Smoky Mountains.
Read More...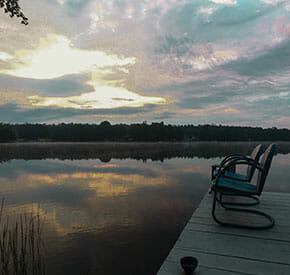 Lake Tansi Village Resort
Crossville, Tennessee
Lake Tansi Village is home to around 4,000 residents. Lake Tansi is the largest man-made lake on the beautiful Cumberland Plateau and residents enjoy fishing, swimming, waterskiing, plus the 18-hole championship golf course that is rated in the top 10 courses in Tennessee by Golf Advisor.
Read More...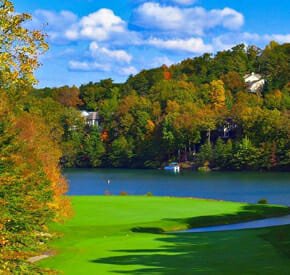 Fairfield Glade & Fairfield North - Tennessee Resort Communities
Fairfield Glade, Tennessee
If you are looking for spectacular mountain beauty...look no further than Fairfield Glade. This well appointed community is located high atop Tennessee's Cumberland Plateau at 2,000 feet elevation, which accounts for the near perfect seasonal changes with very comfortable summers and mild winters.
Read More...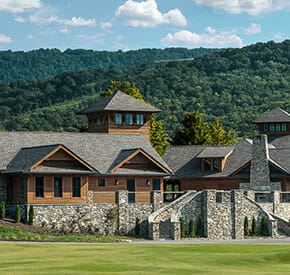 Black Creek Chattanooga
Chattanooga, Tennessee
At Black Creek, we are building a community that embraces all that has been forgotten about what defines a life well-lived. Imagine access to 1000s of acres of protected land just footsteps from your door while living just 10 minutes from downtown Chattanooga, where shopping, dining, entertainment as well as top hospitals are quickly within reach.
Read More...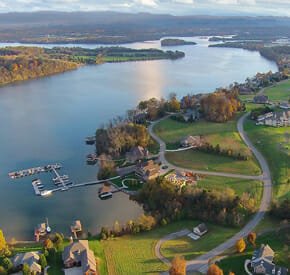 Rarity Bay
Vonore, Tennessee
Rarity Bay on Tellico Lake is an award-winning gated lakefront community that combines waterfront living with mountain views and amenities that include a country club, championship golf course, tennis and pickleball facilities, swimming pool, community docks, horseback riding, hiking trails, and more. Come be a part of it and make the majestic Smoky Mountains and serene, clear waters of Tellico Lake the backdrop for your vacation home, second residence or forever home.
Read More...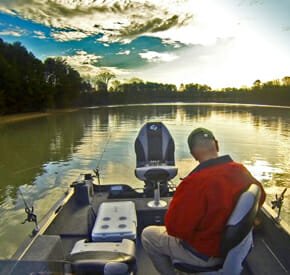 Retire Tennessee Program Communities - TN Gated Communities
Nashville, Tennessee
Tennessee's rolling hills and invigorating mountains invite you to tune up your bicycle, dust off your golf clubs and take a deep breath. The most active years of your life await. Their beautiful climate and stunning scenery set the perfect state for chasing your passions. So come on outside and stretch your legs. Tennessee's got plenty of room to roam.
Read More...
Jasper Highlands - Tennessee Gated Communities
Kimball, Tennessee
Welcome to Jasper Highlands, a unique residential mountain community, nestled along the bluffs of Jasper Mountain in Tennessee. This remarkable piece of residential real estate is positioned above the clouds with majestic views of Lake Nickajack and the Tennessee River Valley, with property taxes starting at $162.10 a year!.
Read More...
Your Information Request for your selected properties
All Tax-Friendly Cities on ideal-LIVING.com: