A Taste of Brazil: International Dining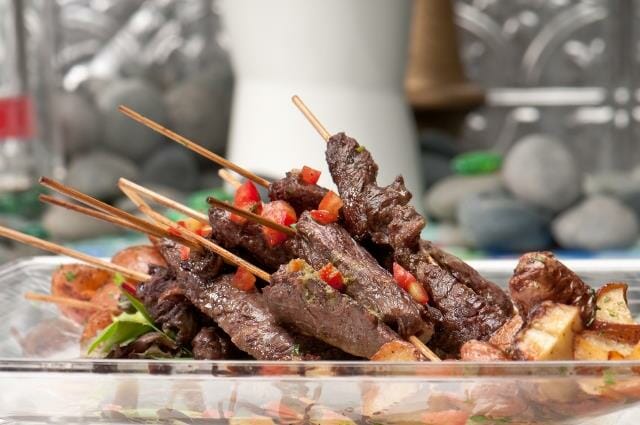 Most people enjoy trying new food, especially when it's international cuisine. Food is a way to get a peak into a country's culture, and a way to bring people together. We already know that Brazil has a sports scene worth getting involved–and their food is just as enticing. With dishes like Feijoada (considered the the national dish of Brazil) and Churrasco, it'll be hard to keep your taste buds from getting excited. And even if you can't actually eat Brazilian food in Brazil, a Brazilian Steakhouse near you can give you an experience you won't forget.
The first and only Brazilian Steakhouse I have ever eaten in has since closed down. This is perhaps one of the saddest things that has happened in the town of Wilmington, North Carolina—as eating at the Brazilian Steakhouse was one of the most fabulous dining experiences I have ever had, as well as the only time I have ever been so full that I closed my eyes and wished for a second stomach, all done in effort to not stop eating.
I was an intern with an Arts Council at the time, and the "big bosses" were taking us out to dinner. We were told to dress nicely and come hungry. I did both of these things in preparation, red lipstick included. We walked through the doors and immediately soaked up the atmosphere. The dark lighting. The deep brown oak. And of course, the vibrant, throbbing, Brazilian music which made even the most shy of us want to dance in circles. I looked over at my friend in a turtleneck style dress and neatly combed hair, who was bobbing with the music. One of the waiters winked our way and we could do nothing but giggle and blush the whole way over to the table.
In a Brazilian Steakhouse, we were told, there are two colors that are important. Red and green. At our tables, these colors would signify how much food we could possibly fit into our bodies. Green meant: we're good to go! Keep bringing out the food! Red meant: Please, please no more food. We determined to keep it on green as long as humanly possible.
We started strong.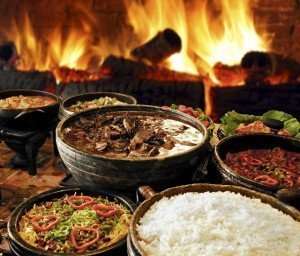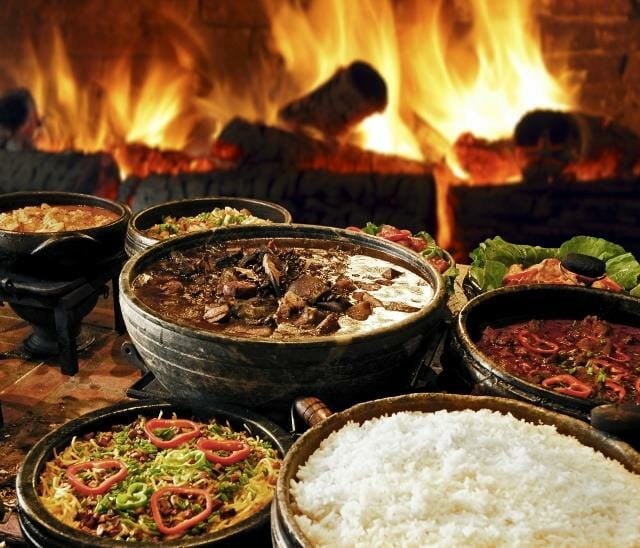 The waiters brought out plates and plates of foods. I grew a quick addiction to the pineapple and steak kabobs, eating three or four before moving onto the next dish. Chicken with okra tied in the Brazilian flair with southern charm, we gathered handfuls of this. The spices were strange, but powerful. It took a moment to adjust but after that moment, we ate as if we'd never known food before the Brazilian Steakhouse. I ate rice with mangoes, fried black eyed peas, cornbread with fennel, pastries filled with beef and mozzarella, cheese puffed breads, and tiny shrimp with green bell peppers.
No one was ready to put the card on red.
We were captivated by the strange tastes, the way that Brazilian food tasted somehow foreign and still completely familiar. The way that meat and fruits were mixed in a way we'd never have come up with alone. The waiters explained that what we were sampling was from each different part of Brazil, and how each region had tastes as different as our dialects. We were captivated, alive, and full.
We finally, regretfully, were forced to flip our card away from green by our own human limitations. We were in that terrible, lonely place in between wanting and being aware that we could physically not have any more of the exotic foods.
We went home with jokes of needing to be rolled through our front doors. It was one of the most interesting, delicious nights I have ever had—all thanks to the bizarre, beautiful world of Brazilian food.
---
Your Information Request for your selected properties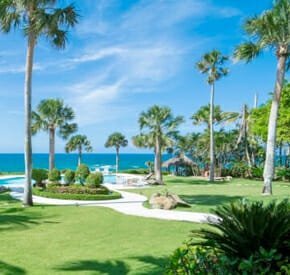 Sea Horse Ranch
Sosua, Puerto Plata, Dominican Republic
Sea Horse Ranch is a luxury, oceanfront resort with private villas for rent and for sale. Located in Cabarete-Sosua on the north coast of the Dominican Republic, Sea Horse Ranch is a 20-minute drive from the international airport of Puerto Plata.
Read More...
Lucero Golf & Country Club
Chiriqui, Panama
Also known as a Paradise in the Sky, Lucero is the perfect property to retire and to find a second home. You can choose from our Duplex Villas, our Townhome, our a condo, each of them will be designed by paying attention to detail and according to your preferences. With us you will find a place to disconnect from the world and get lost in nature.
Read More...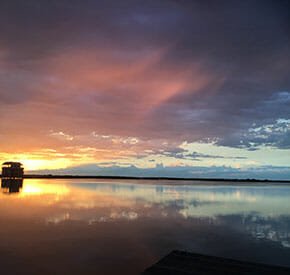 Compass Premier Realty Ambergris Caye
San Pedro, Belize
Excellent retiree program - buyers are eligible for tax benefits, including exemptions on retirement income. Ambergris Caye is the number 1 tourist and retirement destination in Belize and one of the top retirement destinations in all of the Caribbean and Central America . We have seen a constant increase in tourism to the country.
Read More...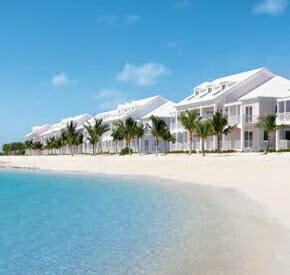 Palm Cay / One Marina - Homes in the Bahamas
Nassau, Bahamas
Palm Cay
is a unique oceanfront gated community, set within 70 acres, which successfully blends the exclusivity of a magnificent 200+ berth marina with panoramic waterfront and glorious beaches, to offer an idyllic and affordable lifestyle-unsurpassed even by Bahamian standards.
Read More...
Montejo Plaza
Merida, Yucatan, Mexico
Montejo Plaza is located in Merida, the safest city in Mexico, Its surrounded by lush vegetation, cenotes, and first-world facilities and attractions nearby.
Read More...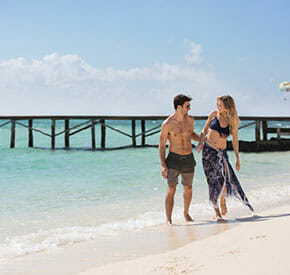 The Fives Hotel & Private Residences
Playa del Carmen, Quintana Roo, Mexico
The Fives Hotel & Private Residences is comprised of residences, suites and penthouses surrounded by numerous pools, a protected natural area with a cenote, a tennis court, restaurants, a spa, a beach club, a kids club, and other installations. Experience Playa del Carmen's exclusivity enjoy the amazing beaches of the Riviera Maya!
Read More...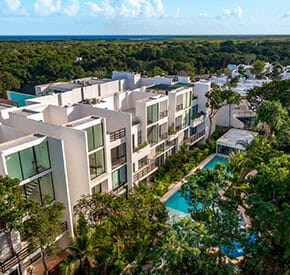 Anah Tulum Bahia Principe Resort Community
Akumal, Quintana Roo, Mexico
Anah Tulum Bahia Principe is a beautiful resort-style gated community sitting on 4.94 acres of Mayan jungle. It is an oasis where you can enjoy the Resort Living at its best since it is located within the Bahia Principe Hotel & Residential Complex. It offers exclusivity and security in a luxurious and elegant atmosphere.
Read More...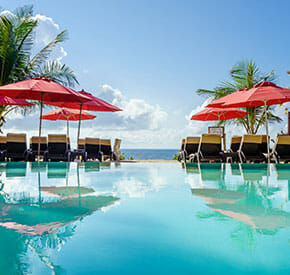 TAO Mexico
Akumal, Q.R., Mexico
TAO Mexico is one of the premier developers of real estate in the Riviera Maya, with more than 15 residential communities located in Tulum, Playa del Carmen, Akumal, and more. TAO embodies a philosophy of love and care in every community.
Read More...
Arenal Hills — Gated Mountain Community Costa Rica
Tres Esquinas, Provincia de Alajuela, Los Angeles, San Ramon, Costa Rica
Arenal Hills is nestled in a valley surrounded by the rain forest and rivers. Homes are designed to showcase the panoramic views and forested setting surrounding Arenal Hills. Enjoy International Living at its finest!
Read More...
Search for International By State: