Spring at the Biltmore
Click here to view this article in the digital publication…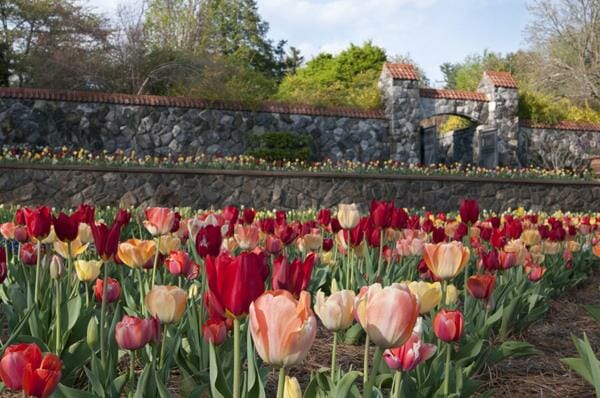 It starts with the bright golden yellow of daffodils and forsythia emerging in the gardens, coinciding with an opulent display of potted tropical plants and lavish flowers inside Biltmore House.
If you're a lover of gardens and flowers, or if you've ever wanted to visit Asheville's historic Biltmore Estate, then this Spring will be the perfect time for your first visit to one of North Carolina's most beautiful historic places. The estate was designed to be the home of the famous Vanderbilt family, who hired landscape architect Frederick Olmsted to create the grounds and gardens. Olmsted is the man (some say genius) who designed Central Park in New York.
Today, more than a century later, the gardens are tended by trained horticultural experts to maintain Olmsted's original vision. Best of all, you won't have to choose between the main house and the gardens on your visit, as the gardens are accessible at no charge with your paid admission to the estate.
With so many garden opportunities at the Biltmore Estate, you could easily stroll for hours without seeing every bloom! If you were to set foot on every part of the grounds, you would notice that the gardens are very formal near the main house but become more natural and wild as you move toward the perimeters of the estate. Olmsted's intention was for the more informal outer gardens to blend well with the surrounding landscape.
Biltmore's annual Festival of Flowers begins on the official first day of spring. This two-month-long event will feature presentations by horticulturists, free Conservatory seminars, daily live music, and special seasonal menus at Biltmore's restaurants. One of the highlights of the Festival of Flowers is the ability to see close to 75,000 individual tulips! The peak time to visit for viewing tulips is the middle of April.
Not a tulip fan? Don't worry—there's something for every plant lover at Biltmore. April is the best month for enjoying magnolia, forsythia, spirea, dogwoods, and redbuds, while May visitors can view pansies, snapdragons, poppies, and azaleas. The glass-roofed Conservatory, designed by Richard Moss Hunt under the direction of the Vanderbilts, continues to house exotic plants such as ferns, orchids, and palms. It also provides the plants and flowers being used for display inside the main house, as it did when the Vanderbilts were living on the estate.
Fans of azaleas won't want to miss the huge Azalea Garden, which offers 15 acres of native azaleas—one of America's largest collections of azalea species. It was originally curated by horticulturist Chauncey Beadle in 1890. The Azalea Garden Path is a 1/3 mile walk, beginning at the Conservatory and winding down to the Bass Pond. Other walking paths and trails are available, including the Rhododendron Loop, which is only 1/8 mile long. In all, the garden paths offer 2.5 total miles of strolls through landscaped gardens.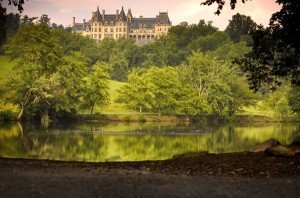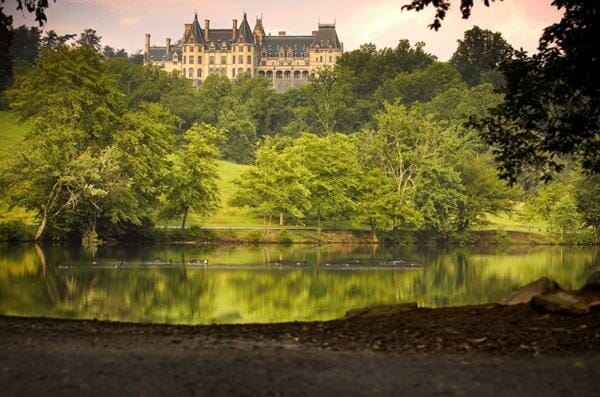 The Spring Garden features shrubs that bloom in the springtime, including spirea, mock orange, forsythia, and deutzia. This garden is nestled within a grove of hemlock and white pine trees.
At the Walled Garden, you can walk through two long arbors entwined with dangling blooms from a variety of flowering vines. The arbors are flanked on either side by a formal patterned garden featuring hyacinths, chrysanthemums, daffodils, and a selection of perennial flowering plants.
The Butterfly Garden is another wonderful attraction, with bushes and flowers designed to attract winged creatures. A walking path and benches allow visitors to enjoy this garden at their own pace.
The Shrub Garden offers a personal view of 500 different types of shrubs, trees, and plants. Many of the species featured here were very popular in the early part of the 20th century.
For those who enjoy more structured outdoor landscapes, the Italian Garden has classical statuary among formal water features. Lilypads and koi are among the visual delights in this garden.
Love roses? On May 23, visitors can watch as international judges decide which flowers in the Historic Rose Garden are the highest quality specimens. This garden features more than 250 varieties of roses.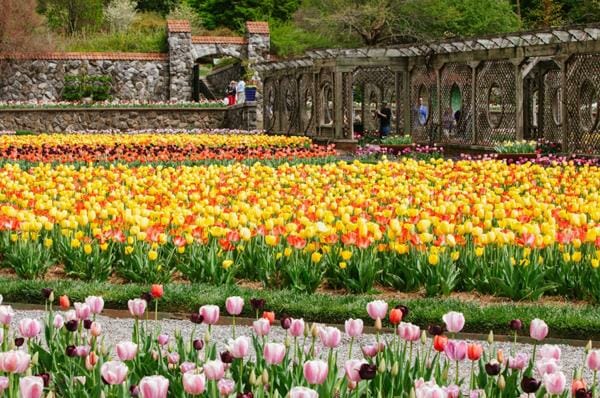 No garden lover could pass up the opportunity to visit Antler Hill Village, which features 15 acres of exquisite container gardens, perennials, and historic trees. While you're there, enjoy the exhibition in the Biltmore Legacy building where you can get an intimate glimpse at the family life and adventures of the Vanderbilt family. Highlights on display include an early model Harley-Davidson motorcycle, numerous tiny jade sculptures collected by a family member, information about the Vanderbilts' connection with the ill-fated Titanic voyage, and a turn-of-the-century golf ball recently discovered on the grounds.
If you're bringing the grandchildren along, you may want to time your arrival for April 20, when the Easter Bunny will appear on the front lawn of the estate. Three different Easter egg hunts will take place, in addition to storytelling, magic shows, crafts, and other entertainment for children.
Make this spring special with a visit to the Biltmore Estate and gardens! I-L
---
Your Information Request for your selected properties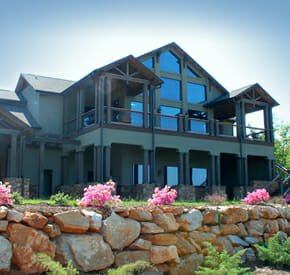 Vista at Bill's Mountain - North Carolina Gated Community
Lake Lure, North Carolina
Perfectly shaped since the beginning of time, Bill's Mountain is your chance to experience the picturesque town of Lake Lure. Every contour...every pristine ridge of this Lake Lure property offers incomparable views Western North Carolina. Set just five minutes from Lake Lure's crystal blue waters in Rutherford County, Bill's Mountain's 800 spectacular acres invites you to reconnect with family and friends, nature and the spirit within you.
Read More...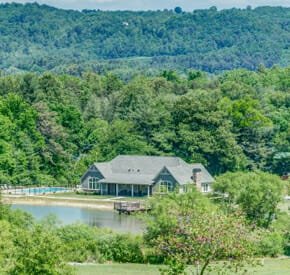 Vista at Blacksmith Run
Hendersonville, North Carolina
Nestled between Historic Hendersonville and Lake Lure's picturesque coves is Vista at Blacksmith Run-an exclusive Western North Carolina mountain property designed for residential development. Blacksmith Run's secluded mountain lifestyle and four season climate turns an ordinary day into an unforgettable experience. With convenient access to all of Western North Carolina's treasures, this quiet mountain gated community was developed for those who appreciate the best that life has to offer.
Read More...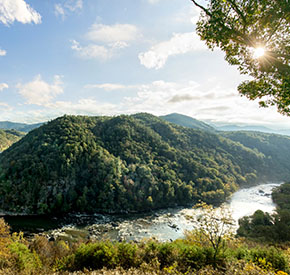 French Broad Crossing
Marshall, North Carolina
Just a short 30-minute drive from Asheville, French Broad Crossing is located in Marshall, NC, a charming mountain town that parallels the ancient French Broad River. We are one of only a few mountain communities that offers fiber optic connectivity so that our residents can enjoy the modern-day conveniences that they are accustomed to. Outside our gates lies a world of recreation and entertainment. Hot Springs, Weaverville, and the Blue Ridge Parkway, are just some of the nearby destinations that homeowners will enjoy.
Read More...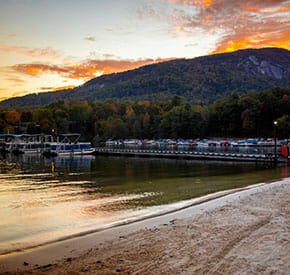 Rumbling Bald on Lake Lure
Lake Lure, North Carolina
Welcome to Rumbling Bald, Lake Lure's idyllic retreat for outdoor exploration and relaxation. Our home here in the mountains is built for tranquility and adventure for every age. The natural gifts surrounding us are our greatest asset, offering a canvas to create memories, unwind, and reconnect.
Read More...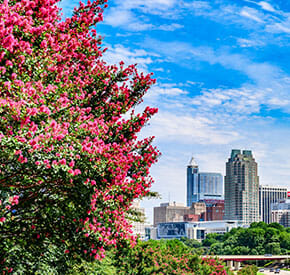 Retire NC
Cary, North Carolina
From four distinct seasons to its geographic diversity and welcoming communities, North Carolina draws those seeking retirement options that feed the senses and the soul. Retiring to North Carolina is like coming home...
Read More...