Venture Out & Explore The Southwest Coast of Florida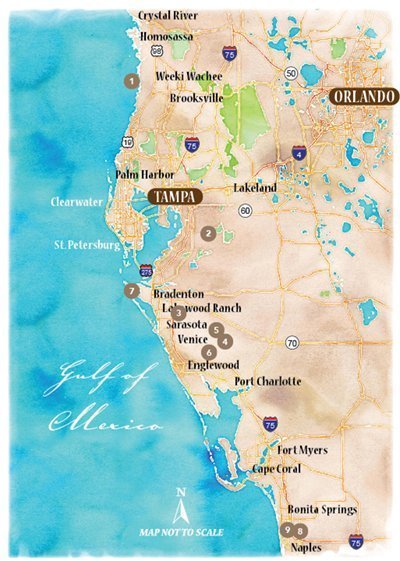 For those seeking a more peaceful Sunshine State setting, you simply have to visit the opposite coastline to Southwest Florida, starting with the surrounding Tampa Bay area and all points south. Indeed, if southeastern cities like Boca Raton and Fort Lauderdale represent the ostentatious side of life, Sarasota and Naples on Florida's southwest coast are the antithesis.
In other words, this part of this paradise is a lot more laid-back and understated. In many respects, it's a direct reflection of the millions of modest Midwesterners who traditionally make the migratory pattern south to Florida along I-75. So sit back and enjoy a truly relaxing ride along the Gulf of Mexico through Florida's 'quiet side.
---
Choose communities that you are interested in visiting:
Your Information Request for your selected properties