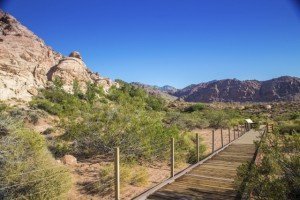 When you think Las Vegas, the excitement of The Strip, casinos and lights probably come to mind. Shea Homes at Aridente can deliver that excitement to you in just minutes. But this community can also give you the tranquility of being surrounded by mountains and desert (Mojave Desert, to be exact), Ardiente located in the quiet corner of the Las Vegas Valley. It's also a community that was built to include everything you could ask for.
Shea Homes at Ardiente is built to bring people together, with an abundance of events and activities to keep you active and social. Located in the heart of this Nevada community is the Ardiente Club, a 20,000 square foot clubhouse full of amenities. From dance classes and exercise classes, a game room, billiards, resort pool and spa, an outdoor trail course with twenty-four fitness stations and seven parks, and much more. It's an amazing spot to meet new friends and learn new things.
If you wish to venture outside the gates of Ardiente, you can hike in the peaceful quiet of Nevada at Red Rock Canyon; hit the beaches in Los Angeles, enjoy a boat ride on Lake Mead, or take on an outdoor adventure in southern Utah. The options to get out and explore the area around the community are almost endless.
When it comes time to go home, Ardiente offers three home collections: Riviera Collection, Monte Carlo Collection, and Portofino Collection. Quick, move-in ready homes are also available. No matter which home option you decide to make your own, you'll be living in luxury. The amenities are nothing short of what people have come to expect from Shea Homes, and the location is perfect mixture of mountain and desert, tranquility and bustling city. Your home here is as relaxing as it gets, but with the excitement of the ever-thrilling Las Vegas party nearby. At Shea Homes at Ardiente, you may have stumbled upon paradise.
Request More Information from: