Sedona Verde Valley
A bronze hawk perches on the dining terrace rail at Sedona's Enchantment Resort and Spa. His ruffled feathers, modeled mid-flight by the sculptor, simultaneously reflect the wildness and the serenity of his surroundings. Beyond the hawk, giant red rocks rise toward the sky, many affectionately named by local residents. These rocks are the signature of Sedona and the many communities that stretch for miles around it.
While there are hundreds of sites worthy of exploration, the perfect itinerary for a one- to two-week trip throughout the Sedona Verde Valley includes the historic towns of Jerome, Camp Verde, Sedona, Flagstaff, Williams and of course, the Grand Canyon.
The Sedona Verde Valley
"Verde" means "green" in Spanish, and it's an apt name for this oasis between the Black Mountains and the Mogollan Rim of the Colorado Plateau. An hour and a half from Phoenix, the winding Verde River, verdant land and incredible topography provide a stunning counterpoint to the red rocks of Sedona and the aridity of the surrounding desert. Visitors to the Valley may feel as if they've entered another world entirely: temperatures can be as much as 25 degrees cooler than they are in Phoenix, and the river is the perfect place for swimming, fishing and kayaking. This alluring bit of paradise is home to several communities, including Jerome, Camp Verde, Page Springs, Cottonwood and the most famous, Sedona.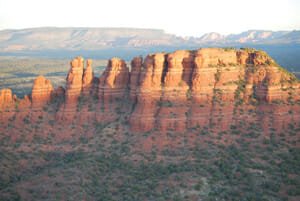 Sedona: 'The Most Beautiful Place in America'
In 2003, USA Weekend hailed Sedona as the most beautiful place in America. The area's history is steeped in the exploration of the American West, but in recent years, the scenery is what's lured artists and craftsmen-its towering red rocks, breathtaking Oak Creek Canyon and ancient, 1.8 million-acre Coconino National Forest. Today, the region attracts art lovers, hikers, bird watchers, rafters, mountain bikers and New Age spiritualists. The fine arts are so entrenched here that in 2008, American Style named Sedona third in its top 25 small city arts destinations (behind Santa Fe and Asheville). Still, make no mistake-the city is as much a haven for outdoor adventurers, spa-goers, history enthusiasts and spiritual folks as it is for artists.
The Palatki Ruins: A Priceless Bit of History
Sinagua Indians are believed to have inhabited several sites among the red rocks, including the Palatki Ruins, a name bestowed by Dr. Jesse Fewkes of the Smithsonian Institute when he reported the site in 1895. The dwellings, which are easily accessible by footpath, are believed to have been occupied from 650 to 1300 CE. Hundreds of pictographs are visible on what would have been living space walls. To visit on your own, a Red Rock Parking Pass is required. Tours with interpretive guides are available from Pink Jeep Tours and others.
Palatki is just down the road from Enchantment Resort, which provides a restful alternative to staying in the hustle and bustle of downtown Sedona (pop. 11,500). The property has a dozen or so hiking trails along with tennis, biking, croquet and other activities-not to mention the fabulous Mii Amo destination spa-in a setting crafted to look as if the resort's adobe-style buildings are growing out of the red rock.
An Adventure to Visit… A Pleasure to Call Home
Throughout Sedona's residential communities, adobe is the predominant style-whether it's the single-wide trailers at Sedona Pines timeshare resort or the 15,000-square-foot custom homes of the Estates at North Slopes. Sedona's extensive cultural calendar, natural beauty and mild climate have contributed to its appeal as a second home and retirement community.
While approximately 52% of the region's residents are retirees, the remaining 48% are working families, which is "why we have some pretty good schools," says Gary Strohm, agent with Coldwell Banker. He says the market has dipped but not as much as many other regions. "The average home used to be $650,000; now it's about $525,000 so the good news is there's something for everybody. Condos are in the $300,000s."
Sedona's position among the national forests contributes to its price sustainability. Large subdivisions don't exist and speculation hasn't occurred because of this, Strohm said.
A Bird's-Eye View
There's no better way to appreciate the town and its towering red buttes and pinnacles than to float over it in a hot air balloon. Companies licensed to fly over the Coconino National Forest take off before sunrise, picking up hotel guests at 4:00 a.m. From the air, the extremes of elevations (from 260 to 12,643 feet) are more evident, as are animal and hiking trails, dry creek beds and more. Pilots point out rock formations, including one that resembles Snoopy, and the site of the ranch owned by the Schlebny family, who settled the area in 1901. Also clearly visible are the San Francisco Peaks (Arizona's highest point) near Flagstaff and the J on the side of Cleopatra Hill above Jerome, both 30 miles away. For all of the wonderful recreational and residential opportunities that this area has to offer, there are still acres upon acres of wide open spaces to enjoy everything from biking to fishing for rainbow trout in Oak Creek to breathing the fresh air.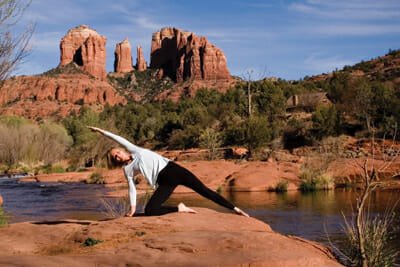 Sedona's Vortexes: A Spiritual Mecca
A compelling energy in Sedona's rarefied air-call it vortexes, energy centers, or just plain spiritual goodwill-has drawn dozens of New Age spiritualists to the area, where they've created a thriving business offering retreats, lectures and more. The area is thought to have four primary vortexes, or energy centers, including one near Boynton Canyon, where Enchantment Resort is located. Sedona Metaphysical Spiritual Association provides information on the area's more mystical happenings through regular meetings and events. Their regular activity program includes vortex lectures. Legend has it that the Yavapai-Apache tribe was reborn here after being destroyed by a flood.
On the Road Again…
Sedona's multifaceted appeal has made it the perfect stopping point en route to or from the Grand Canyon. While the region is serviced by an airport, a low-hassle, convenient route begins with a flight into Phoenix International where a shuttle takes you to a centralized car rental terminal, and Interstate 17 North leads to the rest of the beautiful Verde Valley. Along the way are American Indian ancestral sites, ghost towns left by early prospectors, ancient forts and miles of saguaro-strewn desert.
Discover Jerome: Artists, Artisans and a Priceless Piece of History
Jerome has several claims to fame. Some believe it to be the largest ghost town in America, and a number of its bed and breakfasts are thought to be haunted. The entire town is a designated historic landmark; many of the old buildings have been restored, and the winding cobblestone streets evoke the atmosphere of days gone by.
This picturesque town sits on the side of 1.82 billion-year-old Cleopatra Hill on Mingus Mountain. A major fault line runs along the main street. When that fault line shifted millions of years ago, it thrust up ore-a little gold, a little silver and a mother lode of copper. The town eventually became an extremely profitable copper mining center-the largest in the state-and is named for one of its investors, Manhattan attorney Eugene Murray Jerome (cousin of Winston Churchill's mother Jennie).
In its heyday, Jerome was home to 15,000 people, and a range of attractions, from 14 Chinese restaurants to a thriving red-light district. After 1953, when the mining companies pulled out, the population dwindled drastically. When current chamber president Tom Pitts moved to Jerome, a sign leading into town had been chalked over with "Population 3."
Since then, things have changed drastically. In the 1970s, artists discovered this quaint ghost town, with its beautiful views and low property values, and they came in droves, bringing the creative spirit with them. Today, Jerome is a thriving artists' colony of nearly 500, complete with dozens of art galleries, gift shops, restaurants and an Art Walk on the first Saturday of every month.
The town's tourist attractions include Jerome State Historic Park, the Mine Museum on Main Street, carriage rides, and lovingly restored historic structures. Among the revitalized buildings is the Connor Hotel, opened in 1890 and restored to include WiFi and HDTV in combination with original tin and brass ceilings, hardwood floors, mesmerizing views of the valley and excellent service. One of the town's four mining company hospitals was renovated as Jerome Grand Hotel. Its Asylum Restaurant is a frequent stop for presidential candidate John McCain, who owns a ranch in nearby Paige Springs.
Off the Beaten Path
Along Interstate 17 between Phoenix and Sedona are scattered dozens of ghost towns. Many are accessible only by four-wheel drive; some even require crossing rivers, but it's a fun side trip at exit 258 to see a couple of them. The paved road disappears after a mile, and don't believe the sign that reads 'unimproved road next 2.5 miles.' It's more like 15 miles of rock and red dirt before the road meanders back to I-17. Along the way are miles of desert, cattle crossings, families on ATVs and clear vistas.
Camp Verde-An Oasis in the Heart of the Desert
Aptly named for its verdant land, cradled by craggy mountains and blessed with considerable summer rains, Camp Verde bears the distinction of being the oldest settlement in the Verde Valley. Located in the geographical center of Arizona, Camp Verde is a fantastic spot to observe wildlife that flock to the beautiful Verde River. Here you can spy beaver, blue heron, bald eagles, hawks and so much more. In Camp Verde, you can enjoy the best of both worlds-water sports, fishing, swimming and kayaking on the Verde River and the creeks that wind through the town, set against a stunning mountainous backdrop.
One of the most amazing things about Camp Verde is that visitors can enjoy buildings and exhibitions from the town's entire history. This is rare in Arizona-in fact, Camp Verde may be the only place where you can observe this type of history in action-and it's well worth the trip.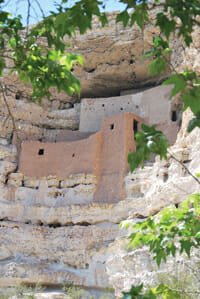 The town's dedication to its history is exemplified by Montezuma Castle National Monument, misnamed because early explorers mistook the region to be inhabited by Aztec peoples. It was home to 12th- and 13th-century Southern Sinaguan people who were farmers for hundreds of years. Various theories exist about their preference for building in the cliffs some 46 feet above the talus slope, but some believe they fled to the cliffs in order to hide from more aggressive tribes. Their five-story, 20-room, dwelling may have housed dozens of families. Nearby Beaver Creek made farming possible and the countryside was blessed with abundant wildlife. The dwelling site has been carefully restored, and a diorama interprets daily life for visitors.
You can also connect with Camp Verde's modern-day Native American population, the Yavapai Apache Nation, at Cliff Castle, home to entertainment, kids' activities, Cliff Casino, and the Stargazer Pavilion amphitheatre, which hosts fantastic events such as the Annual Winter Star Powwow.
Catch a glimpse of the battle between the native Apaches and the encroaching Americans at Fort Verde, where Arizona volunteers gathered in 1866 to defend the region against the Apache onslaught. Reenactments and festivals occur throughout the year among the restored structures.
Flagstaff
Continue along Interstate 17 to Flagstaff (pop. 150,000), and the landscape changes as suddenly as if a line had been drawn in the earth. Saguaro cacti give way to towering ponderosa pines, green grass and lakes. Entrenched in logging history, Flagstaff is the home of Northern Arizona University, whose 140-acre campus in the middle of town includes many 19th-century buildings.
Adjacent to campus is the five-acre Riordan Mansion State Historic Park, where logging barons Timothy and Michael Riordan built their 40-room, 13,000-square-foot Arts and Crafts style mansion on an 85-acre tract (80 acres of which has been absorbed into the town). The brothers, who married sisters Caroline and Elizabeth Metz, hired Charles Whittlesey (designer of the Grand Canyon's El Tovar Lodge) to design the home with mirror image living quarters connected by a central gathering room. Members of the family lived in the house until the 1980s, after which they donated it to the state. The former chauffeur's house is occupied by Oregano's, a popular restaurant.
Across town is Lowell Observatory, where Pluto was discovered in the 1930s. Founded in 1894 by Percival Lowell, the registered national historic landmark is open most nights for viewings from at least three telescopes. Flagstaff enjoys the designation as the First International Dark Sky City. www.lowell.edu
If Flagstaff's 6906-foot elevation doesn't seem like enough of a boost, visitors can quickly ascend to 10,500 feet on the chair lift at Snow Bowl north of town. The ski resort is open in summer for picnickers, disc golf (the site hosted the 2005 world championships) and hiking. The skyride ascends to Humphries Trail, from which it's possible to see the North Rim of the Grand Canyon. Because this is part of the San Francisco Peaks, even in summer there may be snow on the top, and the temperature can be a full 40 degrees cooler than at the bottom. Cabins are available at the base. www.arizonasnowbowl.com
The town has a decidedly adventurous tone about it, maybe because of the many college students, but also because it's commonplace to see ATVs on the city streets alongside cars and bicycles. Flagstaff is also, appropriately, the headquarters of the Grand Canyon Railway, which is located on Route 66 next to an elegantly appointed Radisson. Established to transport logs, ore and passengers, the railway was a vital part of the economy of the area, but as those industries waned, so did the railroad. That's where Williams comes in.
Williams-Gateway to the Grand Canyon
The tiny town of Williams (pop. 3,200) is the railroad embarkation point for the Grand Canyon. Investors purchased the dilapidated system in the 1980s, carefully renovated it, and began transporting tourists Canyon-ward.
Sam Lanter, native Virginian, is the chief mechanical engineer for the railroad. He was enticed to the area by the climate and endless recreational possibilities. In addition to the depot, investors built a 300-room hotel and restaurant at the site and offer packages which range from a day trip to a multi-day excursion, including nights at the railway hotel as well as the Maswik Lodge in Grand Canyon Village. Levels of service on the train run from coach to luxury, and summer finds almost every seat taken. www.thetrain.com
Before leaving for the Canyon, a trip through Williams's historic downtown is a must. The last town on Route 66 to be bypassed by Interstate 40, Williams was settled in 1874. Almost two dozen buildings are on the town's walking tour. Restored buildings house establishments such as the Red Garter Bed and Bakery, a "slightly haunted 1897 saloon and bordello" which somehow managed to operate more than 30 years after Arizona outlawed prostitution (www.redgarter.com). The business is included in the Saloon Row Walking Ghost Tour, featured as one of the top 10 ghost tours in 2007 Better Homes and Gardens. www.saloonrowghosttour.com
Williams is also home to Wild West Junction, where the days of the old West are brought back to life. The complex of buildings includes a museum, lodging, Typhoon Saloon, Hop Sing's Chinese Restaurant and a beverage store. Its general manager, Jan Shirley, is the driving force behind Rumble on 66, a biker rally held each June.
The Grand Canyon: Need We Say More?
While many people choose to drive (Highway 64/180) to the Canyon, the 2½-hour train trip provides comfort, a Wild West show, Navaho healing songs performed by Clarence Clearwater, and the chance to be robbed by authentically-dressed cowboy bandits while leisurely sipping a Bloody Mary.
Passengers disembark inside Grand Canyon Village at one of the few surviving log depots in the country. The view of tall pines and elegantly constructed El Tovar Lodge (1905) is magnificent, but everything comes into perspective after a short walk or shuttle ride, when the Canyon catches your eye.
A disclaimer: No photo or written description can impart the sheer physical magnitude of the 277-mile-long canyon. It has to be seen in person-although it's so big that you can't see it in its entirety from any single point in the park. That aside, here are some vital statistics: The Grand Canyon averages ten miles in width. Elevation at the Colorado River is about 1,200 feet; elevation of the North Rim is 9,000 feet, the South Rim about 7,800 feet. The South Rim is more easily accessible, so is more popular with visitors, although the North Rim offers a totally different perspective and is worth the effort. It is, however, closed October to May due to weather, while the South Rim is open all year. Summer temperatures exceed 100 degrees at the rim and are 20 degrees hotter along the river.
Many South Rim visitors are content to walk the 12-mile flat rim trail which meanders through the village. Visible from the path are some of the 60 California Condors that live in the park. Their successful reintroduction to Arizona is part of a long-term project which saved the giant birds from extinction.
---
Your Information Request for your selected properties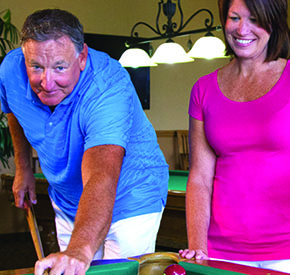 Las Palmas Grand - Active 55+ Resort
Mesa, Arizona
It's easy to see why so many of our residents feel like they're on vacation all year long. Las Palmas Grand is a world-class resort with year-round activities, luxury amenities and a friendly group of active 55+ adults who enjoy life to the fullest, just like you.
Read More...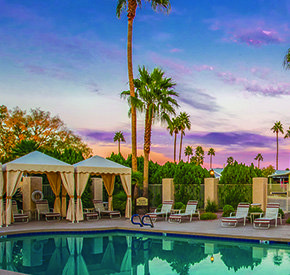 Sunrise Village - Active 55+ Resort
Mesa, Arizona
Step into this active 55 plus community in East Mesa and be amazed at how affordable a resort lifestyle can be! You will discover friendly people, luxury amenities and newly remodeled homes from the $30s. Our gated community offers a year-round calendar of social events planned by our Activity Director.
Read More...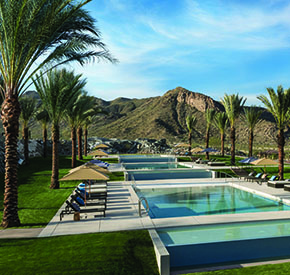 David Weekley Homes - Victory at Verrado
Buckeye, Arizona
David Weekley Homes has delivered the best in Design, Choice and Service for the past 40 years. As one of the largest privately-held builder, David Weekley Homes continues to build high-quality homes and offer open floor plans that suit the needs of any lifestyle.
Read More...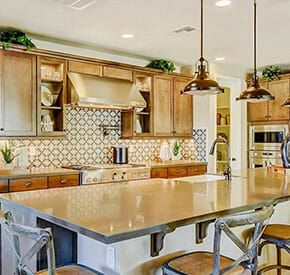 Scottsdale Heights
Scottsdale, Arizona
This new Active Lifestyle neighborhood is for those 55 and better and will offer four designs of single-family homes. Designed for low maintenance these villa-style homes will provide just the right amount of private outdoor space and many amenities throughout the neighborhood.
Read More...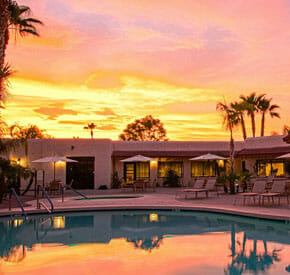 Palmas Del Sol - Active 55+ Resort
Mesa, Arizona
Surprise yourself with the affordable luxury at Palmas Del Sol, one of the finest Active 55+ communities in Arizona. Relax in our heated pool, join friends in our multi-million dollar clubhouse, or rejuvenate with a year-round calendar of events planned by our full-time Activities Director.
Read More...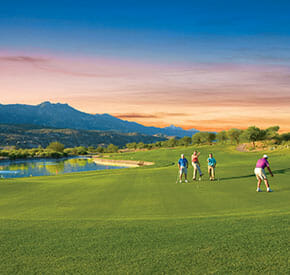 SaddleBrooke TWO
Tucson, Arizona
Within this stunning Sonoran desert setting just 25 miles north of downtown Tucson, Arizona, you'll find an appealing combination of natural tranquility and vibrant excitement. Your new home will boast spectacular views of the 9,000-foot Santa Catalina mountain range, nearly perfect weather, and an abundance of community amenities, events, groups, and traditions to fill your life with joy and inspiration.
Read More...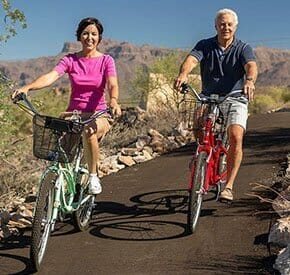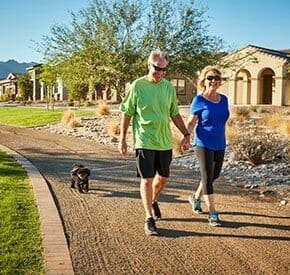 The Ridges at White Hills II
White Hills, Arizona
Tired of all the craziness and chaos going on in the world today? This is your opportunity to own 36 acres just one hour from the World Famous Las Vegas Strip starting at $54,900. THE RIDGES AT WHITE HILLS is the perfect place for that weekend get-away, 5th wheel fun, family ranch, or perhaps just a safe haven from the perils of the city.
Read More...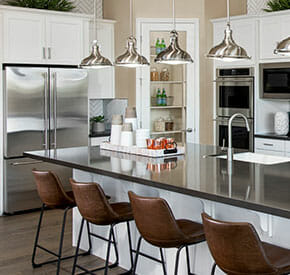 Galloway Ridge
Cave Creek, Arizona
Galloway Ridge is a community with new low maintenance villa-style homes in Cave Creek, Arizona. Located near shopping centers, picturesque golf courses and equal distance between the I-17 & Loop 101, it features a community pool and barbecue pavilion. The location is ideal for someone who enjoys easy access to dining, boutique shopping and nightlife.
Read More...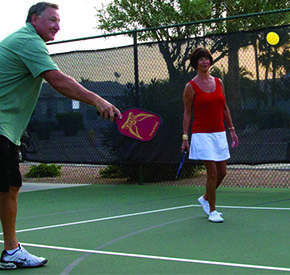 Palmas Del Sol East - Active 55+ Resort
Apache Junction, Arizona
Luxury and affordability come together at Palmas Del Sol East. From the best in social and recreational activities to an impressive selection of quality manufactured homes from the $30s.
Read More...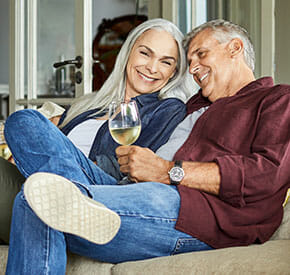 K. Hovnanian's&reg Four Seasons at Sun City West
Sun City West, Arizona
A new active adult 55+ community in Arizona, Sun City West will offer three designs of single-story homes close to shopping and recreation. Enjoy an amenity-filled, resort-style experience within an easy commute to Phoenix.
Read More...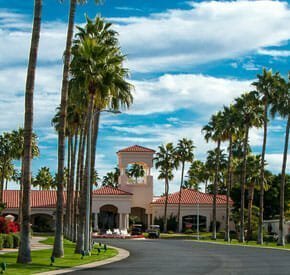 Las Palmas - Active 55+ Resort
Mesa, Arizona
Affordable Active 55+ Resort Living. It's easy to see why so many of our residents feel like they're on vacation all year long. Las Palmas is a world-class resort with year-round activities, luxury amenities and a friendly group of active 55+ adults who enjoy life to the fullest, just like you. Visit our impressive selection of custom-built homes beginning in the $50's. Whether you're looking for the best value in retirement or simply the best place to take life easier, you'll enjoy the lifestyle at Arizona's premiere 55+ resort. Las Palmas is among the award-winning family of Thesman Communities proudly offering affordable resort living since 1980. Gated with 24 hour security. Visit us today, open daily for tours 8-5
Read More...