Riviera Maya Festivals for Mexico Inspired Living
TAO Wellness Living has created a guide to the best and most interesting festivals in the Riviera Maya, organized by date to help you plan your travels accordingly. Some of the dates might change year after year, so make sure you check directly on the websites of these events to confirm the specific dates of the festivals and happenings. Whatever your age or interest might be, you can come and enjoy life at its best in one of the most beautiful settings in the world, the Riviera Maya.
TULUM SEA TURTLE FESTIVAL
Since 2003 Tulum, Akumal and Xcacel beach have been celebrating the magnificent sea turtles that year after year come to their shores to nest. This festival was created to raise awareness of the importance of preserving and helping the sea turtles by educating the locals and tourists about these amazing creatures and the fragility of their life.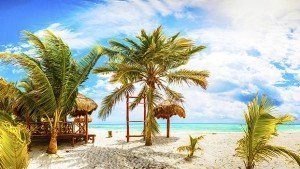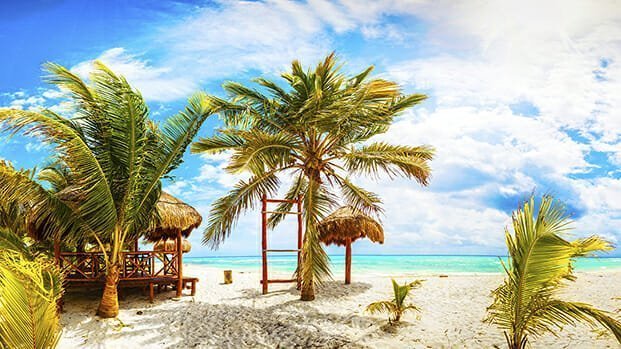 A great number of local organizations like Flora, Fauna y Cultura de Mexico, Casa del a Cultura Tulum. Xelha, Xcaret, Centro Ecologico Akumal and Amigos de Sian K'aan, among others, are in charge of organizing and promoting this festival that takes place for four days during the month of October.
This free of charge event consists in a wide range of activities, contests, concerts, local gastronomy and more for children, young and not so young to enjoy. More than 1500 kids from local schools participate in drawing contest and craft activities raising the awareness of environmental conservation in these young minds. Families learn how the community is helping the Riviera Maya sea turtles and how can they help them survive and thrive by taking small actions to preserve their nests and don't disturb the turtles while they are nesting.
Many hotels participate in this conservation programs and have their guest helping the little turtles that hatch get safely to the sea. This programs have been so successful that there has been a 20% increase in nests that in the previous 5 years.
Other events in this festival include beach clean ups, sand sculpture contests, theater groups, environmental education conferences, artistic exhibitions and a closing party at the Shrine of the Sea Turtle in Xcacel-xcacelito beach.
http://www.festivaltortugamarinatulum.com/
XCARET FESTIVAL OF LIFE & DEATH TRADITIONS
Mexico is famous for celebrating death in the most special and colorful way, the celebration of the Day of the Death has even been declared a Masterpiece of the Oral and Intangible Heritage of Humanity by UNESCO. Xcaret park has been honoring these traditions for almost a decade by doing every year from October 30th to November 2nd the Festival of Life and Death.
Don't miss this unique opportunity to sample the traditional food, art and culture of this celebration of Mexico. During this festivity you will be able to experience the Hanal Pixan ritual (food for the souls), cuisine of the region, workshops, crafts, gifts and altars, visual arts exhibitions, theater, dance and gala concerts.
Admire the colorful and beautiful altars bathed by the smoke and scent of copal incense, and enjoy the beautifully decorated cemetery of Xcaret park. Every year the traditions of a different State are selected and the festival is dedicated to honor how this State celebrates the memory and coexistence with the deceased. Food, folklore, dances and songs from that state are brought to you by the best representatives to enjoy.
If you visit Xcaret park during these dates your admission ticket includes the festival or you can choose to go specifically to the event after 4pm. Anyway you choose just make sure you participate in this millennial and beautiful Mexican tradition.
http://www.festivaldevidaymuerte.com/
Request More Information from These Mexico Communities:
Your Information Request for your selected properties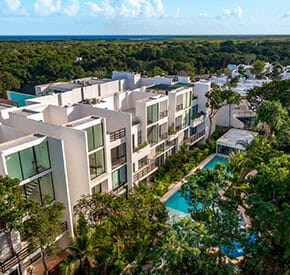 Anah Tulum Bahia Principe Resort Community
Akumal, Quintana Roo, Mexico
Anah Tulum Bahia Principe is a beautiful resort-style gated community sitting on 4.94 acres of Mayan jungle. It is an oasis where you can enjoy the Resort Living at its best since it is located within the Bahia Principe Hotel & Residential Complex. It offers exclusivity and security in a luxurious and elegant atmosphere.
Read More...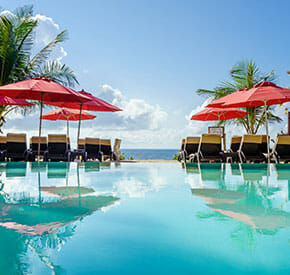 TAO Mexico
Akumal, Q.R., Mexico
TAO Mexico is one of the premier developers of real estate in the Riviera Maya, with more than 15 residential communities located in Tulum, Playa del Carmen, Akumal, and more. TAO embodies a philosophy of love and care in every community.
Read More...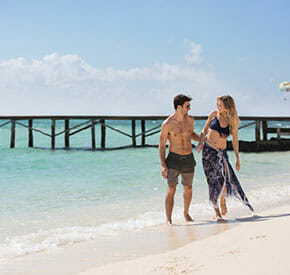 The Fives Hotel & Private Residences
Playa del Carmen, Quintana Roo, Mexico
The Fives Hotel & Private Residences is comprised of residences, suites and penthouses surrounded by numerous pools, a protected natural area with a cenote, a tennis court, restaurants, a spa, a beach club, a kids club, and other installations. Experience Playa del Carmen's exclusivity enjoy the amazing beaches of the Riviera Maya!
Read More...
Montejo Plaza
Merida, Yucatan, Mexico
Montejo Plaza is located in Merida, the safest city in Mexico, Its surrounded by lush vegetation, cenotes, and first-world facilities and attractions nearby.
Read More...