River Dunes Marina Wins Two Major Boating Awards

Pamlico County Marina selected Boaters' Choice Award Winner by Marinas.com and Best Large Marina by Marinalife
Marinas.com has announced the winners of its 2015 member survey, and River Dunes has been voted one of the Top Ten Best All-Around Marinas in the world. The survey was conducted by the top ranked website Marinas.com which has over 5.5 million visitors annually, and allowed voters to select their favorites from over 16,000 marinas in the categories of Best All-Around, Transient, Home Port, Resort, Family-Oriented, and Boat Service Yards. Other winners ranged from as far as Portugal, the British Virgin Islands and Canada.
Deaton's Yacht Service, located in Oriental, was voted one of the Top Five Boat Service Providers in the Marinas.com survey.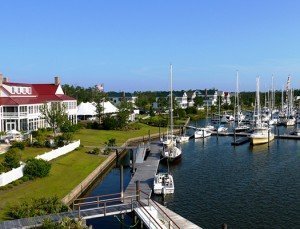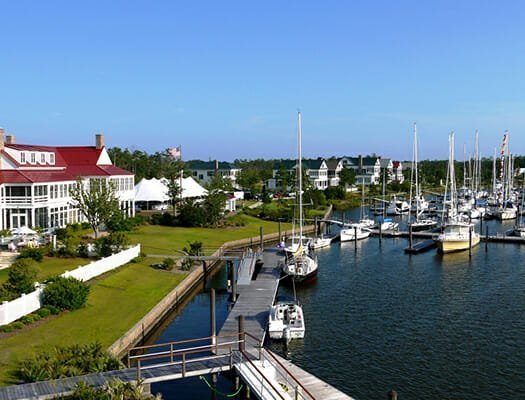 The magazine and website Marinalife also announced the winners of the 2015 Best Marina Contest. This year, votes were submitted based on two categories: Best Large Marina (over 100 slips) and Best Small Marina (under 100 slips). River Dunes in Oriental, NC won Best Large Marina and South Jersey Marina in Cape May, NJ was voted Best Small Marina.
Voted Best Large Marina, River Dunes is located along the Intracoastal Waterway just north of Oriental, NC. This well-protected harbor, equipped with 120 slips, offers a safe place for boaters and staff that goes above and beyond to create a memorable experience for every customer. Guests have access to high-class amenities including steam showers and laundry, courtesy car, fine and casual dining, pool, spa, cabanas and fitness facility and more.
"It is a great honor for us that River Dunes has been voted the Best Large Marina. Every member of the staff at the Marina and Harbor Club takes pride in providing the best customer service, maintaining our beautiful facilities, and ensuring that all our guests have the best possible experience," says Ed Mitchell, President of River Dunes. We appreciate the support of all our boating friends and thank them and Marinalife for this recognition."
Also rated a five-star marina by the readers of ActiveCaptain.com and named a 2015 Best Southern Destination by Marinalife readers, River Dunes Marina and Harbor Club are located at Mile Marker 173, just off the ICW, convenient to the Outer Banks and Crystal Coast of North Carolina.
The state-of-the-art marina offers floating docks within a protected 28 acre inland basin harbor with high speed fuel and other conveniences. Transient and leased slips are available.
Request More Information from:
Search for Boating By State: