Retirement Living
Senior-style living has come a long way in the past couple of decades. Each state has a range of retirement community options - from the Jimmy Buffet lifestyle-craze in Florida to mountaintop destinations replete with the tranquility and natural environment that many crave.
Retirement communities are ideal for many in the 55 plus crowd. Here are a few of the most attractive perks:
•Most retirement communities have endless lists of clubs and activities.
•Residents are generally like-minded and have similar interests.
•The community offers the support residents need.
•Fitness and wellness facilities are top notch.
•Philanthropy is a common focus.
•There is a general feeling of camaraderie.
If these are features you're looking for in a community, keep reading!
Location, location, location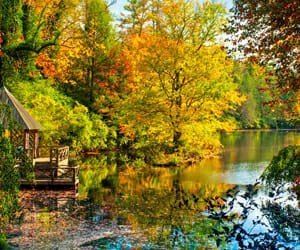 There are hundreds of retirement communities across the country. So, how do you find the one that's right for you? Location is the first thing to consider. Once you choose the region you want to live in, you can narrow your options further.
To some degree, the location you choose dictates the price range. If Florida is on your list of potential destinations, then you're in luck. Because, in this case, it pays to go where the crowd is.
As we all know, retirees flock to Florida every year. Subsequently, Florida retirement communities are abundant. Price points are competitive. And, communities strive to stand out by offering exceedingly better amenities. These reasons, and others, make exploring Florida retirement communities a great option.
If you're considering the southeast, just north of Florida, you're not alone.
In a recent study, 73% percent of our subscribers listed the southeast as a top area of interest.
But, we didn't need a study to tell us that people want to live in the southeast. Retirement communities in North Carolina, South Carolina, and Georgia have been multiplying at a rapid rate over the last few years. And, where there's ample supply, there's ample demand.
Once you have a general idea of where you want to be, you can take the process a step further. Ask yourself what else is important to you about the community you choose? Is proximity to family a priority? Are you looking for year-round sun or four distinctive seasons? What kinds of activities are you engaged in? What are your favorite past-times? Continue asking yourself questions that will help lead you to the retirement community that's right for you.
Wherever You Go, There You Are
One of the most important decisions people make is where they'll spend their retirement. And, for over 25 years, we've been helping folks simplify their search through our comprehensive discovery process. It all starts right here. Scroll through the list of retirement communities below to get started. Then, click the ones you're interested in to request more information and to find out about discovery tours. The rest of your life begins now. Be sure you're heading in the right direction by following our four-step process! Sign up here to receive your relocation package.
Take a look at some of the country's best Retirement Communities