Retire to the Mountains of Tennessee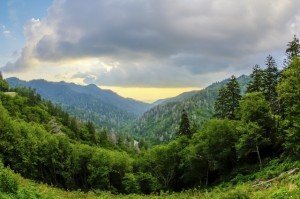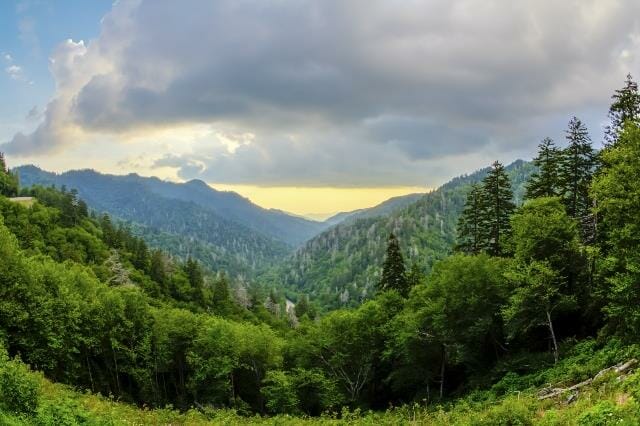 While some dream of retiring to the coast, for others, the mountains hold a certain majesty that can't be matched. If you want rolling green fields and luscious forests, consider putting down your retirement roots at The Grove, located in College Grove, Tennessee. Here you'll have over 500 acres of land to act as your playground! The Grove is a relatively new development in Middle Tennessee that is quickly becoming one of the most sought after retirement communities in the area. A quick look will reveal the Greg Norman Signature Golf Course, an equestrian program, nature trails, and resort style pools, but when you dig a little deeper, you'll find that The Grove is different than your average neighborhood.
Here, you'll have a chance to get in on the ground floor of a community that places its residents first. The website invites its potential owners to "feel the magic" and it's not far from the truth when you set foot onto the grounds. Just as you envisioned long ago of building the life you're now living, with a little bit of imagination, it's easy to see the direction The Grove is moving. Located just a short drive from Nashville, you've got the best of both worlds. Relax in the country and spend a weekend in the city when you feel like putting on your dancing boots. Right outside The Grove gates lies Franklin, TN, dubbed one of "America's Favorite Small Towns" by Travel + Leisure magazine. It's a growing town that's using the arts to help bring residents and tourists alike. Head there on weekend mornings for the farmer's market and coffee and get to know your new neighbors!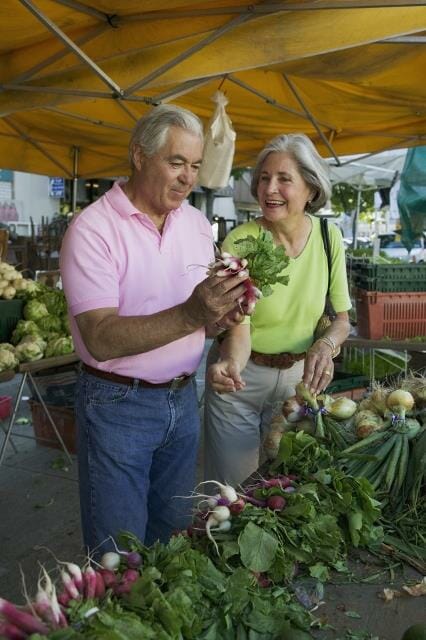 Of course, you never have to leave the grounds to pack a day. Boasting a variety of activities, there's something for everyone. If you want to spend a day in quiet reflection, take a blanket and a book to the local park or head out for a brisk walk on one of the many hiking trails. Grab a friend and head to the fishing hole and later that night when you're standing in front of the grill, you can revel in the fact that you caught dinner. You can get closer to nature by working in the community garden or help manage the bee hives, but if you need to get some blood pumping, The Grove also offers sports fields, a tennis program, a variety of pools including a competition lap pool, and a full fitness center featuring state of the art machines and fitness classes.
Living at The Grove is a completely unique experience, down to the crown moldings and wrap around porches of your house. In addition to the amazing amenities offered here, The Grove partners with the most reputable builders in Tennessee to help you create the home of your dreams. Making magic doesn't require a bunch of different potions and spells. It just requires you, your family, and a little move to the gorgeous state of Tennessee.
Request More Information from These Tennessee Communities:
Your Information Request for your selected properties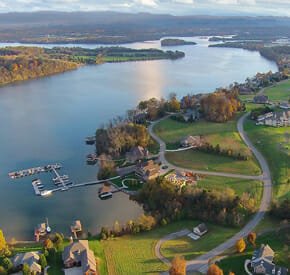 Rarity Bay
Vonore, Tennessee
Rarity Bay on Tellico Lake is an award-winning gated lakefront community that combines waterfront living with mountain views and amenities that include a country club, championship golf course, tennis and pickleball facilities, swimming pool, community docks, horseback riding, hiking trails, and more. Come be a part of it and make the majestic Smoky Mountains and serene, clear waters of Tellico Lake the backdrop for your vacation home, second residence or forever home.
Read More...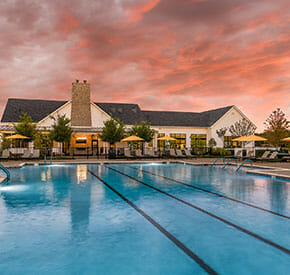 Durham Farms
Hendersonville, Tennessee
Durham Farms, located in Hendersonville just 18 miles from downtown Nashville offers a relaxed small-town Tennessee lifestyle where you feel connected to neighbors. It's a place where we emphasize authenticity and neighborhood for a true sense of place
Read More...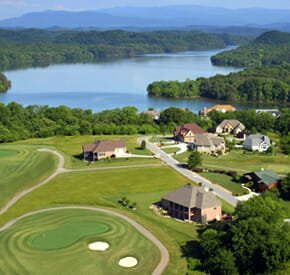 Tellico Village - Tennessee Retirement Communities
Loudon, Tennessee
Tellico Village is a lakeshore community in east Tennessee that offers a unique combination of natural beauty, mild four-season climate, outstanding recreational facilities and close proximity to Knoxville and the Smoky Mountains.
Read More...
Jasper Highlands - Tennessee Gated Communities
Kimball, Tennessee
Welcome to Jasper Highlands, a unique residential mountain community, nestled along the bluffs of Jasper Mountain in Tennessee. This remarkable piece of residential real estate is positioned above the clouds with majestic views of Lake Nickajack and the Tennessee River Valley, with property taxes starting at $162.10 a year!.
Read More...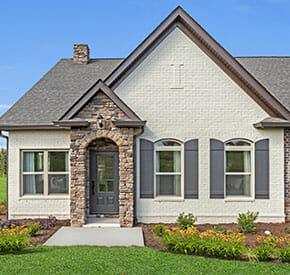 The Cottages at Brow Wood
Lookout Mountain, Tennessee
If you're looking for scenic mountain views with the convenience of city life, look no further than Lookout Mountain, GA right across the TN line where Goodall Homes is now building at The Cottages at Brow Wood. Just 20 minutes from Chattanooga, TN, this one-level living, maintenance-free community features four floor plans from our Courtyard Cottage Collection.
Read More...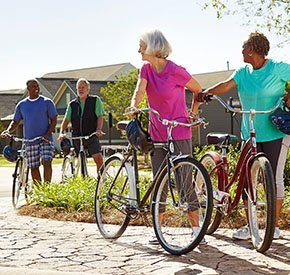 Southern Springs by Del Webb
Spring Hill, Tennessee
55+ Community Near Nashville TN is Southern Springs by Del Webb this Active Adult just South of Nashville is full of amenities and outdoor and indoor fun!
Read More...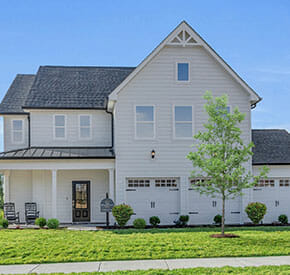 Goodall Homes - Chattanooga Area
Chattanooga, Tennessee
Welcome to Chattanooga! If you are looking for big city attractions and small town view, you have come to the right place. Chattanooga is tucked between mountains and the beautiful Tennessee river, which makes for breathtaking scenery to enjoy as you stroll down the Riverwalk. Or if you are more interested in some indoor entertainment, visit the Tennessee Aquarium or one of our many history museums. Either way, you will see why we chose Chattanooga as the newest destination for Goodall Homes.
Read More...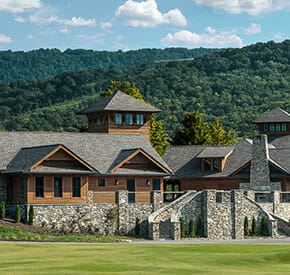 Black Creek Chattanooga
Chattanooga, Tennessee
At Black Creek, we are building a community that embraces all that has been forgotten about what defines a life well-lived. Imagine access to 1000s of acres of protected land just footsteps from your door while living just 10 minutes from downtown Chattanooga, where shopping, dining, entertainment as well as top hospitals are quickly within reach.
Read More...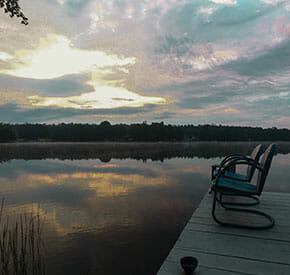 Lake Tansi Village Resort
Crossville, Tennessee
Lake Tansi Village is home to around 4,000 residents. Lake Tansi is the largest man-made lake on the beautiful Cumberland Plateau and residents enjoy fishing, swimming, waterskiing, plus the 18-hole championship golf course that is rated in the top 10 courses in Tennessee by Golf Advisor.
Read More...
WindRiver
Lenoir City, Tennessee
WindRiver is a stunning, lakefront and golf community located minutes outside Knoxville, Tennessee on Tellico Lake. Inside our gates, you will find world-class amenities surrounded by sparkling, fresh-water lakes...
Read More...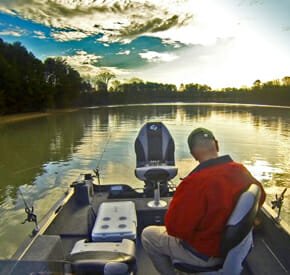 Retire Tennessee Program Communities - TN Gated Communities
Nashville, Tennessee
Tennessee's rolling hills and invigorating mountains invite you to tune up your bicycle, dust off your golf clubs and take a deep breath. The most active years of your life await. Their beautiful climate and stunning scenery set the perfect state for chasing your passions. So come on outside and stretch your legs. Tennessee's got plenty of room to roam.
Read More...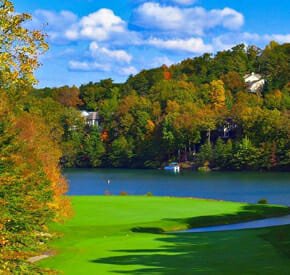 Fairfield Glade & Fairfield North - Tennessee Resort Communities
Fairfield Glade, Tennessee
If you are looking for spectacular mountain beauty...look no further than Fairfield Glade. This well appointed community is located high atop Tennessee's Cumberland Plateau at 2,000 feet elevation, which accounts for the near perfect seasonal changes with very comfortable summers and mild winters.
Read More...