Read a Road Map Week
By Hunter Houtzer
Read a Road Map Week is fast approaching, and like with so many other things, I must remember to thank my parents for forcing me to become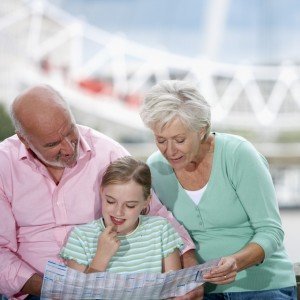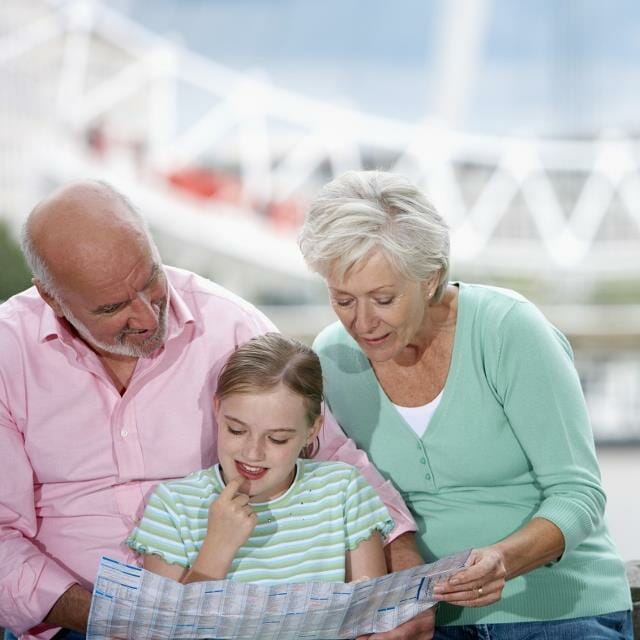 familiar with large, beautiful, utilitarian road maps. It began because I was the only child in my family who didn't get carsick while reading. At first this was a good thing: I could do homework, read novels, and figure out where we were eating. Then my parents decided it was time for me to learn to be truly useful on our road trips. I was young and the maps were tricky to read in the beginning; there was a lot of protesting from the backseat.
Reading maps has since become one of my best skills: whenever my friends and I are lost on the road due to a lost cell signal or a GPS malfunction, I'm the one that leads us to victory (and our destination). I can also locate memorable sites along the way: a farmer's stand with fresh peach ice cream, a 10-foot tall bull statue, and an abandoned mini-golf park like something from a storybook.
The first week of April is designated Road Map Appreciation Week, and National Read a Road Map Day is April 5th. That means all signs point toward a new adventure during the liveliest time of the year, which is what I keep telling my friends regarding the upcoming school break. Spring is just perfect for packing a quick bag and setting out while the weather is warming up and green is returning to the grass and trees around us. The longer daylight makes the old habit of reading road maps even easier to revive in April, when everyone is eager to get outside and take a trip. So while the GPS is handy—my family calls ours Tom—it lacks the tangible pleasure that comes from unfurling a map and tracing out what to do next with your index finger. For at least the first week of April, the GPS can stay in the glove box.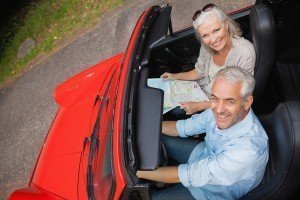 Aside from the practical nature of a physical map—paper never loses signal or freezes for no reason—maps open the gateway for exploration. While it's easy to choose whatever route our technology deems fastest, a map lets us take back the ability to choose our route. It's a chance to escape from the monotony of interstates, where the only thing to look forward to is the next rest area.
For instance, the A1A along the southeast coast is riddled with interesting ins and outs—but the GPS would never take you that route (too many red lights, but so much character). The A1A is famous to the locals for its lush tropical views and proliferation of beach culture, as it runs only five miles from the Atlantic Ocean. Fresh seafood restaurants, tiny boutiques, and old-timey surf shops all line the road the runs mostly under the Florida sun. The A1A is considered a Scenic and Historic Coastal Byway, as well as a National Scenic Byway. If you restrict your travel to the interstates, you'll miss the laidback culture and unique attractions along the A1A.
Now's the time to hit the road in shorts, sandals, and a road map! And if you get the chance, teach the skill of reading road maps to someone else, so that they too, can experience the joy of traveling without using a GPS!
Request More Information from Communities on the Road!
North Carolina and Virginia Communities are on or near the Blue Ridge Parkway
---

Vista at Blacksmith Mountain - North Carolina Gated Communities
Hendersonville, North Carolina
Blacksmith Mountain
is a hidden treasure beautifully tucked away on Chimney Rock Road in Hendersonville, North Carolina. Only 43 homesites remain on approximately 50 acres of wonderful views atop Blacksmith Mountain. This unique gated community combines mountain living with a great location, offering a terrific lifestyle opportunity.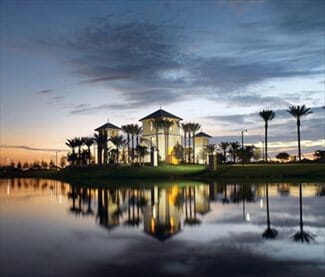 Minto TownPark - Florida Retirement Communities
Port Saint Lucie, Florida
At TownPark, you won't just find a home. You'll find a neighborhood. Located in the charming master-planned community of Tradition, TownPark has all the coziness of small town life with the excitement and convenience of being right next door to the best of everything.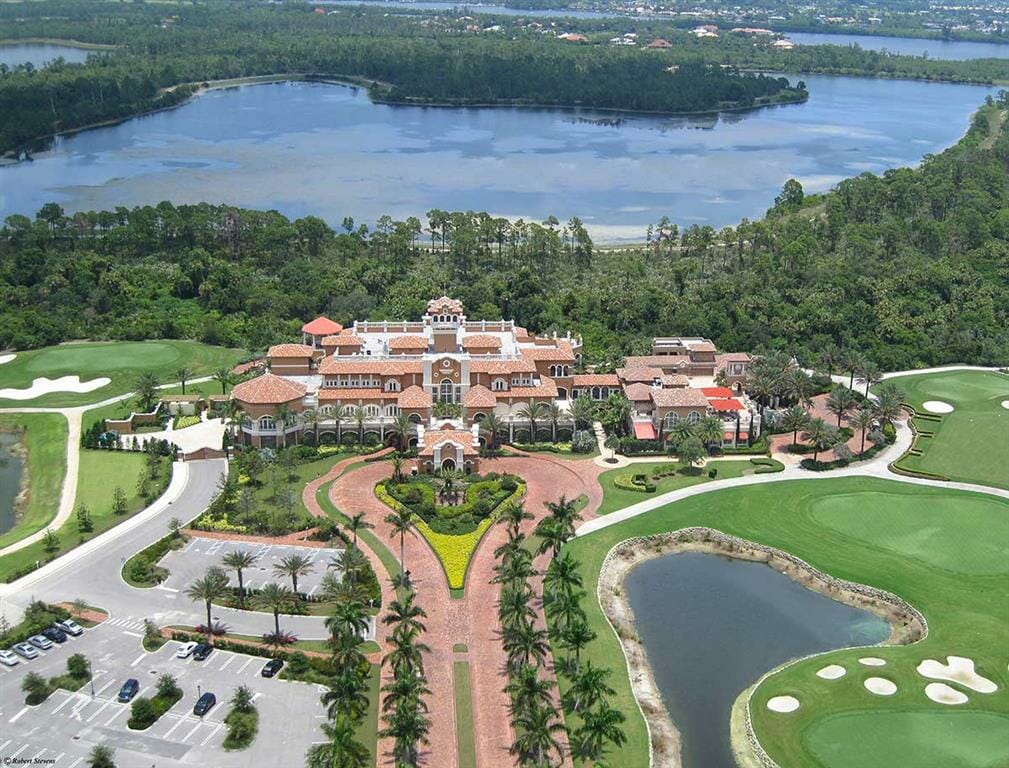 Tesoro Club - Florida Gated Communities
Port St. Lucie, Florida
Tesoro is surrounded by 1,400 acres of real estate that include two world class golf courses designed by Arnold Palmer and Tom Watson, an incredible Grand Clubhouse, an abundance of lakes, oaks, and pines.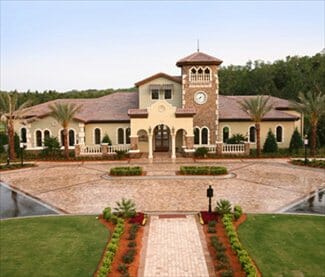 Del Webb Ponte Vedra - Florida Gated Communities
Ponte Vedra, Florida
For anyone age 55 and better who has ever longed to live near the ocean, Del Webb proudly presents Ponte Vedra at Nocatee. Located in the prestigious Ponte Vedra area between Jacksonville and St. Augustine, this is Florida at its best with active-adult living at its finest.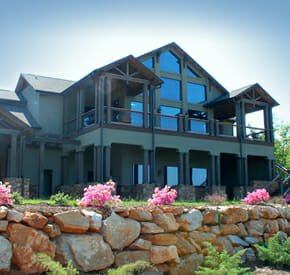 Vista at Bill's Mountain - North Carolina Gated Community
Lake Lure, North Carolina
Perfectly shaped since the beginning of time, Bill's Mountain is your chance to experience the picturesque town of Lake Lure. Every contour...every pristine ridge of this Lake Lure property offers incomparable views Western North Carolina. Set just five minutes from Lake Lure's crystal blue waters in Rutherford County, Bill's Mountain's 800 spectacular acres invites you to reconnect with family and friends, nature and the spirit within you.
Read More...
Club at Hammock Beach - Florida Gated Communities
Palm Coast, Florida
Located along a two mile stretch of the Atlantic coast, you'll find The Club at Hammock Beach. A mere 30 minutes south of St. Augustine, Hammock Beach is a hidden gem in Palm Coast for both homeowners and visitors alike and just three miles from Interstate 95, is the closest exit to Florida's beaches.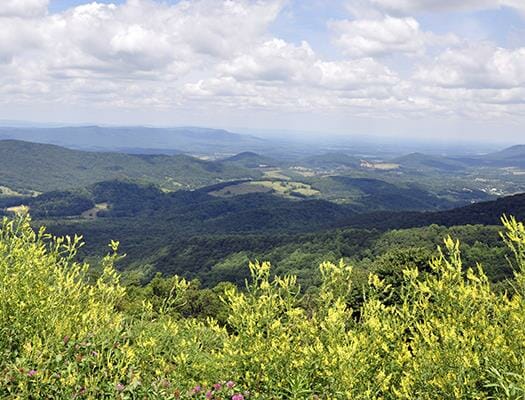 Trilogy at Lake Frederick - Virginia Gated Communities
Lake Frederick, Virginia
Shea Homes and Trilogy are excited to announce our first community in the D.C. Area. Trilogy at Lake Frederick sits on over 900 acres of woodland beauty nestled in the foothills of the Blue Ridge Mountains, in the heart of Northern Virginia's famed and majestic Shenandoah Valley. Rich in American history, verdant hills and pastures, and overflowing with the bounty of...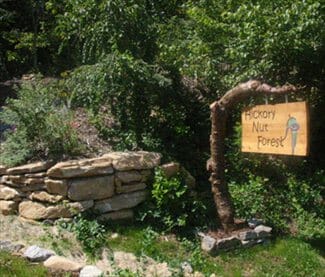 Hickory Nut Forest Eco-Community - NC Green Communities
Asheville, North Carolina
Hickory Nut Forest Eco-Community is a new green community nestled in the beautiful Blue Ridge Mountains of Western North Carolina near Asheville. This green eco community has all the eco-friendly advantages for a sustainable lifestyle including renewable energy, organic community gardens, orchard and a brand new community retreat center called ?Laughing Waters' which is a hub for special programs, social gatherings, family events and workshops throughout the year.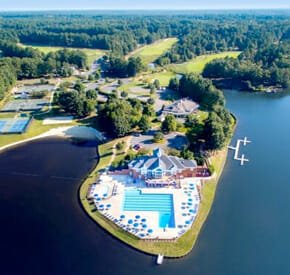 Fawn Lake
Spotsylvania, Virginia
Spanning over 2,350 acres of gently rolling countryside just nine miles west of the historic city of Fredericksburg VA,
Fawn Lake
offers the unique opportunity to live in the relaxed resort atmosphere of a gated community and carefully preserved trees with a 288-acre deepwater lake with over seven miles of shoreline plus and an Arnold Palmer...
Read More...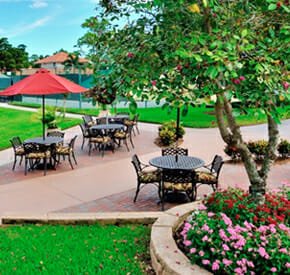 Quail Ridge Country Club - Florida Gated Golf Communities
Boynton Beach, Florida
Golf may be king at Quail Ridge, but nature is queen. The Golf Club may boast more than 100 single digit golfers, but the Garden Club boasts more than 100 green thumbs. Novice to pro, we've got a game for you.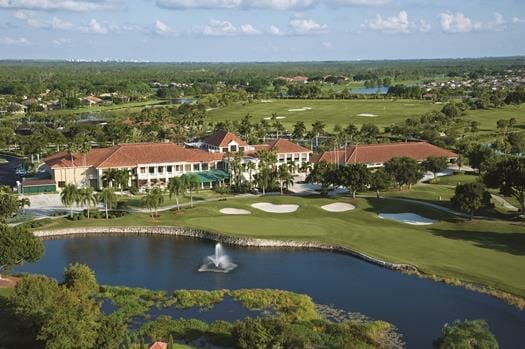 Ibis Golf & Country Club
West Palm Beach, Florida
Florida is treasured for its wildlife, and nowhere is it more abundant, or more revered, than within Ibis Golf & Country Club.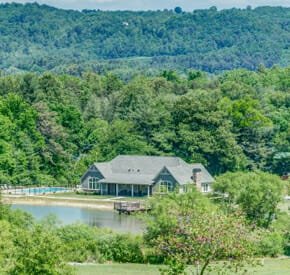 Vista at Blacksmith Run
Hendersonville, North Carolina
Nestled between Historic Hendersonville and Lake Lure's picturesque coves is Vista at Blacksmith Run-an exclusive Western North Carolina mountain property designed for residential development. Blacksmith Run's secluded mountain lifestyle and four season climate turns an ordinary day into an unforgettable experience. With convenient access to all of Western North Carolina's treasures, this quiet mountain gated community was developed for those who appreciate the best that life has to offer.
Read More...
Your Information Request for your selected properties