The "Minto Way" delivers luxury and nature to the same doorstep.
By Jamie Penn. Previously published in the 2016 Winter Issue.
Festival features two-story luxury resort vacation townhomes only five miles to Walt Disney World.®
It's no secret that Florida has some pretty serious perks. Every day, nearly a thousand people move to the sunshine state for the fun, sun, activities, and business opportunities that also draw millions of visitors from across the globe. Needless to say, the Florida housing market is competitive …
and booming.
Florida homebuyers are attracted by the state's beautiful natural assets, myriad amenities, and attractions. However, they also value responsible development practices that protect the spectacular natural environment, and homes that provide energy efficiency and amplified outdoor living spaces. A green home is as important to many buyers as a luxurious one.
Minto Communities is a Florida developer/builder dedicated to achieving both. Minto is a privately held and family-owned company founded in Canada 60 years ago by brothers Gilbert, Irving, Lorry and Louis Greenberg. The brothers earned a reputation, for excellence, integrity, and innovation throughout the industry.
Minto began operations in Florida more than 35 years ago, and to date, Minto has built over 25,000 homes in 44 communities throughout the state. Named one of Florida's top 15 green builders in 2015 by Florida's Green Building Coalition, Minto's green building practices date back to before "green building" became a standard in the industry.
Minto was founded on the belief that home construction should be based on what's right for everyone—the homebuilder, the community, and the planet—without exception. These values remain central to the Minto corporate philosophy today.
"The culture created by the founders runs through the company, regardless of geographic location," notes Mike Belmont, president of Minto Communities Florida. He adds that Florida has some of the highest energy efficiency standards in the country. "To go beyond these high
standards is quite a feat," Belmont said, "but we always strive to do just that. Minto is committed to developing environmentally sustainable communities and building homes with the finest green technologies and products."
Minto takes green building far beyond energy efficiency with a lifestyle approach to community planning and development. Minto homes are built with nature in mind at every step. Minto responsibly blends luxury and nature in its communities. "We focus on thoughtful design. By integrating the natural surroundings into the community design, we make nature part of the lifestyle of the community. I believe this is what sets us apart,"
says Belmont.
Minto's new Isles of Collier Preserve in Naples, FL, is an extraordinary,award-winning example of Minto's meticulous attention to every aspect and detail of each community. This eco-friendly, 2,400-acre community is uniquely sited, bordered by Rookery Bay National Estuarine Research Reserve, Naples Botanical Garden, and Dollar Bay. More than half of the community is dedicated to preserves and natural habitat connected by a network of
nature trails, bike paths, and waterways for kayaking.
"We take our time and approach planning and development in a deliberate fashion," Belmont adds. "We invest more up front in order to create the community that homebuyers are looking for. We used our own funds to develop The Isles of Collier Preserve rather than Community Development District (CDD) funding, saving our homeowners thousands of dollars in annual assessments."
Minto conducts extensive environmental, community, and consumer research during the planning phase for each new community. Through consumer focus groups and extensive surveys that preceded development of The Isles of Collier Preserve, Minto found that prospective buyers were drawn to a look reminiscent of the charming classic coastal architecture of old Naples, and an active, close-to-nature lifestyle.
"We spend a lot of time listening and paying attention," says Belmont. "We live up to agreements with municipalities. We're responsible developers. And, as a result, we have a great sales pace."
From Orlando and Tampa to Port St. Lucie, Palm Beach, and Naples, Minto has designed communities and homes with a range of lifestyles in mind. Minto homes are priced from the $300s to more than $1 million and include coach homes, villas, and single-family homes.
Minto has taken Florida's resort lifestyle to new levels with their Festival® community, located just five miles from Walt Disney World®. Residents have their own private gated resort that includes luxury townhomes and Downtown Festival with a resort-style pool, water park for kids, fitness center, general store, ice cream parlor, high tech video arcade, bar and grill, putt-putt golf course, volleyball court, and more.
Minto also has several age-restricted communities for active adults, including Sun City Center in Tampa—named by Where to Retire magazine as a member of the Hall of Fame of Best Master-Planned Communities—and LakePark at Tradition in Port St. Lucie. Minto also is expanding into Daytona Beach with plans for a new 1,600-acre age-restricted community.
Living in Florida is a dream for many, and Minto knows how to make dreams come true for those seeking a progressive approach to luxury living.
Request More Information from These Minto Communities:
Your Information Request for your selected properties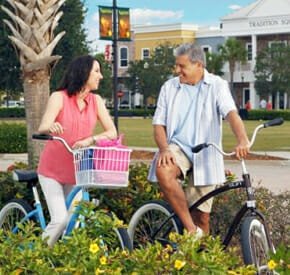 LakePark at Tradition - Florida 55+ Communities
Port St. Lucie, Florida
This new age restricted community offers luxury single-family and villa homes in Port St. Lucie, one of the "Top 10 Best Places to Retire" in the U.S. according to Portfolio.com. Capturing the heart of small town America while offering resort-style amenities to create a maintenance-free, vacation inspired lifestyle.
Read More...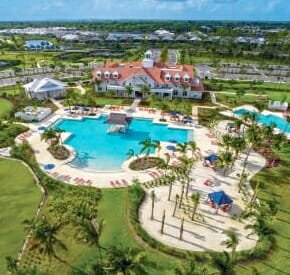 The Isles of Collier Preserve - Florida Gated Communities
Naples, Florida
Nestled within a pristine natural setting just minutes from downtown Naples and the vibrant 5th Avenue shopping and dining district, Florida's preeminent homebuilder is creating a colorful update of classic coastal living. Inspired by the timeless architecture and traditions of Old Naples, elegant new Minto homes will overlook miles of scenic kayak and biking trails.
Read More...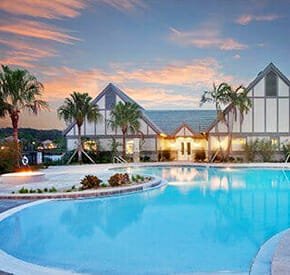 Minto at TwinEagles
Naples, Florida
Minto is proud to bring over a half-century of achievement to Naples by introducing magnificent single-family and estate home to the premier country club community of TwinEagles. Priced from the low $500s to over $1 million, these masterfully crafted residences are a sensational value. And that value is even more amazing once you discover that a golf membership is included in the price of every new Minto home!
Read More...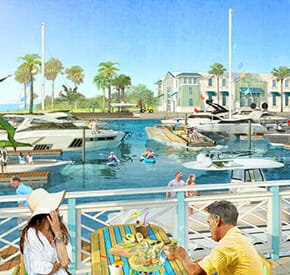 One Particular Harbour - A Premier Minto Florida Community
Bradenton, Florida
One Particular Harbour marina and residences now available in the Tampa/Sarasota area in Florida. Overlooking beautiful Anna Maria Sound, this brand new, Margaritaville-inspired deepwater marina with direct, no-bridge access to the Gulf of Mexico is under construction and will offer the fun of a restaurant, entertainment, and more!
Read More...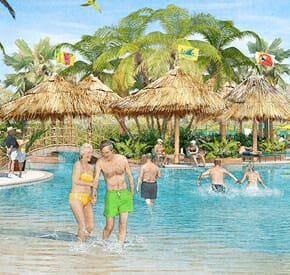 Latitude Margaritaville Daytona
Daytona Beach, Florida
You've earned a life where every day feels like an escape. Find your paradise at Latitude Margaritaville, the 55-and-better community where fun and relaxation meet. Located in the heart of world-famous Daytona Beach, Florida - Latitude Margaritaville is a place where life rolls easy, neighbors are friends, and the party never ends. Inspired by the legendary music and lifestyle of singer, songwriter and best-selling author Jimmy Buffett, your new home in paradise features exciting recreation, FINtastic dining and live entertainment.
Read More...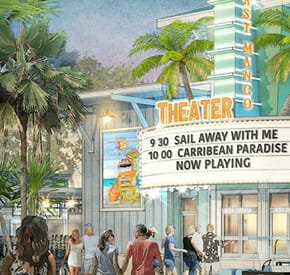 Latitude Margaritaville Hilton Head
Hardeeville, South Carolina
Your Latitude! You've earned a life where every day feels like an escape. Find your paradise at Latitude Margaritaville, the 55-and-better lifestyle where fun and relaxation meet. Inspired by the legendary music and lifestyle of singer, songwriter and best-selling author Jimmy Buffett, this is where life rolls easy, neighbors are friends and the party never ends. Awesome recreation, FINtastic dining and entertainment will make the town center the place to be and just a golf cart ride away. Masterfully crafted new Latitude homes let you hang your hat where your heart is.
Read More...