Exclusive Communities For Every Life Style

After a lifetime of hard work, you may be one of the many retirees that crave the exclusivity of a private community. This umbrella term includes, but is not limited to, gated retirement communities, golf course resorts, and even religious neighborhoods. Enjoy the elegance and safety of a luxury country club in the comfort of your own private community home.
Safety in Private Retirement Communities
Most private communities feature a fully equipped and staffed entrance gatehouse. Many seniors looking for retirement options choose a gated community by prioritizing peace of mind in their next permanent living situation. Security measures and fees are generally all included when moving into this type of neighborhood. Even fully automated gates activated with code entry increase the prevention of non-resident traffic through the neighborhood, creating the quiet and safe street for which you are looking.
Prestige and Privacy for Seniors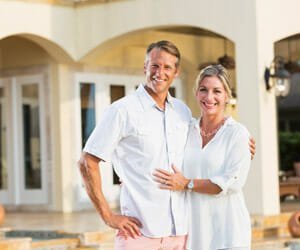 One potential drawback to a private community is the price that accompanies prestige. Residents may move to a gated neighborhood to escape mundane, standard suburbia. The privacy and exclusivity many retirees yearn for comes at a price slightly higher than that of the average retirement community home. However, the cost is well worth the included security, amenities, and maintenance of grounds if that is what you are after. For your residency, you are also granted access to your private community's swimming pools, tennis courts, golf courses, spas, equine and biking paths.
Some private communities do allow for multi-generational households but many are strictly for financially well-established couples. Since there are so many broad options of gated private communities, your exact match might require a little exploring. But hey, isn't that part of the fun?
Please take a moment to peruse the links below and find your dream Private Community!
Private Communities in Florida
Private Communities in South Carolina
Private Communities in North Carolina
Private Communities in Delaware
Private Communities in Arizona
Private Communities in California
Private Communities in Texas
Private Communities in Tennessee
Private Communities in Virginia
Private Communities in Georgia