Active Relaxation: Plantation Bay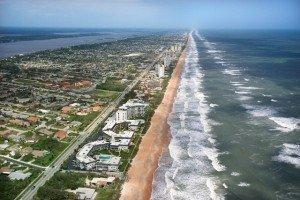 If you're looking for a no hassle lifestyle, consider moving to Ormond Beach. Located in East Central Florida, you'll experience amazing weather year round and a community that feels like home. But, if you really want to experience Ormond Beach at its best, find your new home at Plantation Bay Golf & Country Club. Nestled between historic St. Augustine and picturesque Daytona Beach, you couldn't place yourself in a more ideal location. Recently updated, this private gated community now has the luxuries you've only dreamed about having right at your fingertips. There are two clubhouses, Club de Bonmont and Prestwick Clubhouse, that cater to residents and really serve as the hub of the community.
Club de Bonmont offers a "traditional, yet spacious atmosphere" and is a great venue for events large and small. If you want more of an intimate night out, Prestwick Clubhouse is the place to be. With a "casual and inviting" atmosphere, you might find yourself in Prestwick every day. It's reminiscent of a lodge and has a view that's to die for. Located close to the golf course, it will probably be where you find the golfer of your family who's been missing all day. Both clubhouses offer spectacular food, but don't forget to take advantage of your local surroundings. Ormond Beach is less crowded than surrounding Daytona Beach, so a day in town is still a relaxing experience. Make sure you head downtown on Saturday mornings to take advantage of the historic district. If you're looking for more of a natural excursion, there are many different parks and trails to take advantage of. Ride your bike along Graham Swamp Preserve Trail or kayak in Tomoka State Park. Of course, you don't have to leave the lap of luxury to get physical activity.
Plantation Bay is committed to residents' health and well-being. Enjoying an active lifestyle later in life is key to maintaining good health, and when you live here, all you have to do is walk out your door. There is a 7,000 square foot Spa and Fitness Center which "features Hammer Strength free weights and a complete circuit of Life Fitness strength and cardio equipment." Group classes and personal trainers are also offered. There are pools and tennis courts at your disposal, but the best thing about Plantation Bay is the feeling of being right at home.
Unlike other private communities, there are a variety of residents living here, creating a diverse range of neighbors from all walks of life. Homes are catered to your needs. There are large stand-alone estates or small villas, patio homes to elegant townhouses. Plantation Bay builders are consistently ranked in the top tier of national builders each year so you can be sure you're getting quality construction that will last for years. If you're thinking about where you should retire, you'll be sure to find a home that suits your needs and tastes here in Plantation Bay.
Request More Information from: