Bolivia, North Carolina and the Green Swamp Preserve
About twenty miles from historic Wilmington, North Carolina, is the community of Palmetto Creek. Situated perfectly between the Southern charm of Wilmington and the excitement of Myrtle Beach, Palmetto Creek features amenities like six miles of walking and biking trails, a fitness center, resort-style pool, tennis courts, a putting green, kayak and canoe launch, and a boardwalk through the beautiful Palmetto Grove Preserve. Residents will be pleased to know that the beach is only ten minutes from their doorstep, offering the peacefulness of a coastal lifestyle. But this area has something else to offer its residents, too. The Green Swamp.
The Green Swamp Preserve covers about 15,907 acres—about 5.6% of the original Green Swamp. Inside you'll discover some of the country's best examples of long-leaf pine savannas, along with eighteen different species of orchid, fourteen species of insectivorous plants, and the home of rare animals. Though most of the preserve is dominated by pocosins—dense, evergreen shrub bog—the natural beauty of the swamp still shines through.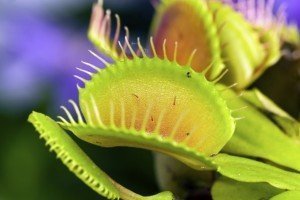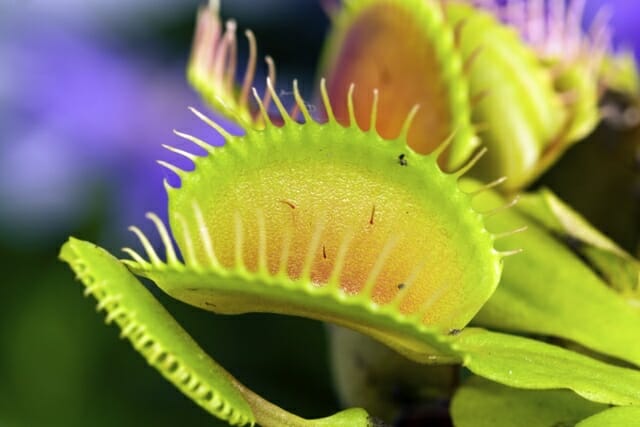 On your visit to the Green Swamp Preserve, you'll get to see the ever mysterious Venus Fly Trap, a plant native to the wetlands of the East Coast in North and South Carolina. But that's not the only carnivorous plant you'll run into here. Sundews also call the Green Swamp home, as well as four types of the pitcher plant. And let's not forget all the different orchids to be found (which are equally as fascinating, just not carnivorous).
The Green Swamp hosts a variety of rare animals, too. As you're exploring, you might stumble upon the American alligator, the fox squirrel, Henslow's sparrow, Bachman's sparrow, Hessel's hairstreak butterfly, and the red-cockaded woodpecker—a federally listed endangered species.
The Green Swamp is a diverse habitat, housing all these incredible species that you'll be hard-pressed to see anywhere else. The swamp is aware of the things living in it, and therefore has a natural way of protecting those inhabitants: fire. The majority of the plants within the Green Swamp benefit from periodic burnings. This ensures that the native plants, grasses, and trees hold their ground from being taken over by competition, the faster growing fauna. The long-leaf pines are dependent on fire so they can prevent the invasion of hardwoods. Their pine cones need the heat from the fire to disperse their seeds, producing more trees. As strange as it sounds, fire is a good thing at the Green Swamp. It's what keeps it beautiful.
With the Green Swamp Preserve being so close to Palmetto Creek, you can explore this preserve whenever the urge strikes. Along with all the other amazing amenities, it's just one more thing that makes living in Palmetto Creek that much more special.
---
Request More Information from Near Bolivia, NC: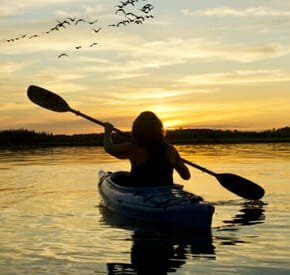 RiverLights
Wilmington, North Carolina
Enter the home of your dreams and the lifestyle you crave in RiverLights ™, Wilmington's newest waterfront community. Designed to foster a coastal, wellness-centered environment, RiverLights offers the energy of a city amid miles of tranquil beauty. Set along the naturally magnificent Cape Fear River, it's a new kind of community that celebrates family, honors nature and breathes new life into Southern heritage.
Read More...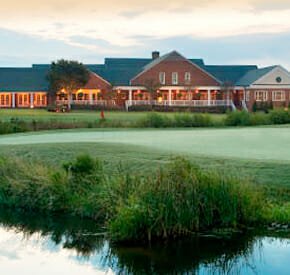 Landfall - North Carolina Premier Gated Communities
Wilmington, North Carolina
Located within Wilmington, Landfall is North Carolina's most diverse and historically interesting coastal community. A distinctive property of over 2,000 acres with lakes, ponds and four miles fronting on the Intracoastal Waterway and Howe's Creek, Landfall is only five minutes from Wrightsville Beach and the Atlantic Ocean.
Read More...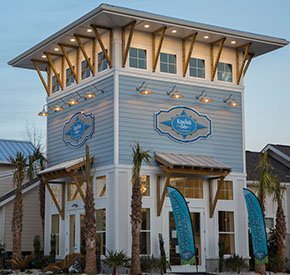 Kingfish Bay - Homes in Coastal NC
Calabash, North Carolina
he setting for Kingfish Bay is a sprawling 60+ acres of coastal Carolina. Great care was taken to weave the development design into this natural setting, while creating a functional, convenient, and aesthetically pleasing lifestyle community.
Read More...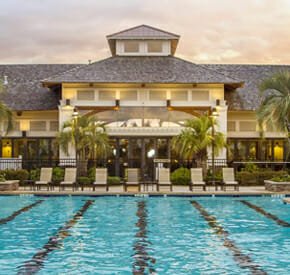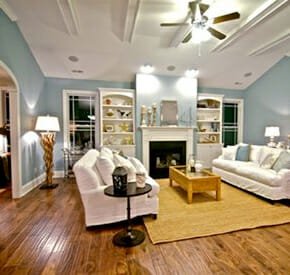 The Retreat at Ocean Isle Beach - North Carolina Retirement Community
Ocean Isle Beach, North Carolina
The Retreat at Ocean Isle Beach is a special community just 1 mile away from the beautiful sand and waves of Ocean Isle Beach. Residents at The Retreat are positioned uniquely within walking distance to the local grocery store, incredible restaurants and quaint shops that make Ocean Isle Beach so desirable. The colorful homes and lush landscape pay homage to the bold and bright colors you'll find lining the oceanfront streets just across the causeway.
Read More...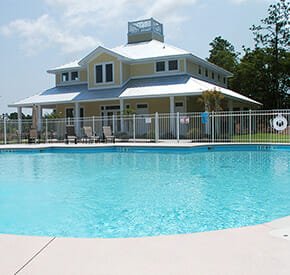 The Village at Mott's Landing
Wilmington, North Carolina
Conveniently located within Wilmington, NC, The Village at Mott's Landing features new homes, a pool and clubhouse, tennis court, and - above all - a peaceful setting. This new home community has been thoughtfully created for retired and semi-retired active adults (those who have paid their dues, raised children, worked hard throughout their lives), looking to enjoy retirement living at its finest.
Read More...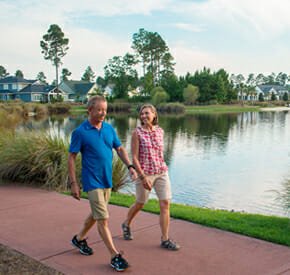 Brunswick Forest - A North Carolina Coastal Retirement Community
Leland, North Carolina
Brunswick Forest,
the Coastal South's fastest growing community
, is located on North Carolina's Cape Fear coast, just minutes from historic Wilmington. This 4,500-acre retreat features a wide array of neighborhoods and lifestyles, 18 holes of golf at Cape Fear National, a Clubhouse, River Club, Fitness & Wellness Center, parks and more than 100 miles of walking, biking and nature trails linking residences and amenities.
Read More...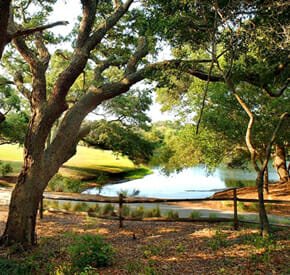 Bald Head Island Limited Real Estate Sales
Bald Head Island, North Carolina
North Carolina's southernmost cape,
Bald Head Island
offers 14 miles of pristine beach, a rare maritime forest, and a 10,000 acre marsh and creek preserve protected in perpetuity. The island's proximity to the Gulf Stream provides subtropical weather conditions year round, with mild...
Read More...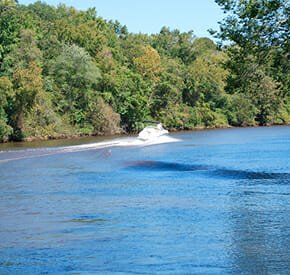 The Bluffs on the Cape Fear
Leland, North Carolina
This waterfront community is renowned for its stunning Bluffs overlooking the Cape Fear River and offer entertainment options for every member of the family. Welcome to The Bluffs on the Cape Fear, where privacy and tranquility are joined in a setting of transcendent natural beauty. Here you'll discover the best of both worlds - a private preserve in the midst of nature, but an easy drive from everything Wilmington and the Coastal Carolinas have to offer.
Read More...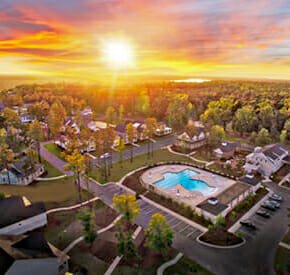 River Bluffs
Castle Hayne, North Carolina
Located just 10 minutes north of Downtown Wilmington, NC (by boat or car) sits River Bluffs, overlooking the North East Cape Fear River. Residents enjoy a serene community where they live and play. Together, residents and the neighborhood's developers have established over 30 clubs. The clubs include boating, kayaking, dancing & more!
Read More...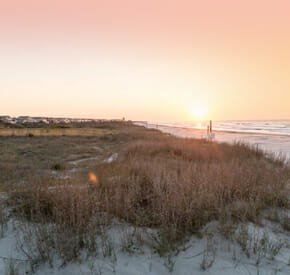 Sunset Ridge
Ocean Isle Beach, North Carolina
Sunset Ridge is located in Sunset Beach, North Carolina and has been one of Bill Clark Homes' longstanding flagship communities. At its completion, it will showcase just over 400 single family homes and is planned for 100 townhomes. Just 3 miles from the Sunset Beach barrier island, Sunset Ridge offers its residents the easy access to both the beach and the Intracoastal Waterway all at a very affordable price point.
Read More...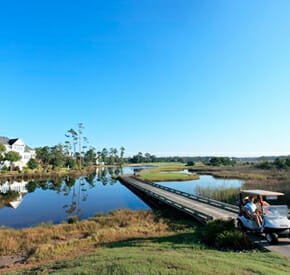 Your Information Request for your selected properties