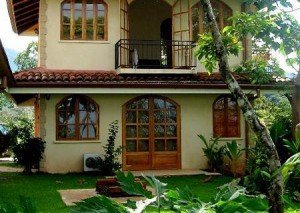 Have you ever thought about traveling outside the states for retirement? More and more people are doing it for various reasons, but many claim that going abroad affords them the ability to live in luxury in a tropical paradise; something that wasn't an option in the states. It's true, the idea of moving can be daunting, but even the process of finding a house can be intimidating, especially if you don't speak the native language. While it's a relevant concern, don't hold yourself back from living the retirement of your dreams. Costa Rica is one of the top retirement destinations for Americans and for good reasons. Flights can be found at reasonable prices, it's not far from the southern coasts, the weather is great, and the cost of living is low. If you still don't know where to start, consider working with Organically Magical Villages.
This unique real estate venture might be exactly what you're looking for if you're considering relocating, but aren't quite sure what step to take next. You'll begin by simply taking a discovery tour around the island. The reputable agents show you north coast, central, and south communities so you can become better acquainted with the feel of each individual area. For example, the North Coast community is one of the few blue zones that exist in the world, with many members living past the age of 100. If that's not enough to attract you, there is also an international airport and private hospital that accepts American health insurance plans. Some of Costa Rica's best beaches are located here as well.
Central Coast communities offer you a variety of climates and types of communities as does the South Coast, although many of those can be quite tourist driven depending on your location. Each community has been visited by members of Organically Magical Villages. If you know you want to live near the coast, your tour leader can customize your trip to show you properties located only along the coast. All you need to do to get started is book a lifestyle discovery tour. And while tours welcome retirees with open arms, these tours are open to all ages and can be customized to whatever length you desire.
If, after going on a discovery tour, you decide that Costa Rica is your next home, Organically Magical Villages can connect you with local attorneys and other official agents who will help you close on a house and obtain residency. All in all, over 100 families have been helped by this service. This company wants to bring people to Costa Rica that care about the environment and want to help improve the economy of the country. Many of the communities are very ecologically focused. In addition to helping you through the real estate process, the agents at Organically Magical Villages can answer questions about driving, financial matters, even cultural questions regarding behavior and health.
A big move can be intimidating, but if you have the ability to try before you buy, why not take the plunge?
Request More Information from: