Ocala, Florida
Heaven on Earth| Equestrian Communties and Nature Trails
As seen in the 2016 Winter Issue By Kim Henry
With an average year-round temperature of 70 degrees, Ocala, FL, boasts a more than average year-round world of beauty and adventure. Ocala supports a rich equestrian life for breeders, seasoned riders, and visiting newbies alike. Tucked into north central Florida, this town is home to just under 60,000 people, has a thriving downtown with a diverse range of restaurants, and the surrounding region provides many ways to soak up all of that endless Southern sunshine.
Equestrian Dreaming
Whether it's the love of competition, enjoying a leisurely ride through the stunning nature trails, or the long legacy of champions being born, bred, and broken in the region, Ocala is an equestrian dream come true.
The area has more horses in residence than any other county in the United States and was officially named 'the horse capital of the world' in 2007. Amid its rolling hills of limestone-rich grass is one of the largest concentrations of horses in the world with 45 different breeds, including the American Quarter Horse, Paso Fino, Arabian, and Warmbloods. The 600 thoroughbred farms have produced 45 national champions, six Kentucky Derby winners, 20 Breeders' Cup champions and six Horses of the Year to date, and their accomplishments continue to bloom. In addition, there are hundreds of ranches that offer a wide range of riding options to guests of all ages and fitness levels.
"Horses in the Sun" (HITS) Show 2016
Ocala hosts one of the largest dressage/jumper horse shows in the country featuring over 100 different breeds. With a huge line-up of events throughout January and February 2016, HITS culminates in March with the Great American $1 Million Grand Prix. In the upcoming festival, there will be two new USEF-rated shows, making this event at Post Time Farm an ideal winter destination for anyone with a love of horses.
Ocala National Forest, Silver Spring National Park and Outdoor Adventures!
When you've finished admiring the wonderful equestrian life, there's a wealth of other outdoor activities to be discovered. Located north of Orlando, Ocala National Forest is the southern-most forest in the United States and has more than 600 pristine lakes, rivers, and springs, allowing visitors to swim, snorkel, and dive in crystal clear waters all year round. Many of the scenic lakes were formed when limestone bedrock dissolved, causing the surface layer to slump and fill with water, creating an ideal setting for kayaking and canoeing. Each stream has its own unique characteristics such as Juniper Creek, which starts out scarcely wider than the canoe itself and ends up more than a hundred feet wide.
Accommodations within the forest range from different camping options to idyllic cabins. The campgrounds are divided into three classes based on the type of facilities offered and fees charged: developed campgrounds, primitive campsites, and dispersed tent camping.
The picturesque cabins, accommodating up to 10 people, are available at Lake Dorr or Sweetwater Spring, although it's best to plan ahead as these two special locations tend to be in high demand.
Known as the gateway to the National Forest, Silver Spring Park has one of the largest artesian springs ever discovered. Dating back to the 1500s, Indian settlers resided around Silver Springs, and a dugout canoe can still be seen resting on the bed of the Silver River.
Visitors can enjoy a glass bottom boat ride, take a kayak, or canoe trip around the immensely beautiful springs and soak up the vast collection of natural habitats and wildlife.
Zip Lining
For those who would like to soar over the water, as well as being on it, there are zip lining adventures galore. If flying over treetops, lime-rock canyon ridges, divine waterways, and oak- and pine-filled forests is something you can imagine enjoying, then there are professional guides who will help you make this a reality.
Getting Artsy
Taking a break from the great outdoors, Ocala also offers some inspiring indoor entertainment. The Appleton Museum of Art is an award-winning contemporary establishment, originally built to display and preserve Mr. Appleton's extensive art collection. The 30,000 square feet of gallery space opened in 1987 and is now devoted to the permanent collections of approximately 18,000 objects include European, American, Asian, African, Contemporary, and pre-Columbian art and artifacts, alongside a number of temporary exhibits. The Appleton is one of the South's premier art museums and a leading cultural institution in Marion County.
Diverse Culinary Delights
For a town of its size, Ocala has an eclectic choice of restaurants, from Asia to Italian, grills to vegetarian options, there's something to satisfy every appetite.
Here's just a little taste of what's on the menu:
Latinos y Mas: This Latin fusion restaurant specializes in contemporary Spanish and Latin cuisine with a Mediterranean flair. You can expect to find anything from authentic Paella to freshly-made tacos in this relaxing, tasteful environment.
Amrit Palace: Transporting you directly to the heart of authentic Indian cuisine, this venue is a little slice of Asia in the heart of Ocala. Its exotic range of dishes include meat, vegetarian, and vegan options, making it an ideal choice for a family with diverse diets.
Ayuttaya Thai Cuisine: Offering the best in homemade Thai food, this establishment is well-known for its delicious menu and generous use of numerous herbs and spices. Lemongrass, chiles, galangal, basil, lime, and Kaffir fuse to create an array of delicious, fresh dishes.
Riccardo's Restaurant: This family-owned venue provides traditional Italian meals and pizza that even New Yorkers describe as "outstanding." Offering an impressive selection of homemade pies and generous size pizza-by-the-slice, Riccardo's also has a traditional all-American breakfast menu and a special lunch menu consisting of a variety of homemade soups, salads, and sandwiches.
The Ivy House Restaurant: Southern hospitality doesn't get much better than the homey atmosphere of The Ivy House. Named by Florida Trend as one of the "Top 500 Best Places to Eat in the State" for several years running, their specials include Southern fried lobster, delicious hand-cut steaks, and their unique baked krispy chicken.
Request More Information from These Equestrian Communities:
Your Information Request for your selected properties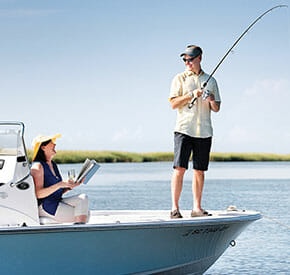 Seabrook Island
Seabrook Island, South Carolina
A private, welcoming oceanfront community just miles from historic Charleston, SC, Seabrook Island offers a vibrant lifestyle with endless amenities among the 2,200 acres of natural environment, including four miles of unspoiled beaches. Designated a Certified Sustainable Community by Audubon Intnl. 36 holes of championship golf on two Audubon-certified courses.
Read More...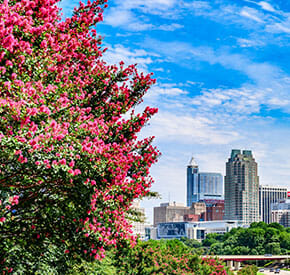 Retire NC
Cary, North Carolina
From four distinct seasons to its geographic diversity and welcoming communities, North Carolina draws those seeking retirement options that feed the senses and the soul. Retiring to North Carolina is like coming home...
Read More...
Red Ledges Utah
Heber City, Utah
Red Ledges is a 2,000 acre, four-season community only minutes from Park City, UT, offering the ideal balance of convenience, privacy and luxury along with a lifestyle to engage the whole family.
Read More...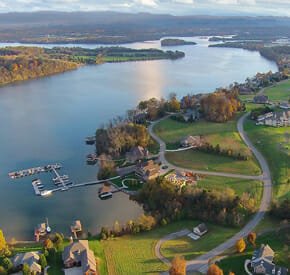 Rarity Bay
Vonore, Tennessee
Rarity Bay on Tellico Lake is an award-winning gated lakefront community that combines waterfront living with mountain views and amenities that include a country club, championship golf course, tennis and pickleball facilities, swimming pool, community docks, horseback riding, hiking trails, and more. Come be a part of it and make the majestic Smoky Mountains and serene, clear waters of Tellico Lake the backdrop for your vacation home, second residence or forever home.
Read More...
Jasper Highlands - Tennessee Gated Communities
Kimball, Tennessee
Welcome to Jasper Highlands, a unique residential mountain community, nestled along the bluffs of Jasper Mountain in Tennessee. This remarkable piece of residential real estate is positioned above the clouds with majestic views of Lake Nickajack and the Tennessee River Valley, with property taxes starting at $162.10 a year!.
Read More...
Arenal Hills — Gated Mountain Community Costa Rica
Tres Esquinas, Provincia de Alajuela, Los Angeles, San Ramon, Costa Rica
Arenal Hills is nestled in a valley surrounded by the rain forest and rivers. Homes are designed to showcase the panoramic views and forested setting surrounding Arenal Hills. Enjoy International Living at its finest!
Read More...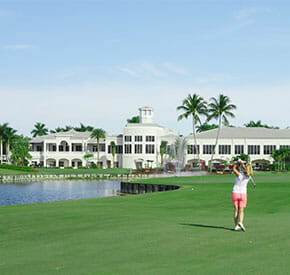 Wycliffe Golf & Country Club - Florida Golf Community
Wellington, Florida
In the heart of Palm Beach County, Wycliffe Golf & Country Club members enjoy a newly renovated 100,000 sq.ft. Clubhouse with casual and fine dining, two beautiful Championship golf courses, 15 Har-Tru tennis courts, 4 pickleball courts, fitness center & spa and an exhilarating social lifestyle. Most importantly, Wycliffe offers a warm, friendly embrace to new residents. We want everyone to feel like family. Even visitors! Come see if the Wycliffe lifestyle is right for you.
Read More...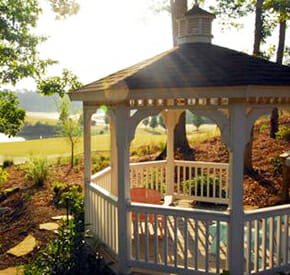 Woodside - South Carolina Gated Communities
Aiken, South Carolina
Carefully planned 2,800-acre gated community, recently named one of
Money Magazine
's "Top Ten Retirement Communities." Three private 18 hole championship golf courses, tennis pavillion, wooded walking trails and more. Top medical facilities, university town with a mecca of cultural events.
Read More...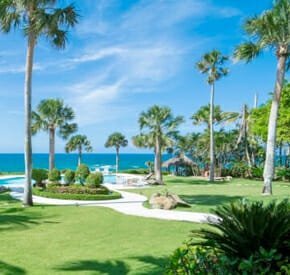 Sea Horse Ranch
Sosua, Puerto Plata, Dominican Republic
Sea Horse Ranch is a luxury, oceanfront resort with private villas for rent and for sale. Located in Cabarete-Sosua on the north coast of the Dominican Republic, Sea Horse Ranch is a 20-minute drive from the international airport of Puerto Plata.
Read More...
Search for Equestrian By State: