Carolina Colours – North Carolina Retirement Communities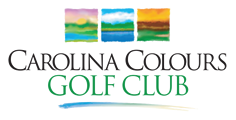 503 W. Thurman Road
New Bern, NC 28562
View Map
877-356-2304
Carolina Colours brings to life the very best of small Carolina towns—past, present and future. A mere 30 minutes from the Atlantic Ocean, the waters of the Trent and Neuse Rivers converge to surround the vibrant waterfront town of New Bern, NC. Community amenities include the 25+-acre Carolina Lake, a Harris Teeter grocery, parks, trails and sidewalks, an Activity Campus with golf, fitness, tennis, swimming, pickleball and—for those quiet moments—rocking chairs.
Located in New Bern, NC, perhaps North Carolina's most desired small town retirement destination for the past 25 years, CAROLINA COLOURS offers a variety of living environments and lifestyle choices. While typical homesites are of a size that many modern communities consider over sized, these half acre and larger sites have proven popular and have allowed numerous custom homes to be constructed, giving the core of the community an eclectic but attractive architectural composition, with trees abundant.
For those that prefer less upkeep or don't want to custom design a home, Carolina Colours offers several attractive alternatives.  Cobblestone homes offer one story living with a very upscale interior and Association yard maintenance. Bayberry offers traditional coastal design on smaller homesites, allowing these well finished homes to be offered at prices from $220,000 and up. The builders of both of these communities have long tract records of successful design and construction. Two new neighborhoods, Watercrest and Verdant, will be offered in early 2018.
The Carolina Colours Golf Course has been very well received. The course is considered by many one of the most attractive and fairest tests of golf in the region, with six teeing alternatives allowing players from scratch golfers to beginners the proper challenge, with sufficient variety for those that play four times a week. Unlike many new courses that create a setting, the Carolina Colours course, designed by Bill Love, the long time chairman of the environmental committee of the National Association of Golf Course Architects, fits into a wooded, rolling landscape as though it belongs.  Even non-golfers love to ride or walk its paths.
What sets Carolina Colours apart, however, is its incredible sense of community. From Friday night gatherings for drink and food at the Pavilion, the 16,000-square-foot community clubhouse, to seemingly endless scheduled activities, both active and passive, neighborhood gatherings, walking and biking, organized trips and more, the community welcomes newcomers with a smile and an open invitation to join with others as frequently as one desires.
New Bern, North Carolina's first capital city, has its historical districts and quaint shopping areas right downtown, where the Neuse and Trent rivers converge, giving many an Annapolis feel. With abundant local marinas and the Intracoastal Waterway and  Atlantic Ocean only about 30 miles away, water activities abound. And with a commercial airport and close proximity to major highways, New Bern is easy to get to. Once there, the quality of medical care and the numerous regional cultural and festival type events allows for a life that can be as active or inactive as suits any chosen lifestyle.
Visit their website (www.carolinacolours.com) to get more information or give them a call at 252.636.3700 to learn about their "Discover New Bern" package opportunities.
  Find Out More About Carolina Colours – A North Carolina Retirement Community
If you would like to learn more about this small town retirement community of  in North Carolina, offering world class amenities, you can request more information and compare this community with many others to find your ideal lifestyle all you have to do is request more information here.
Regional Details & Amenities
Planned
Retirement
Fitness Center
Pickleball

Golf
Hiking and Walking
Pool