The Best Source to Find Your Ideal Community with Confidence.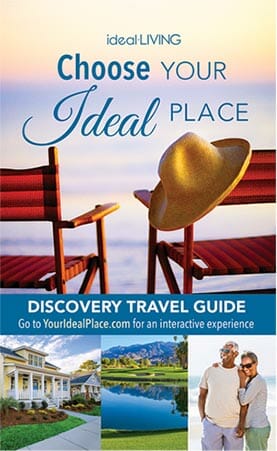 This is an exciting time of life… It's that time when you get to choose who you want to be and what you want to do with your life in retirement with confidence.
Since 1989, Ideal-LIVING has helped tens of thousands of people decide where to live to thrive in retirement. Maybe you want to live on a lake or near the coast? This guide offers area information along with cost-of-living and tax data to help you plan your retirement.
The first step is to order your complimentary copy of the Choose Your Ideal Place Guide.